Child Find - Developmental Screening: This process is available at WSD for any child 3-5 years old who is not yet enrolled in Kindergarten. To ensure that all of our children in our community are receiving the services necessary in order to be successful.
If you have a child who may need help, please call Fatima Barajas or Claudia Tapia at (509)932-4565 to make your appointment.
---
Child Find - Evaluación del desarrollo: este proceso está disponible en WSD para cualquier niño de 3-5 años que aún no esté inscrito en el jardín de infantes / Kinder. Para asegurar que todos nuestros niños en nuestra comunidad estén recibiendo los servicios necesarios para tener éxito.
Si tiene un hijo/hija que pueda necesitar ayuda, llame a Fatima Barajas o Claudia Tapia al (509)932-4565 para programar su cita.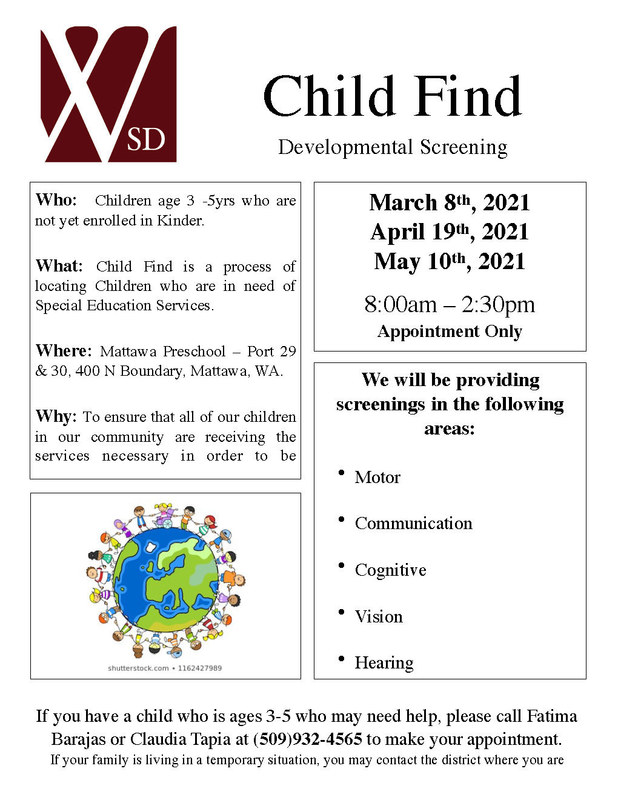 ---