WSD is partnering up with the Mattawa Community Medical Clinic to host a COVID-19c Vaccination Clinic.
The vaccine clinic will be at the Wahluke High School Commons.
• Monday, June 28th
• Wednesday, June 30th
From 3:30 PM - 5:30 PM
– No appointment is necessary.
– Parents or guardians will need to be available for consent for students younger than 18.
WSD will be hosting more vaccination clinics throughout the summer.
---
WSD se está asociando con la Clínica Médica Comunitaria de Mattawa para albergar una Clínica de Vacunación COVID-19c.
La clínica de vacunas estará en Wahluke High School Commons.
• Lunes 28 de junio
• Miércoles 30 de junio
De 3:30 PM a 5:30 PM
- No es necesaria cita previa.
- Los padres o tutores deberán estar disponibles para el consentimiento de los estudiantes menores de 18 años.
WSD albergará más clínicas de vacunación durante el verano.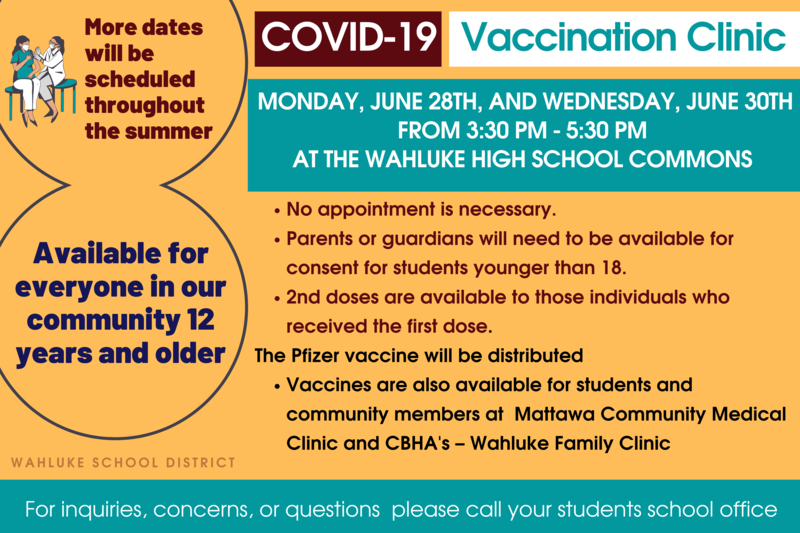 Fact sheet for Recipients: Pfizer-BioNTECH COVID-19 Vaccine
Hoja informativa para destinatarios: vacuna Pfizer-BioNTECH COVID-19