Thanks to the IMLS: American Rescue Plan, Wahluke Junior High library is going through a redesign to better fit the needs of the students and staff. The main reasons for the redesign are due to the condition of the book collection. The collection has books that are out of date and need to be surplussed, new books have not been added in several years, and no books have been checkout since 2016.
Starting in November 2021, our Library design committee made up of Junior High students and staff meets monthly to discuss their vision for the space including paint colors and a new layout of the space.
Work will be gradually done throughout the 2021-2022 school year. The plan is to have all changes completed by the time students & staff come back for the 2022-2023 school year.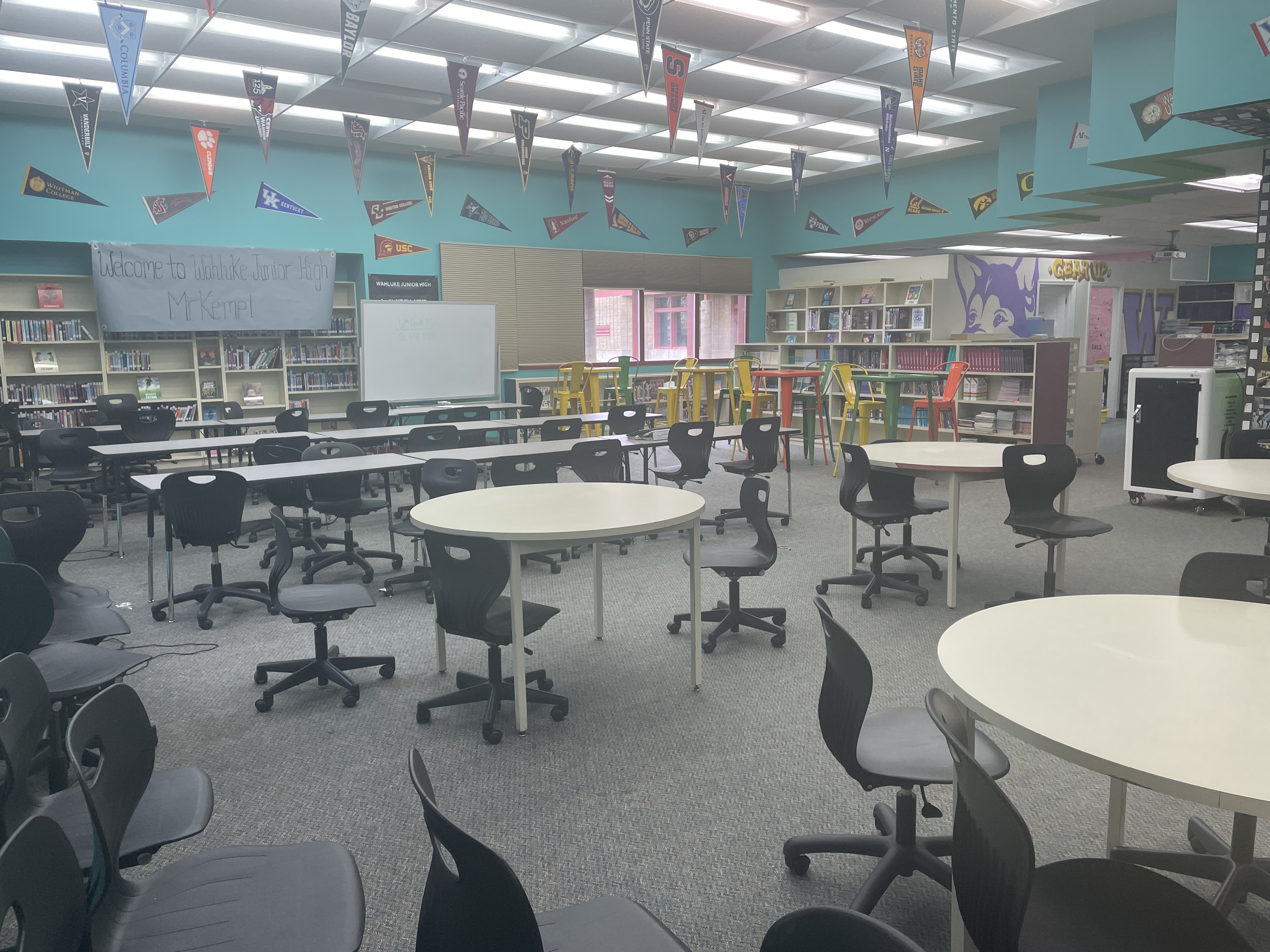 Step 1: Update Collection
All books in the collection will be reviewed with older unneeded titles surplussed, and new books added to the collection. The books have been reorganized into a genrefied system for easier browsability. (Finished: April 2022)
Step 2: Paint and Layout
The library will be painted based on the suggestions of the library design committee and votes by the JH staff and students. The layout of the library will be changed to fit the needs of the school as well. (Summer/Fall 2022)
Interested in seeing what is currently available in the library?
Click on the link below to check out the books available in the library. You can also see what is new in the library as well.
We are now connected to the NCW library's digital book collection.
Click on the link below to open the Sora website or download the Sora app on your tablet or phone and sign in with Google.
Books will be immediately added to your device so you can start reading, with no waiting and no fines, if you forget to return a book. Check it out today!!