Monday's memories from WHS's Homecoming Activities. The theme for yesterday was Beach Day! ☀️🏖🎉☀️🏖 Recuerdos del lunes de las actividades de Homecoming de WHS. ¡El tema de ayer fue el Día de la Playa!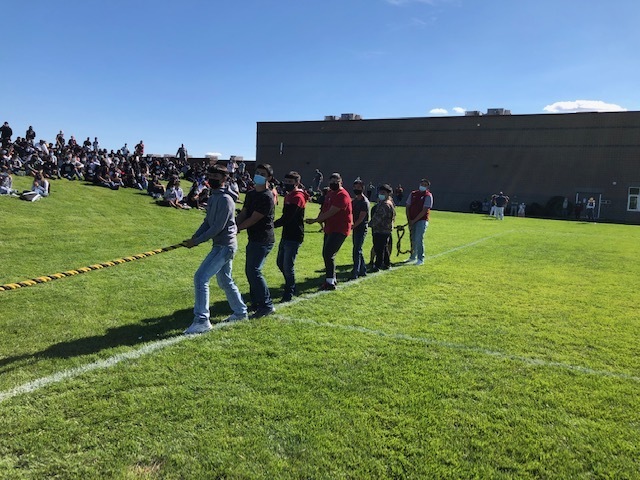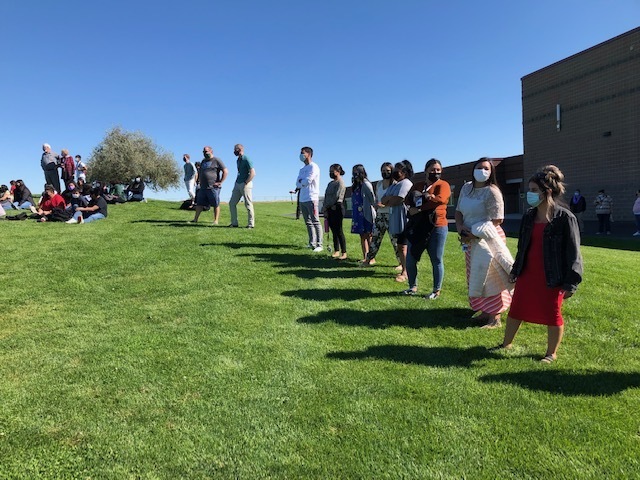 Good morning Warriors! I wanted to remind you all that we will be MAP testing for the next three days (September 7-9) . Be sure to have your Chromebook charged and ready to go. You will be testing in your Warrior Time class. Here is the bell schedule for the next three days: Warrior Time: 8:00-9:55 - MAP Testing 1st Period: 10:00-10:38 2nd Period: 10:43-11:20 3rd Period: 11:25-12:02 4A: 1st Lunch: 12:07-12:37 - Class: 12:42-1:19 4B: Class: 12:07-12:44 - 2nd Lunch: 12:49-1:19 5th Period: 1:24-2:01 6th Period: 2:06-2:45 ¡Buenos días, guerreros! Quería recordarles a todos que estaremos probando MAP durante los próximos tres días (7-9 de septiembre). Asegúrese de tener su Chromebook cargada y lista para funcionar. Estarás en tu clase Warrior Time mientras pruebas. Aquí está el horario de la campana para los próximos tres días: Warrior Time: 8:00-9:55 - MAP Testing 1st Period: 10:00-10:38 2nd Period: 10:43-11:20 3rd Period: 11:25-12:02 4A: 1st Lunch: 12:07-12:37 - Class: 12:42-1:19 4B: Class: 12:07-12:44 - 2nd Lunch: 12:49-1:19 5th Period: 1:24-2:01 6th Period: 2:06-2:45

WHS Announcement: Picture Day will be the second day of school – August 31st. 📸📸📸📸 Anuncio de WHS: El día de fotos será el segundo día de clases, el 31 de agosto.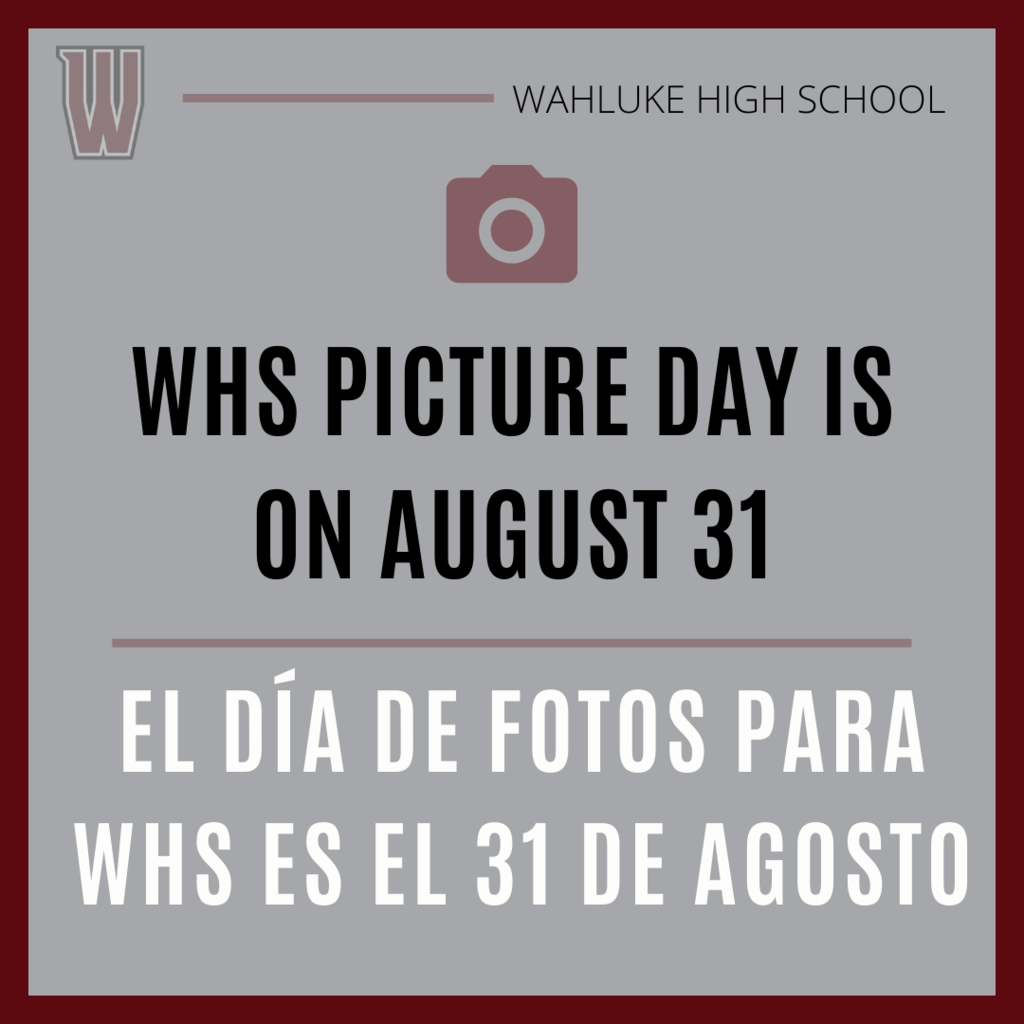 Did you know that high school students need 20 hours of community service hours to graduate? 📖👀 if you are looking for volunteering opportunities, make sure to check out the WHS and WSD website to sign up and look for upcoming dates! 🗓🙌🏽
https://www.wahluke.net/article/495476
¿Sabías que los estudiantes de secundaria necesitan 20 horas de servicio comunitario para graduarse? 📖👀 Si está buscando oportunidades de voluntariado, asegúrese de visitar el sitio web de WHS y WSD para inscribirse y buscar las próximas fechas. 🗓🙌🏽
https://www.wahluke.net/article/495476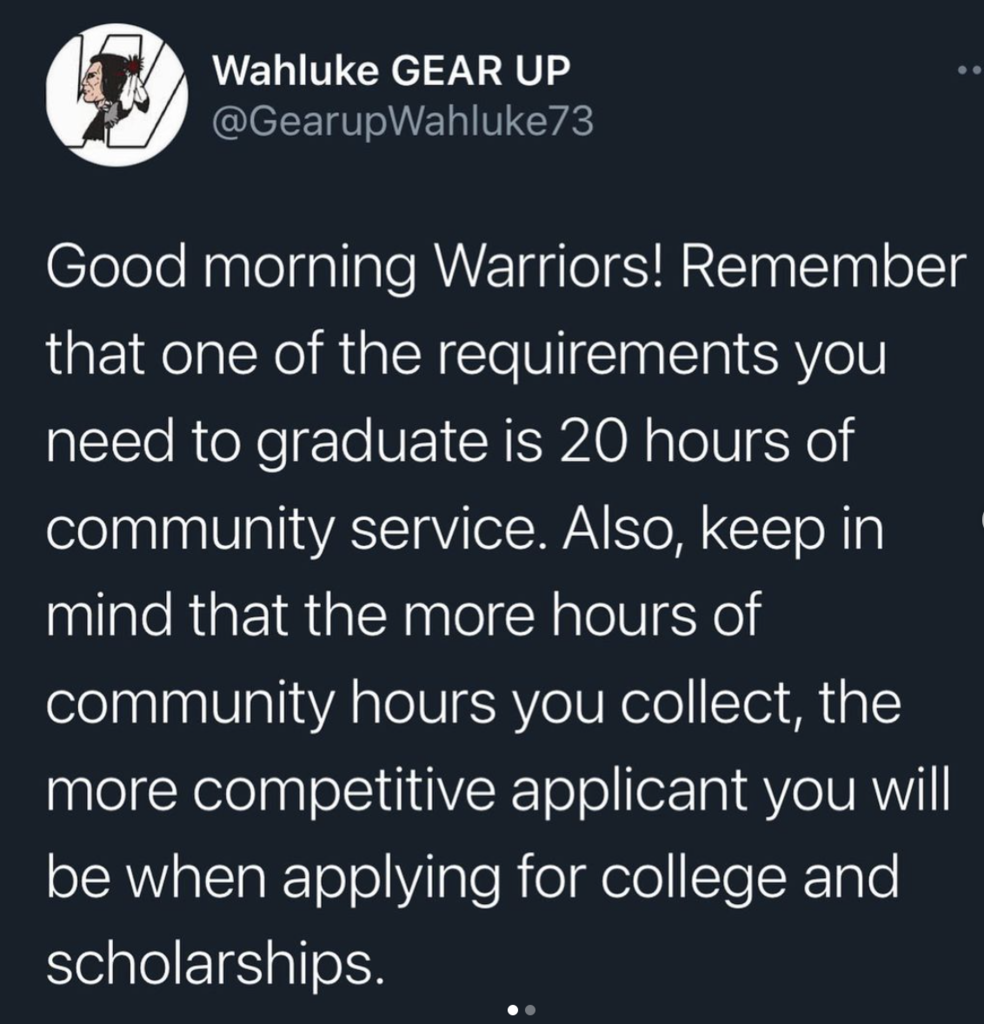 Wahluke High School Students! WHS invited you to sign up for our summer program, called JumpStart, this August! If you are interested in attending, please fill out the form by following the link below: bit.ly/WHSJumpStart Student day starts at 8:00 AM and ends at 12:30 PM. Student's grade will determine their starting date. Transportation and lunch will be provided. Contact the counselors if you have any questions.
whs_counselors@wahluke.net
. 📚☀️📚☀️📚☀️📚☀️ ¡Estudiantes de la preparatoria Wahluke! ¡WHS los invita a inscribirse a nuestro programa de verano, llamado JumpStart, este agosto! Si está interesado en asistir, complete el formulario siguiendo el enlace a continuación: bit.ly/WHSJumpStart El día del estudiante comienza a las 8:00 AM y termina a las 12:30 PM. La calificación del estudiante determinará su fecha de inicio. Se proporcionará transporte y almuerzo. Comuníquese con los consejeros si tiene alguna pregunta.
whs_counselors@wahluke.net
.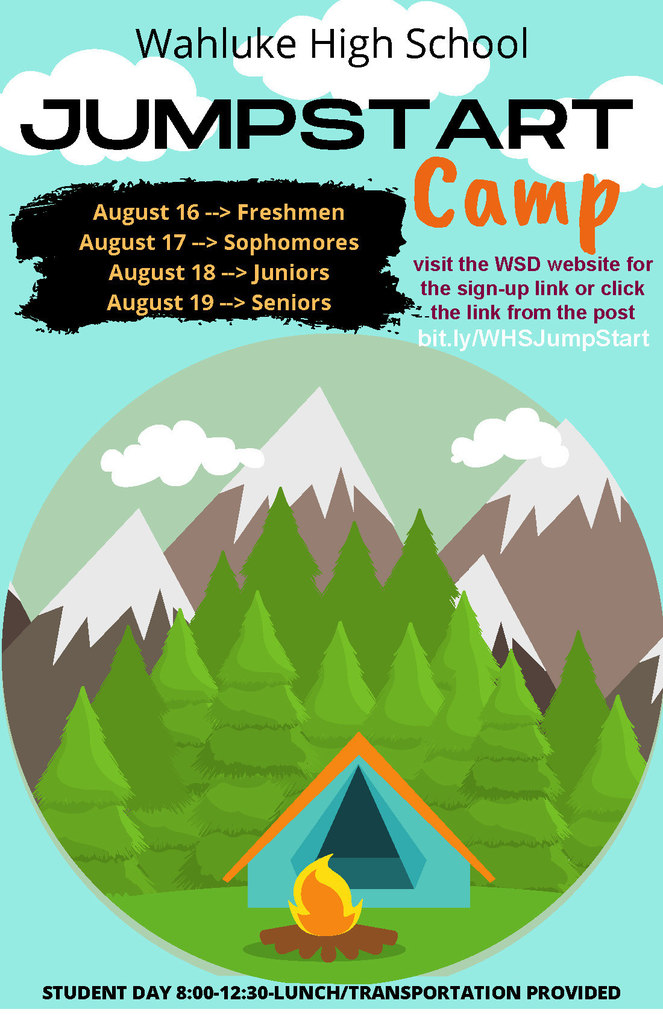 Graduation is soon approaching! The class of 2021 will be celebrating TOMORROW. The ceremony will be streaming live on the WHS Facebook page. WHS invites the community to cheer on the graduating seniors during the graduation parade, which will happen after the ceremony. 🎉🎓 Please visit the WHS website for all the graduation information and details. 🎉🎓🎉🎓🎉🎓🎉🎓🎉🎓🎉🎓 ¡La graduación se acerca pronto! La clase de 2021 se celebrará MAÑANA. La ceremonia se transmitirá en vivo en la página de Facebook de WHS. WHS invita a la comunidad a animar a los estudiantes del último año durante el desfile de graduación, que tendrá lugar después de la ceremonia. 🎉🎓 Visite el sitio web de WHS para obtener toda la información y los detalles de la graduación. 🎉🎓🎉🎓🎉🎓🎉🎓🎉🎓🎉🎓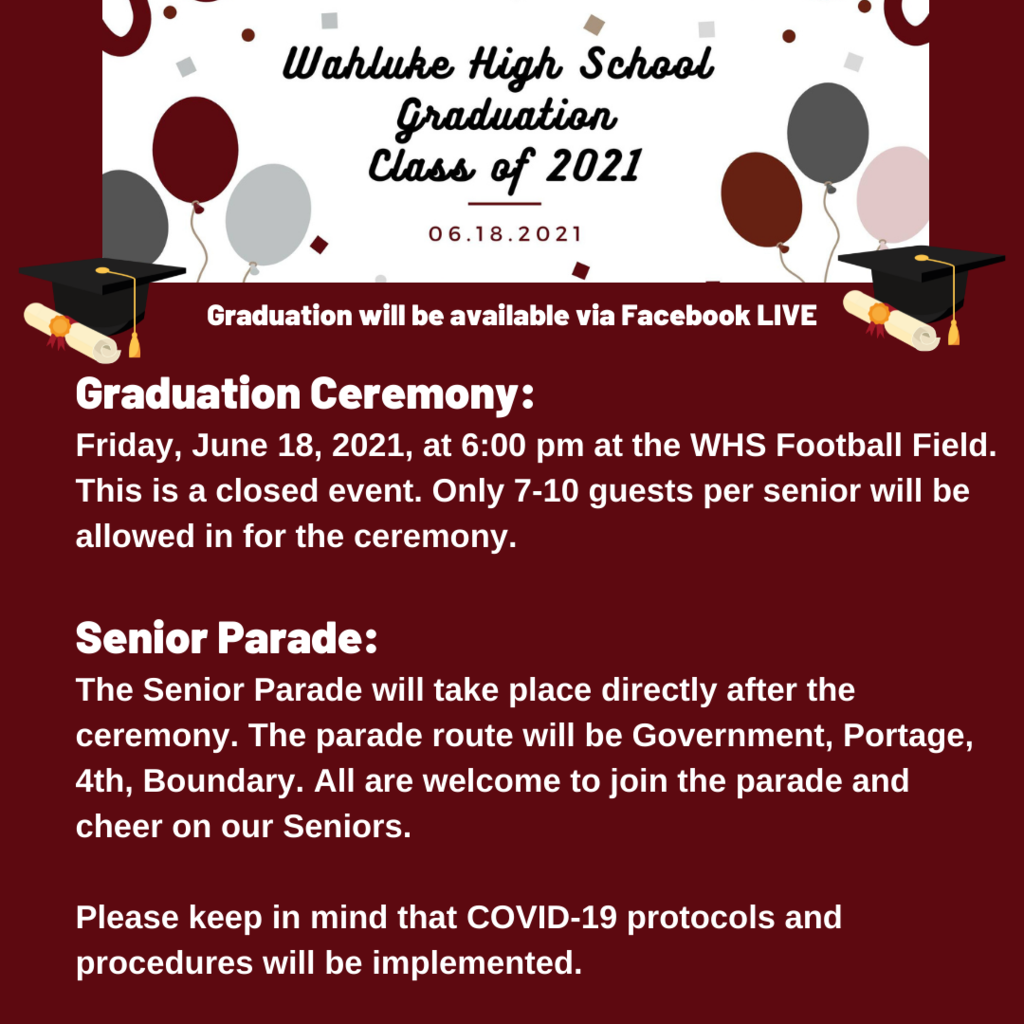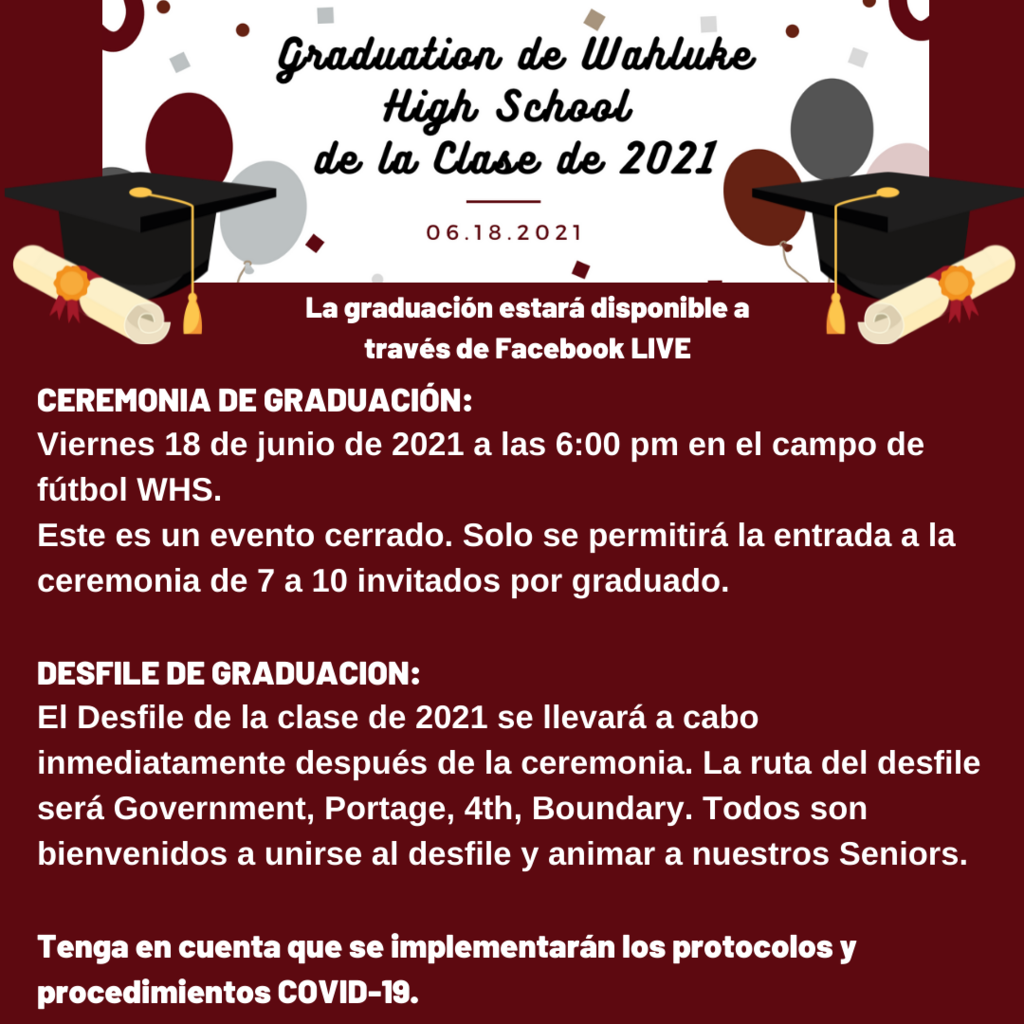 Plant Sale TODAY from 3-5 pm! 🌱 cash or check only. Please come by to check out prices and selection. We are so excited! We appreciate you supporting Wahluke Agriculture Education & FFA. Thank you! ☀️ _____________ Venta de plantas HOY de 3-5 pm! 🌱 solo efectivo o cheque. Ven a ver precios y selecciones. ¡Estamos muy emocionados! Agradecemos su apoyo a Wahluke Agriculture Education & FFA. ¡Gracias! ☀️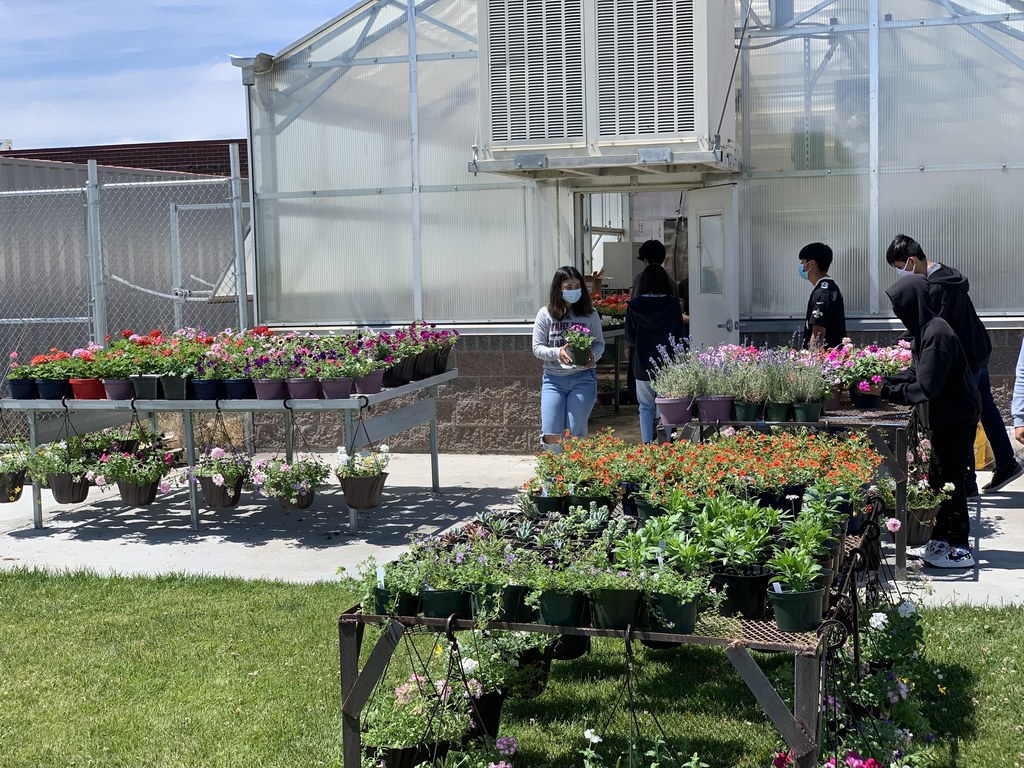 The 🌻Wahluke Agriculture Education & FFA plant sale🌻 has finally arrived, thank you for your patience as the WHS Horticulture classes started later this year on the quarter system :) We also appreciate your understanding of fewer and younger plants in our current situation! Thank you for your support of student projects. THIS WEDNESDAY, June 8th, AND THURSDAY, June 9th from 3-5 pm at the HIGH SCHOOL GREENHOUSE our plant sale will begin. It is all first-come, first-serve, and 🌼 MASKS ARE REQUIRED 🌼 as we are on school grounds. We will be outside the front of the HS greenhouse, and we are able to accept cash or check only. –––––––––––––– La 🌻 Venta de plantas de la Educación Agrícola de Wahluke y FFA🌻 finalmente ha llegado, gracias por su paciencia ya que las clases de Horticultura de WHS comenzaron a finales de este año en el sistema trimestral :) ¡También apreciamos su comprensión de menos plantas y más jóvenes en nuestra situación actual! Gracias por su apoyo a los proyectos de los estudiantes. ESTE MIÉRCOLES 8 de junio Y JUEVES 9 de junio de 3 a 5 pm en el INVERNADERO DE LA ESCUELA SECUNDARIA comenzará la venta de plantas. Todo es por orden de llegada, y ARE SE REQUIEREN MÁSCARAS 🌼 ya que estamos en los terrenos de la escuela. Estaremos afuera de la parte delantera del invernadero de HS y solo podemos aceptar efectivo o cheques.x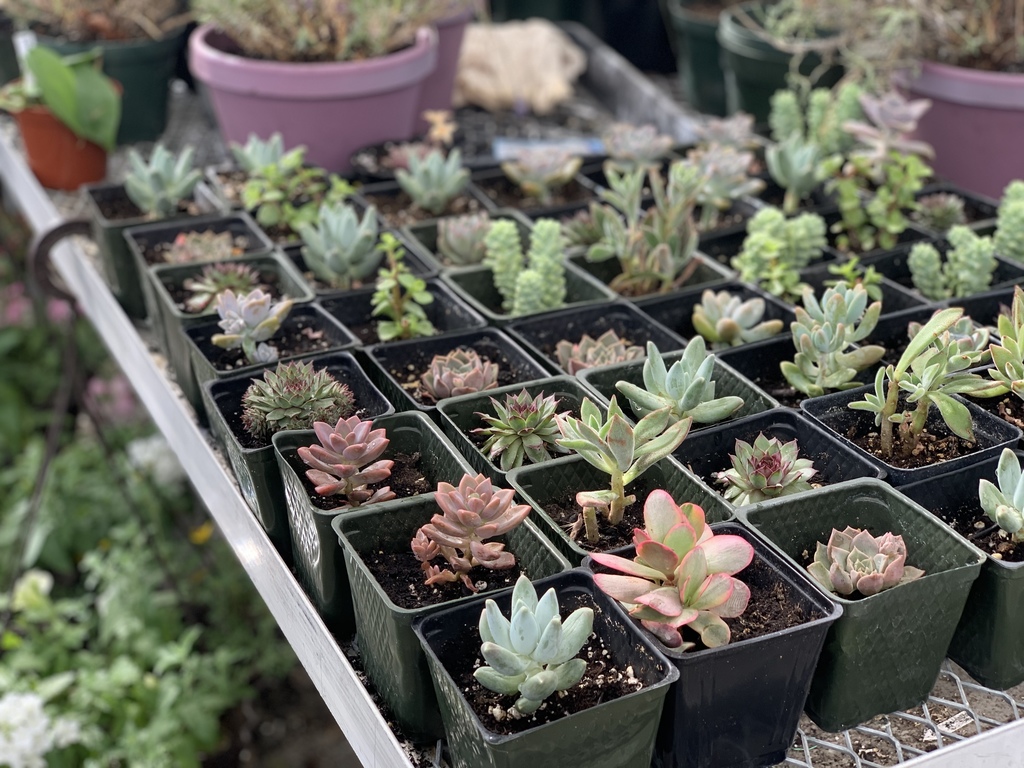 We got school spirit! How about you? That's right, Wahluke High School Spirit Week is from June 7th through June 11th. 🎉🎉🎉🎉 ¡Tenemos espíritu escolar! ¿Y usted? Así es, la Semana del Espíritu Escolar de Wahluke High School es del 7 al 11 de junio.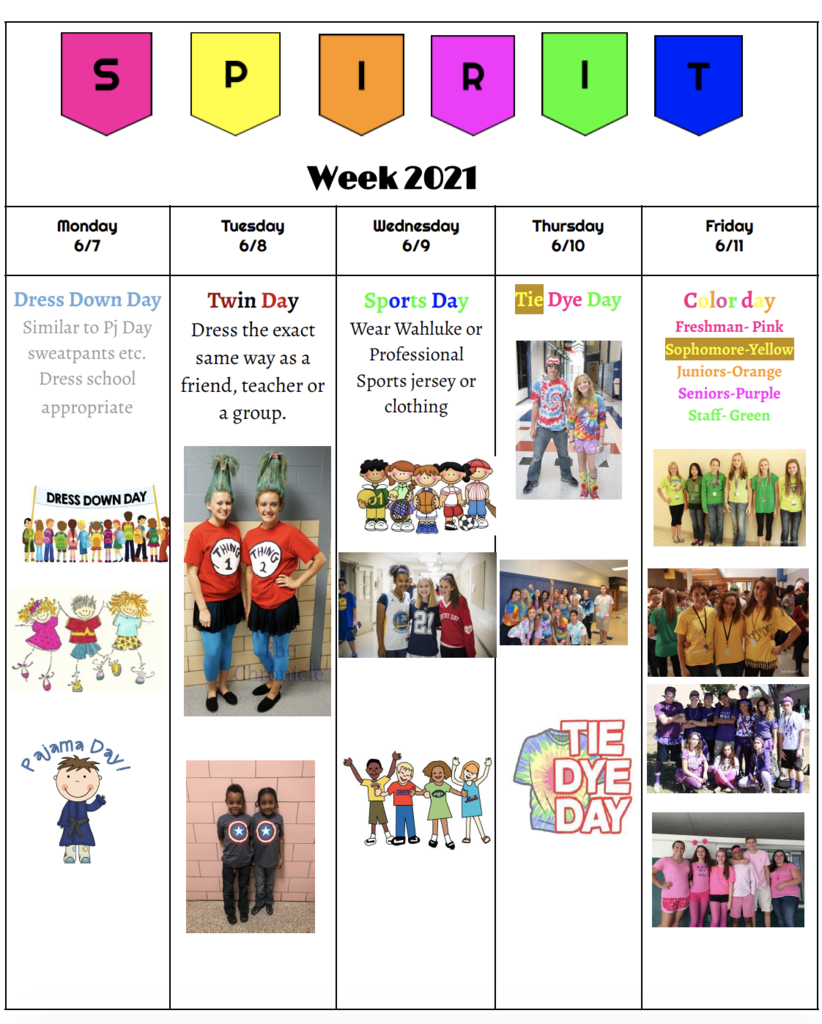 Throwback Thursday to our COVID-Friendly WHS Job Fair! Local businesses met with our students to talk about resumes, careers, and jobs. Thank you Tiddly Diddaly's and Desert Aire Homeowners Association. ¡Retroceda el jueves – a nuestra feria de trabajo de WHS ! Las empresas locales se reunieron con nuestros estudiantes para hablar sobre currículums, carreras y trabajos. Gracias Tiddly Diddaly's y Desert Aire Homeowners Association.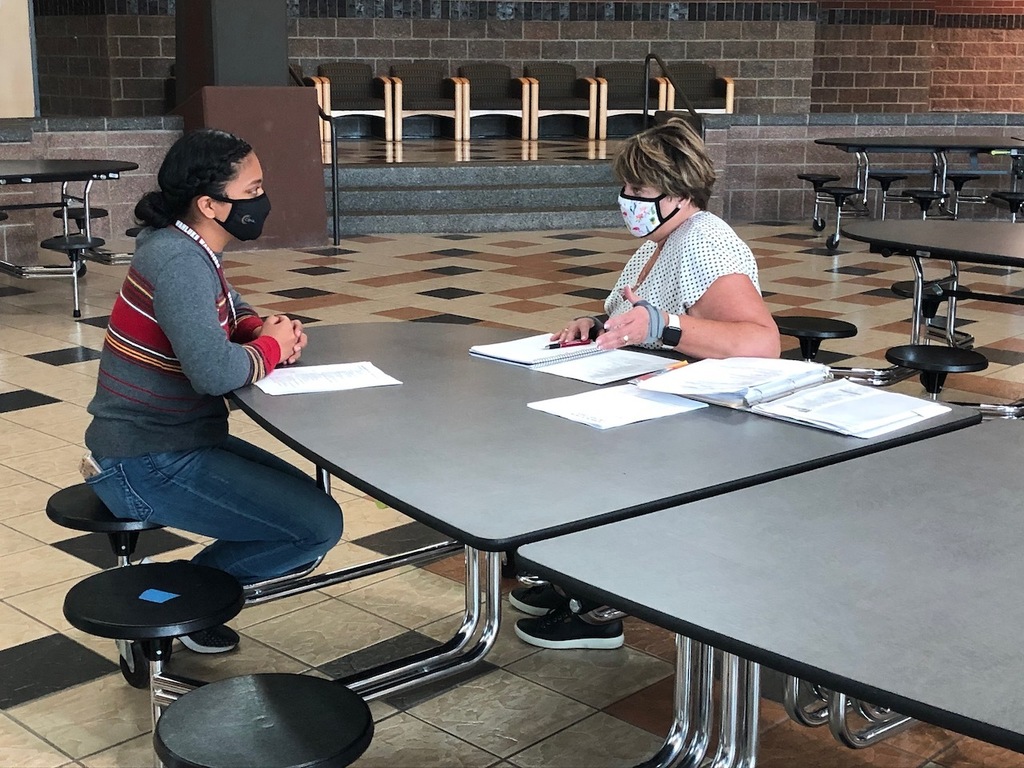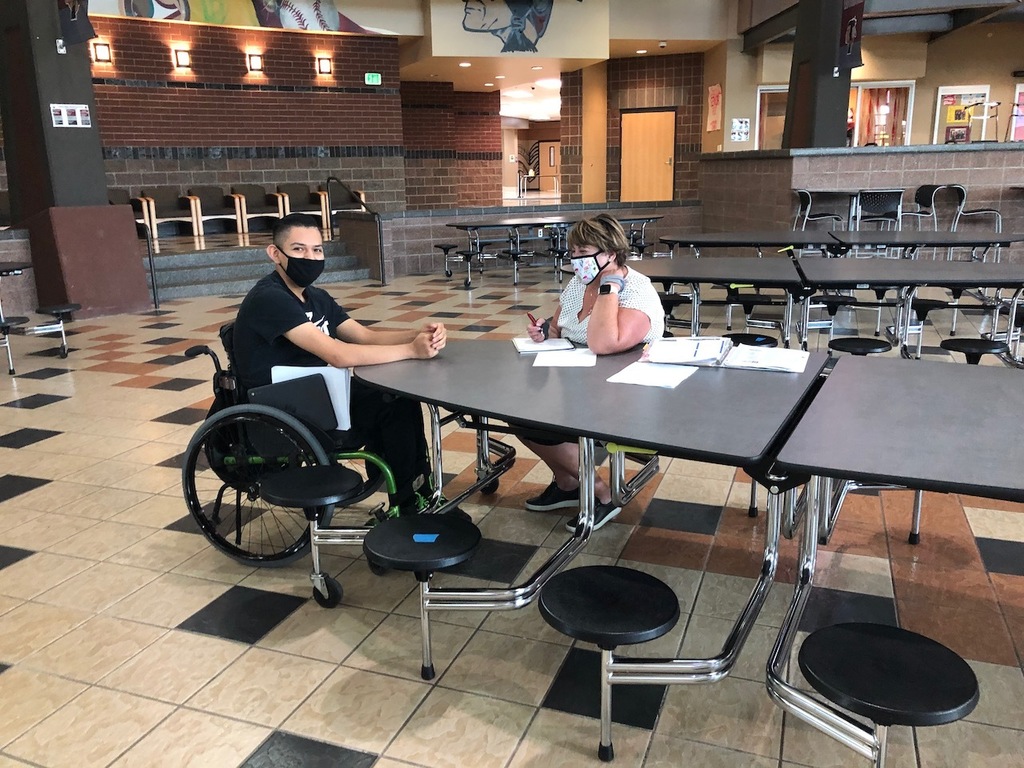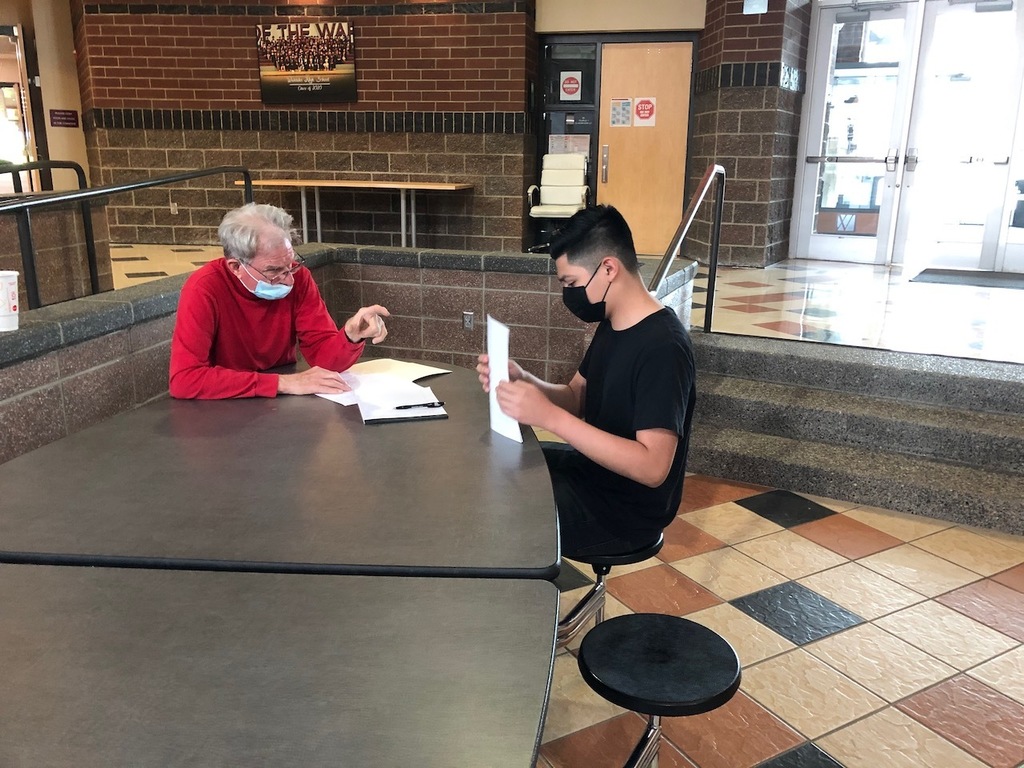 Congratulations to Agustina Sanchez! for receiving her Microsoft Office Specialist Certification. She had great perseverance, and it truly paid off. Students who obtain a Microsoft Office Specialist Certification gain valuable experience and confidence and heighten their earning potential for future careers. 💻📚💻📚💻📚💻📚💻 ¡Felicitaciones a Agustina Sánchez! por recibir su Certificación de Especialista en Microsoft Office. Tuvo una gran perseverancia y realmente valió la pena. Los estudiantes que obtienen una Certificación de Especialista de Microsoft Office obtienen una valiosa experiencia y confianza y aumentan su potencial de ingresos para futuras carreras.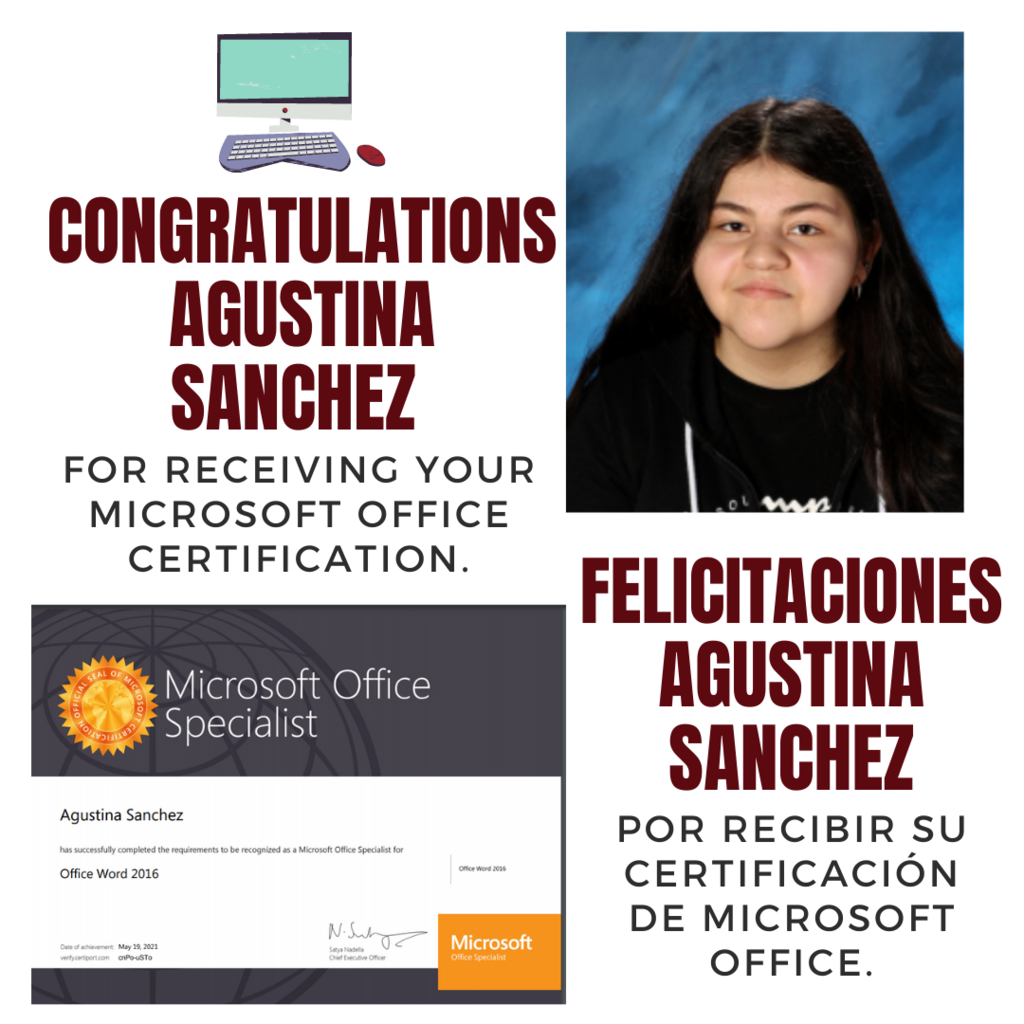 Transforming Life Choices with High School Mathematics: Read this amazing article, linked below highlighting the success of Implementing Agile Mind's Intensified Algebra I (IA) program with 9th grade students featuring our very own WHS Math Teacher Daisy Pfeifer, Class of 2021 Senior Michael Garcia and WHS Algebra I IA students. "Daisy Pfeifer, was the initial lead teacher for Intensified Algebra I, and she has taught with the program for each of the last 6 years. For Mrs. Pfeifer, the life experiences and backgrounds of her students are assets. Despite challenges, she and her students have formed a strong learning community that has not only survived, but has strengthened throughout students' high school careers." Way to go Mrs. Pfeifer for leading and creating a learning community for our students! Transformando las opciones de la vida con las matemáticas de la escuela secundaria: lea este increíble artículo enlace a continuación que destaca el éxito del programa Implementing Agile Mind's Intensified Algebra I (IA) con estudiantes de noveno grado con nuestra propia maestra de matemáticas de WHS, Daisy Pfeifer, clase del último año de 2021 Michael García y WHS Estudiantes de Álgebra I IA. "Daisy Pfeifer, fue la maestra principal inicial de Álgebra intensificada I, y ha enseñado con el programa durante cada uno de los últimos 6 años. Para la Sra. Pfeifer, las experiencias de vida y los antecedentes de sus estudiantes son activos. A pesar de los desafíos, ella y sus estudiantes han formado una sólida comunidad de aprendizaje que no solo ha sobrevivido, sino que se ha fortalecido a lo largo de las carreras de los estudiantes en la escuela secundaria ". ¡Bien hecho Sra. Pfeifer por liderar y crear una comunidad de aprendizaje para nuestros estudiantes!
https://www.agilemind.com/blog/transforming-life-choices-with-high-school-mathematics/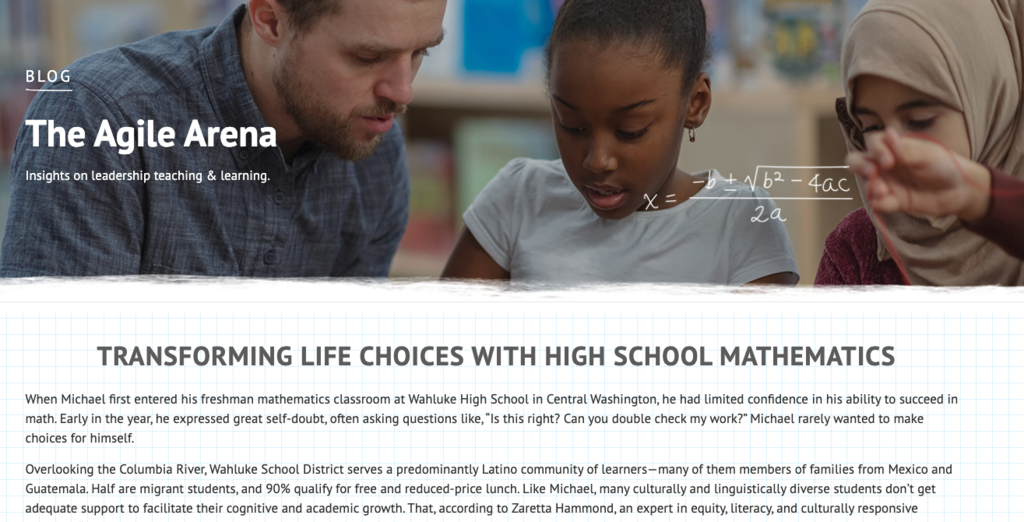 Congratulations! Karina Cruz, Jasmine Rodriguez Lara, and Karen Arellano for being recipients of the Washington Apple Education Foundation (WAEF) scholarship. Most students receiving WAEF scholarships share a common link of parent employment in the tree fruit industry and scholarship recipients are pursuing a wide variety of degrees and career paths. Great job warriors! ¡Felicidades! Karina Cruz, Jasmine Rodríguez Lara y Karen Arellano por ser beneficiarias de la beca de Washington Apple Education Foundation (WAEF). La mayoría de los estudiantes que reciben becas WAEF comparten un vínculo común de empleo de los padres en la industria de las frutas de árboles y los beneficiarios de las becas están siguiendo una amplia variedad de títulos y carreras profesionales. ¡Buen trabajo, guerreras!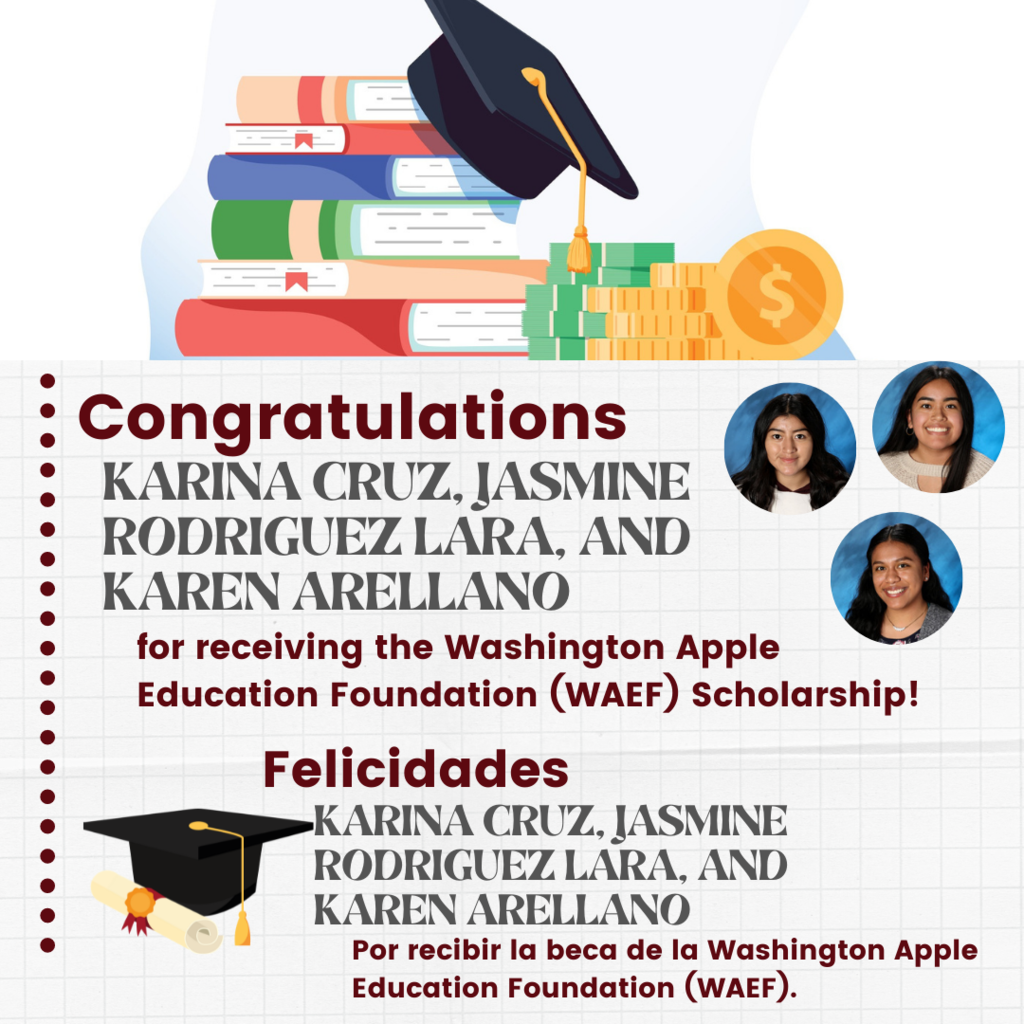 Congratulations Melissa Martinez for your hard work and successfully completing the Microsoft Office Specialist Exam. Martinez is another WHS student who received her Microsoft Office Certification. "Mellisa's achievement and perseverance are exceptional. She is a leader, an extremely talented, dedicated, driven, and gifted young lady!" - Mrs. Ibarra 💻💻💻💻💻 Felicitaciones Melissa Martinez por su arduo trabajo y por completar con éxito el Examen de Especialista de Microsoft Office. Martínez es otra estudiante de WHS que recibió su certificación de Microsoft Office. "El logro y la perseverancia de Mellisa son excepcionales. ¡Es una líder, una jovencita extremadamente talentosa, dedicada, motivada y talentosa!" - Sra. Ibarra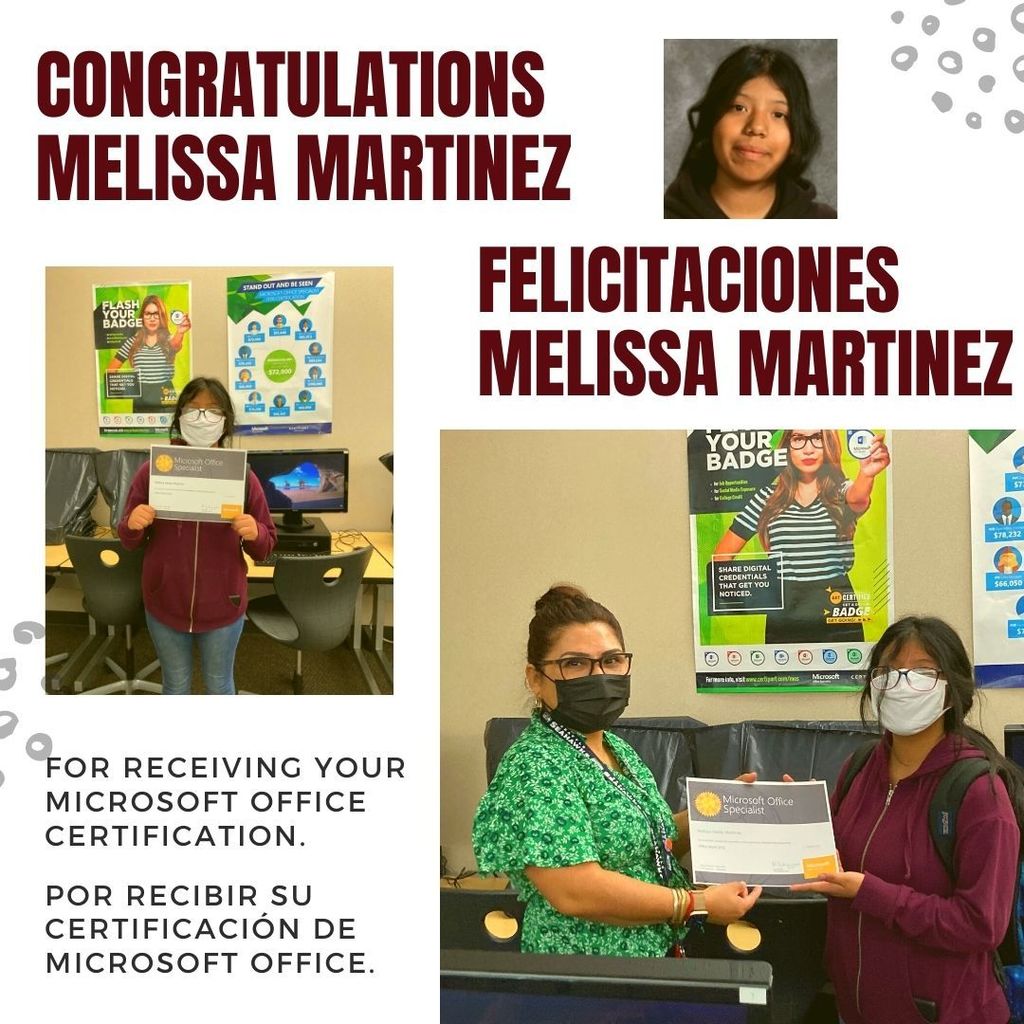 Youth Mental Health Summit for High School Students! This Summit is a three-session mental health Series. Youth will be learning the importance of mental health, healthy coping mechanisms and will end with a special speaker, DJ BIG ERN! Although the event starts today and registration was on Friday (4/30), students can still join and learn about Mental Health! Check it the link below for more information:
https://www.smore.com/r2mw6
This event will be delivered both in English and Spanish. ¡Cumbre de salud mental juvenil para estudiantes de secundaria! Esta Cumbre es una serie de salud mental de tres sesiones. Los jóvenes aprenderán la importancia de la salud mental, los mecanismos de afrontamiento saludables y terminarán con un orador especial, DJ BIG ERN. Aunque el evento comienza hoy y la inscripción fue el viernes (4/30), ¡los estudiantes aún pueden unirse y aprender sobre salud mental! Consulte el enlace a continuación para obtener más información:
https://www.smore.com/r2mw6
Este evento se entregará tanto en inglés como en español.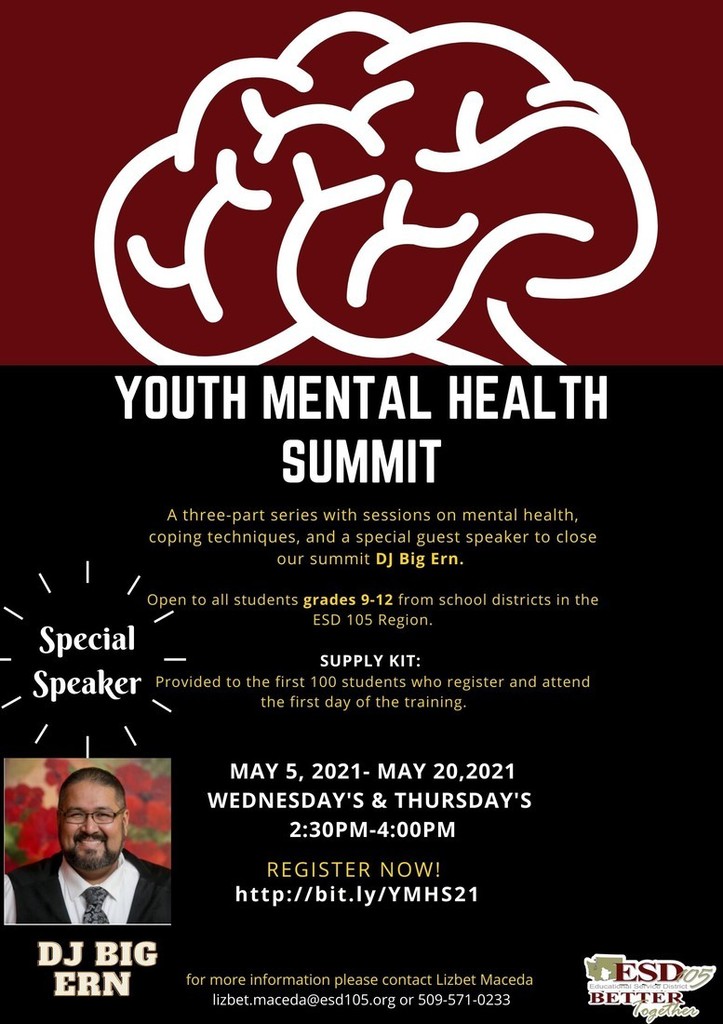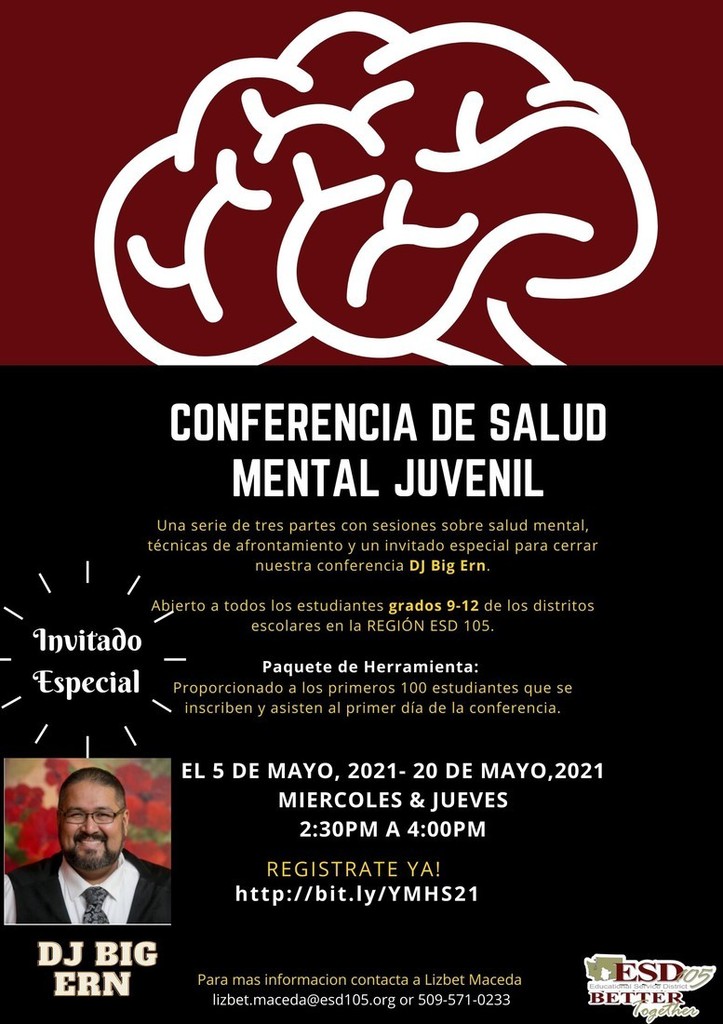 Congratulations Leslie Guadalupe de Los Santos for your hard work and successfully completing the Microsoft Office Specialist Exam yesterday. She received 850 points out of 1000! Felicitaciones a Leslie Guadalupe de Los Santos por su arduo trabajo y por completar con éxito el Examen de Especialista de Microsoft Office ayer. ¡Recibió 850 puntos de 1000!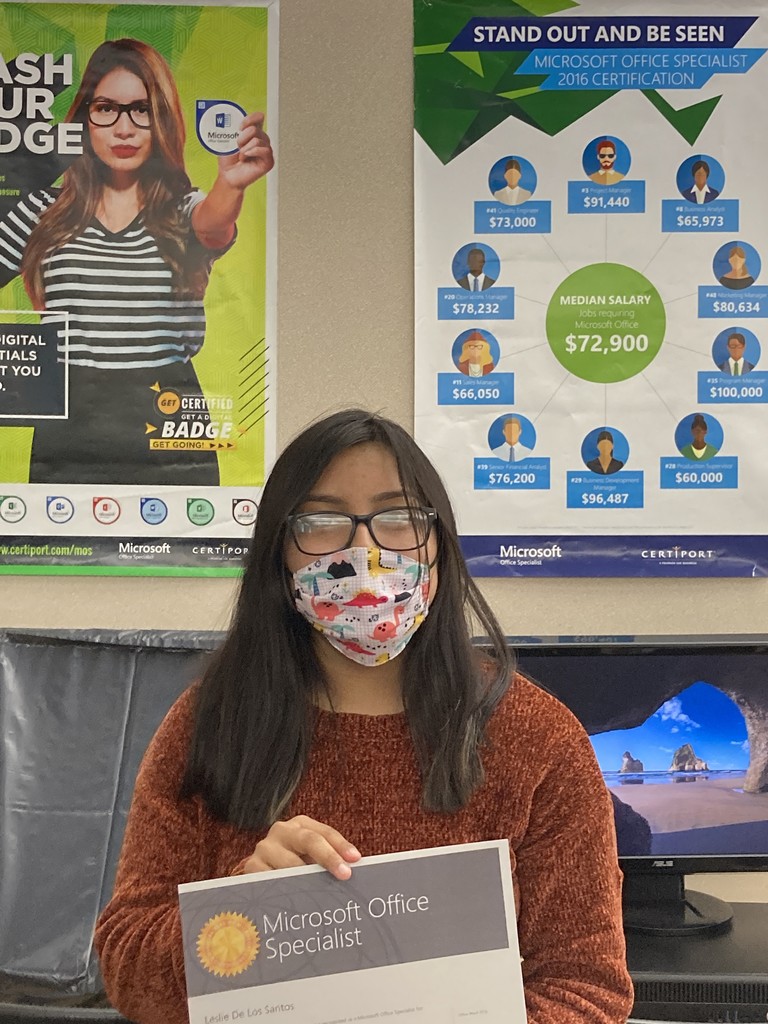 North Central Educational Service District 171 and Moses Lake Chamber of Commerce has partnered together in hosting a Virtual Occupation Exploration Event about the AJAC (Aerospace Joint Apprenticeship Committee) Youth Apprenticeship Program on Wednesday, April 28th from 4 pm-5 pm! AJAC has restructured its Youth Apprenticeship program and has developed 3 steps for prospective students interested in participating in the 2021 school year. JOIN US for their virtual information session and what they have to offer! Anyone interested in attending the event, please look at the flyer below or visit:
https://www.ajactraining.org/
✈️ ✈️ ✈️ ✈️ ✈️ El Distrito 171 del Servicio Educativo North Central y la Cámara de Comercio de Moses Lake se han asociado para organizar un Evento de Exploración de Ocupaciones Virtuales sobre el Programa de Aprendizaje Juvenil AJAC (Comité Conjunto de Aprendizaje Aeroespacial) el miércoles 28 de abril de 4 pm a 5 pm. AJAC ha reestructurado su programa de Aprendizaje Juvenil y ha desarrollado 3 pasos para los futuros estudiantes interesados en participar en el año escolar 2021. ¡ÚNETE A NOSOTROS para su sesión de información virtual y lo que tienen para ofrecer! Cualquier persona interesada en asistir al evento, consulte el folleto a continuación o visite:
https://www.ajactraining.org/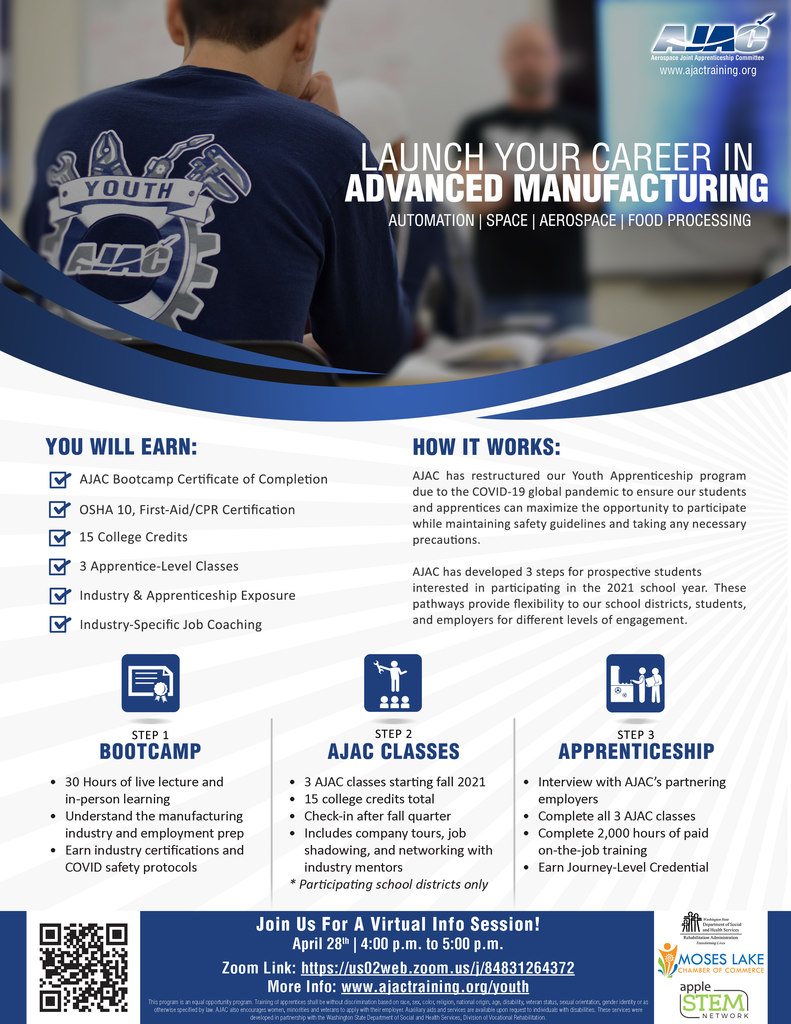 🗣 WHS Students and Parents: 📌REMINDER: ELPA testing will be on April 26 (8:00 AM-12:30 PM), May 3, and May 10 (in-person during AM or PM regular cohort times)! 🔌Please make sure students' Chromebooks are charged (and bring charger)! 📝Please refer to the parent letters that were sent home with students for more details (including which day your student is assigned). 📚Practice makes perfect! See the image below for directions on how to do the practice test. 😊Questions? Call the High School and speak to Ms. Brannock @ 509-932-4477. 🗣 Estudiantes y padres de WHS: 📌RECORDATORIO ¡Las pruebas de ELPA serán el 26 de abril (8:00 AM-12: 30 PM), el 3 de mayo y el 10 de mayo (en persona durante las horas regulares de cohorte AM o PM)! 🔌¡Asegúrese de que los Chromebook de los estudiantes estén cargados (y traiga el cargador)! 📝Consulte las cartas de los padres que se enviaron a casa con los estudiantes para obtener más detalles (incluido el día asignado a su estudiante). 📚¡Practicando hace la perfección! Consulte la imagen a continuación para obtener instrucciones sobre cómo realizar el examen de práctica. 😊¿Preguntas? Llame al High School y hable con Ms. Brannock a el 509-932-4477.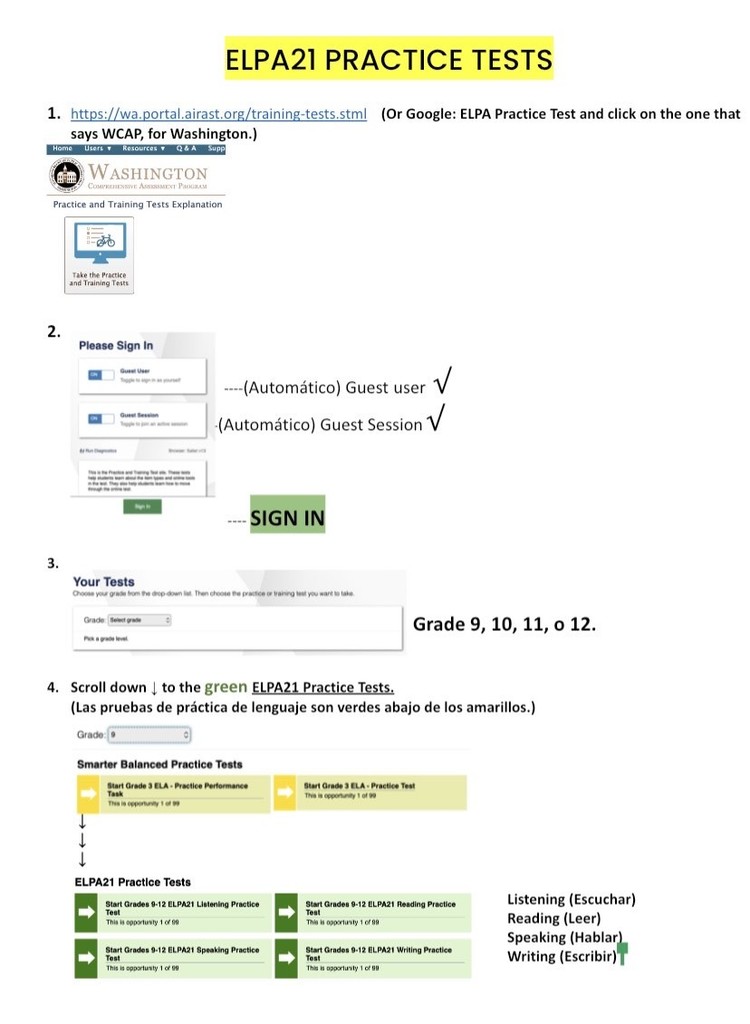 Quarter 3 Ends Thursday, April 22nd and Quarter 4 starts Friday, April 23rd. 🍎😎📚🍎😎📚 El tercer trimestre termina el jueves 22 de abril y el cuarto trimestre comienza el viernes 23 de abril.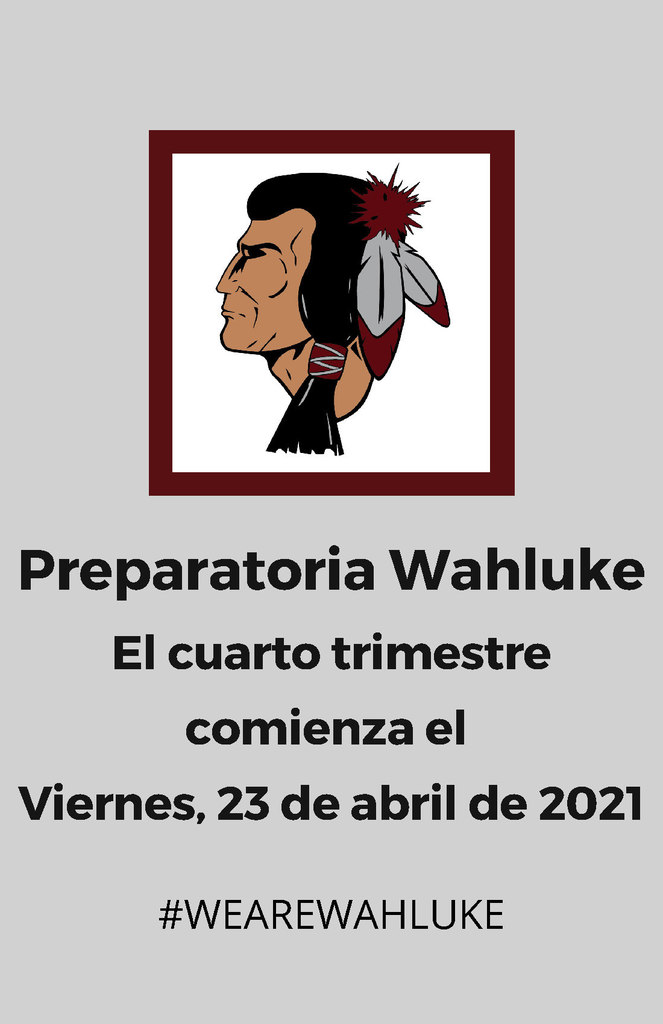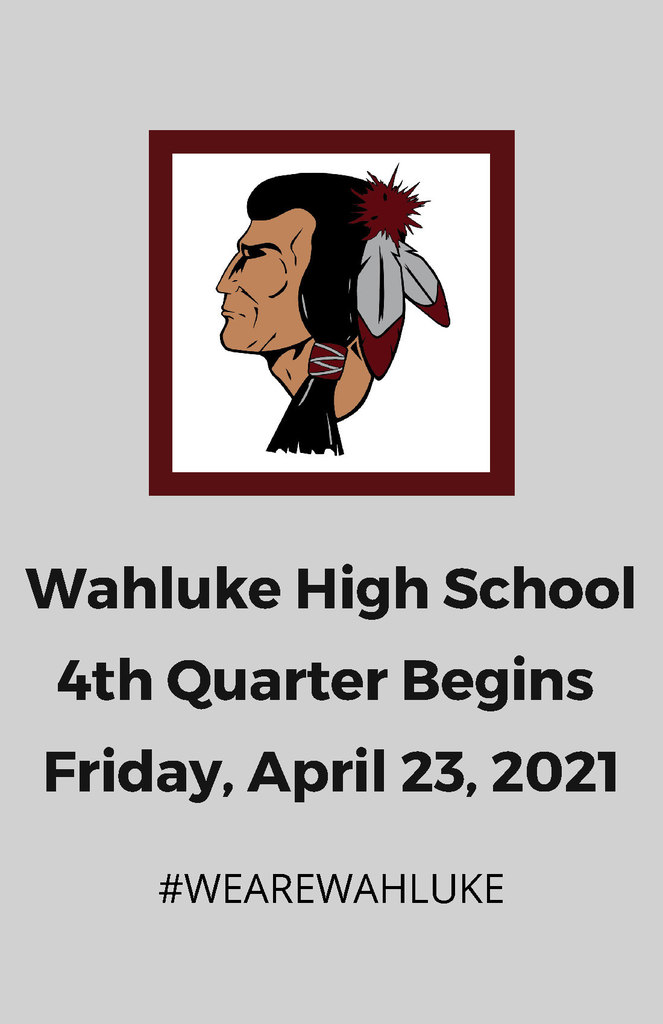 WHS would like to give a huge THANK YOU! to Mrs. Lawson for all the work she does for our faculty, staff, and students! WHS quisiera dart un enorme GRACIAS! a la Sra. Lawson por todo el trabajo que hace para nuestra facultad, personal y estudiantes.