WSD:: No School on 11/23/22 due to icy roads. Please have an amazing and safe Thanksgiving break!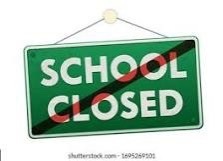 Warriors!!! Are YOU being your BEST student? The staff at STUDY TABLE can help! 7:15 am-7:55 am in the Library Monday-Thursday PM Study Table 3:00 pm-4:30 pm Get help NOW and be ahead of the game at semester!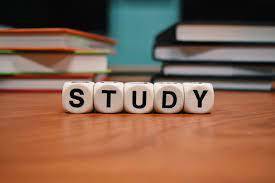 Good morning Warriors! If you have not completed your FAFSA/WASFA and need help doing so, we would like you to join us tomorrow from 5-7pm in the High School Commons for our second FAFSA/WASFA Night. Please bring with you taxes/earnings from 2021, checking & savings amounts, investments, etc. Be sure to have an FSA ID for you and your parents (if applicable) in order to complete the FAFSA. If you have any questions, feel free to contact GEAR UP Staff via email at
gearup@wahluke.net
or (509)932-1908. Hope to see you there!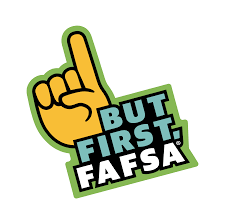 Fall sports may be over.... but we want to thank EVERYONE who was involved with Football, Cross Country, Soccer, Cheer and Volleyball, Concessions, Student Clubs, Event Staff, ASB, Maintenance, and of course our STUDENT ATHLETES. Thank you for many great moments and memories!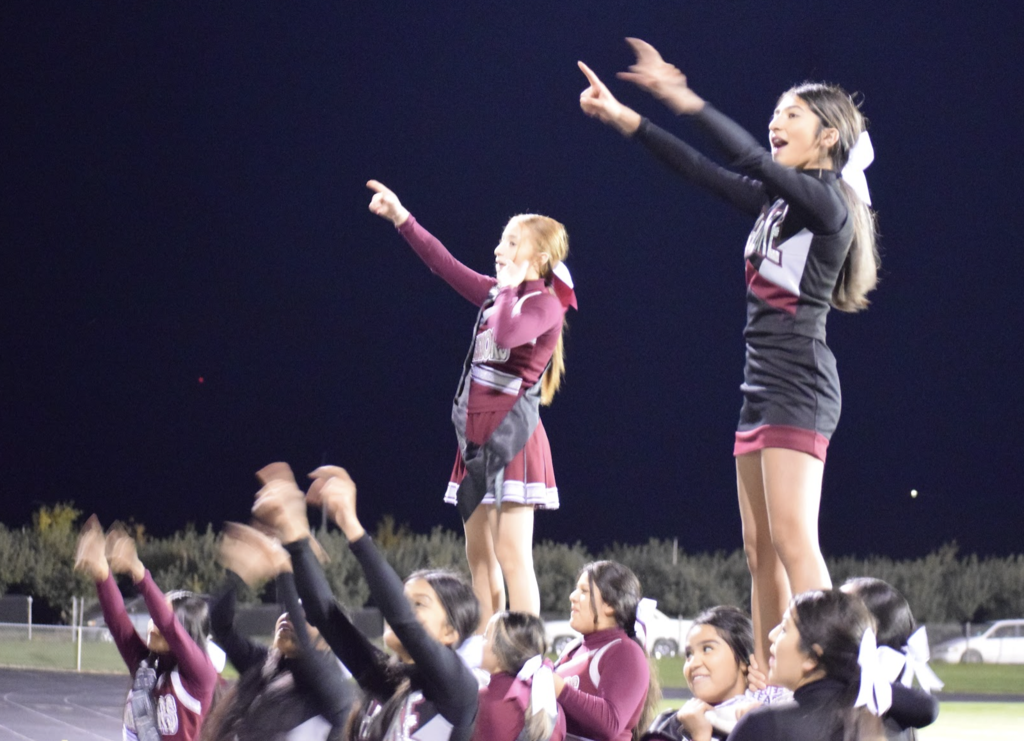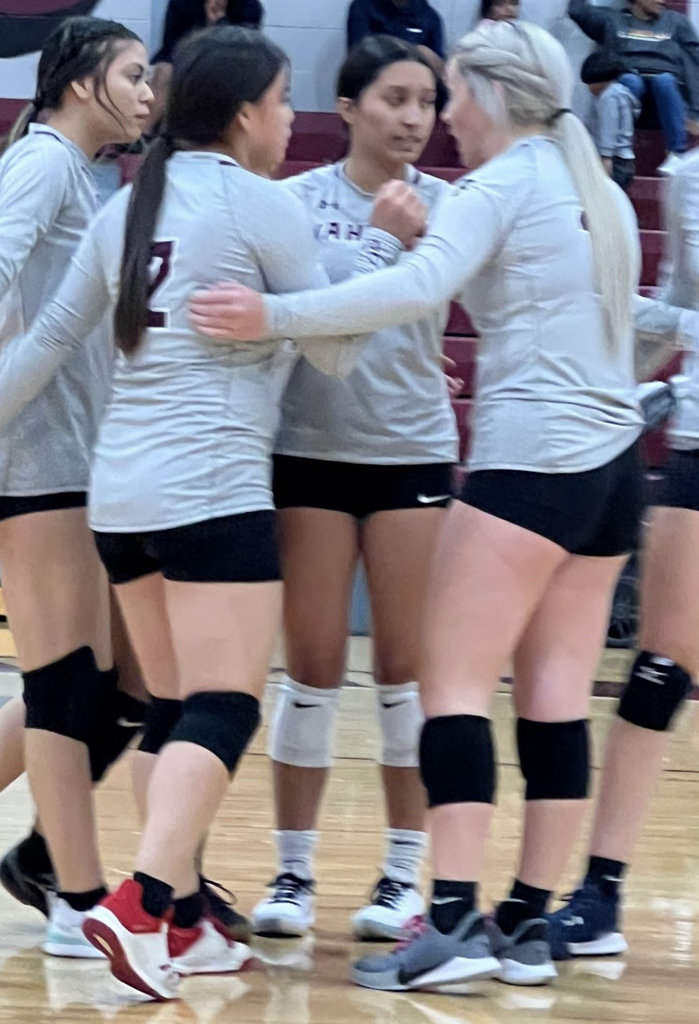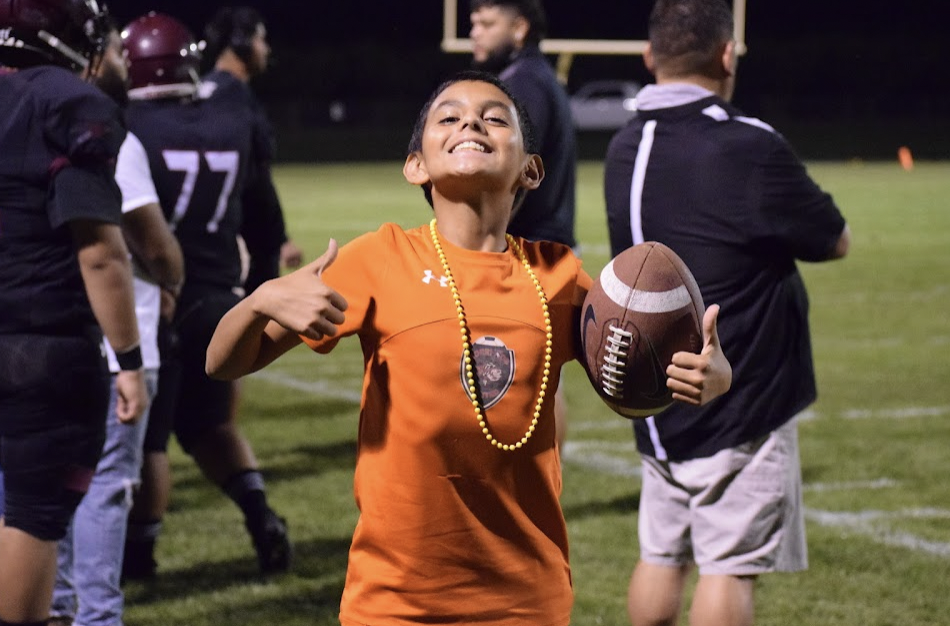 "If you see a Veteran, Thank them. Talk to Them. A lot of times, that is just what they have been waiting for." Those words were spoken to us yesterday at the Veterans Day Assembly. Remember today, and every day, to show those who have served exactly what they mean to you.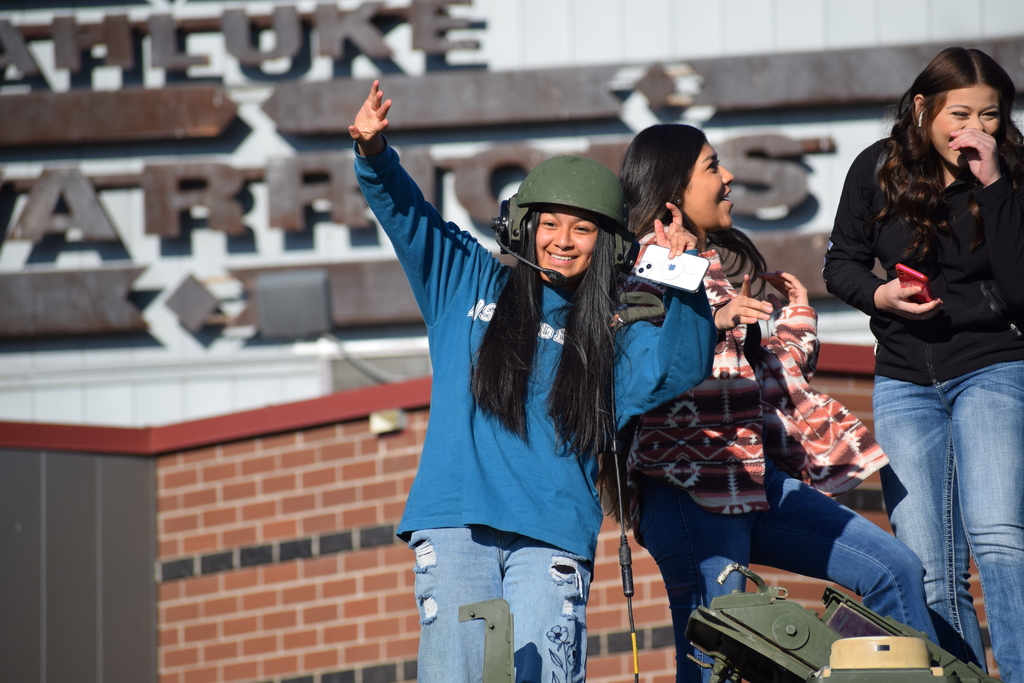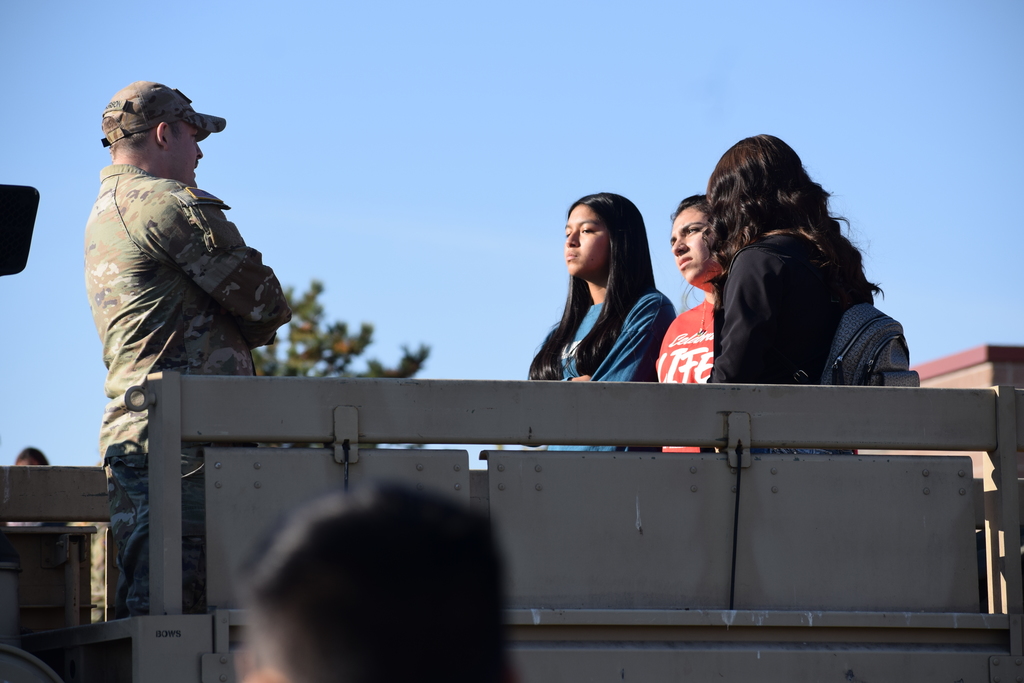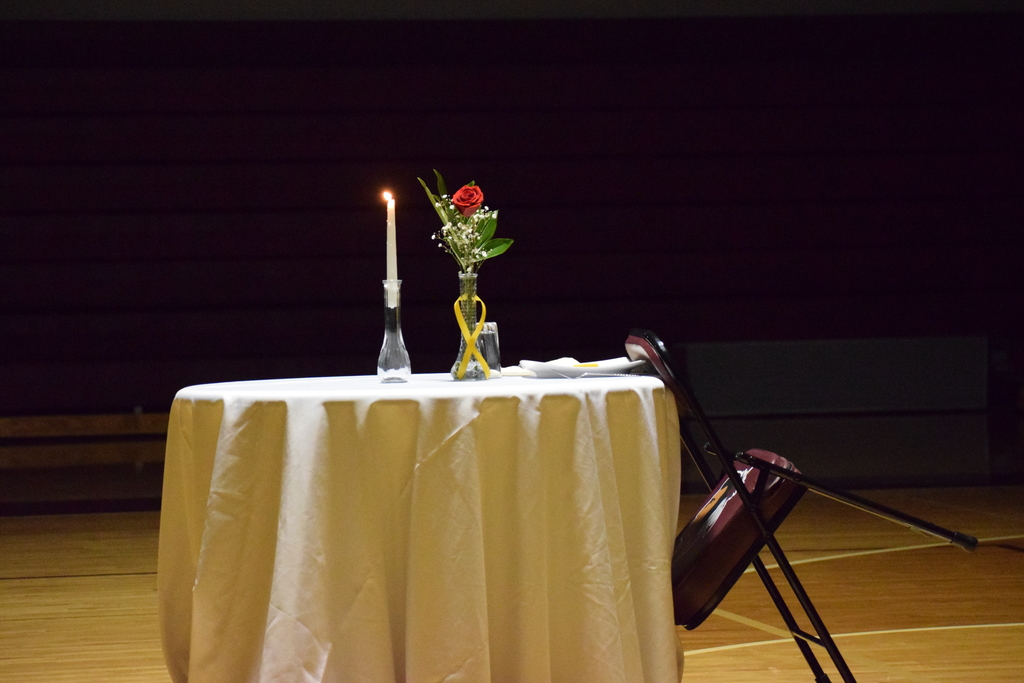 TACO sale for the Class of 2023 during Conferences Tuesday and Wednesday! All proceeds will go to their Senior Trip.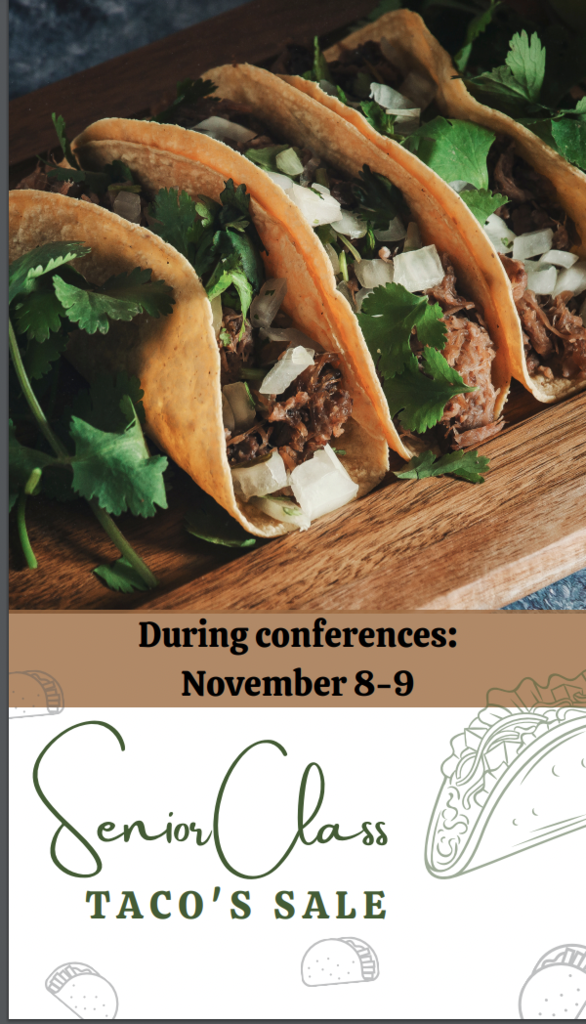 Hey! Class of 2023! There is a FASFA night coming up on November 16th! Be there and take advantage of all the help with financial aid applications!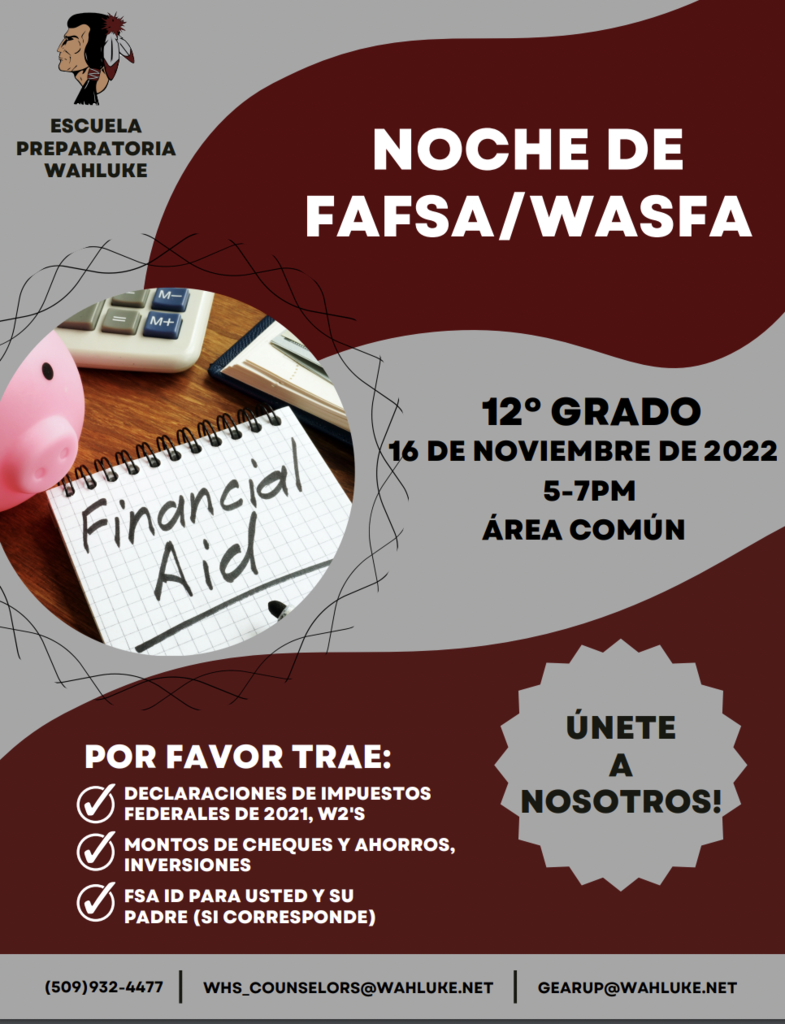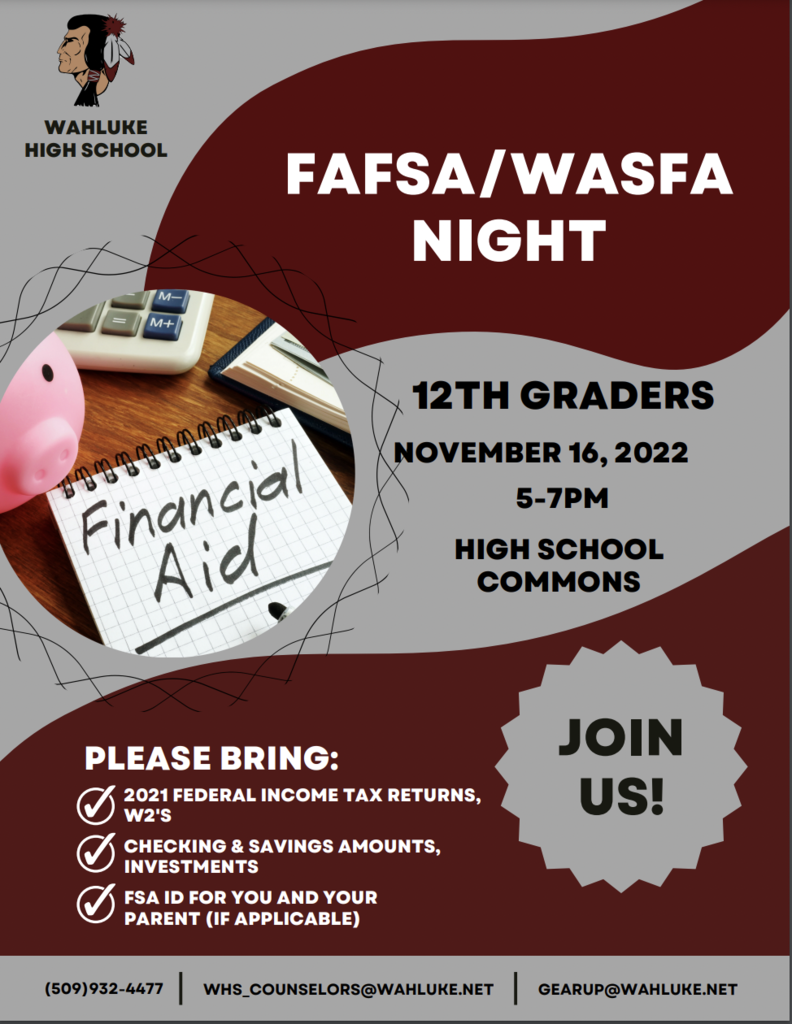 GEAR UP wants to invite you to a special presentation on November 16, 2022, from 1:35pm to 2:45pm in the Auditorium. (Reminder NO backpacks) FAF$A & FURIOU$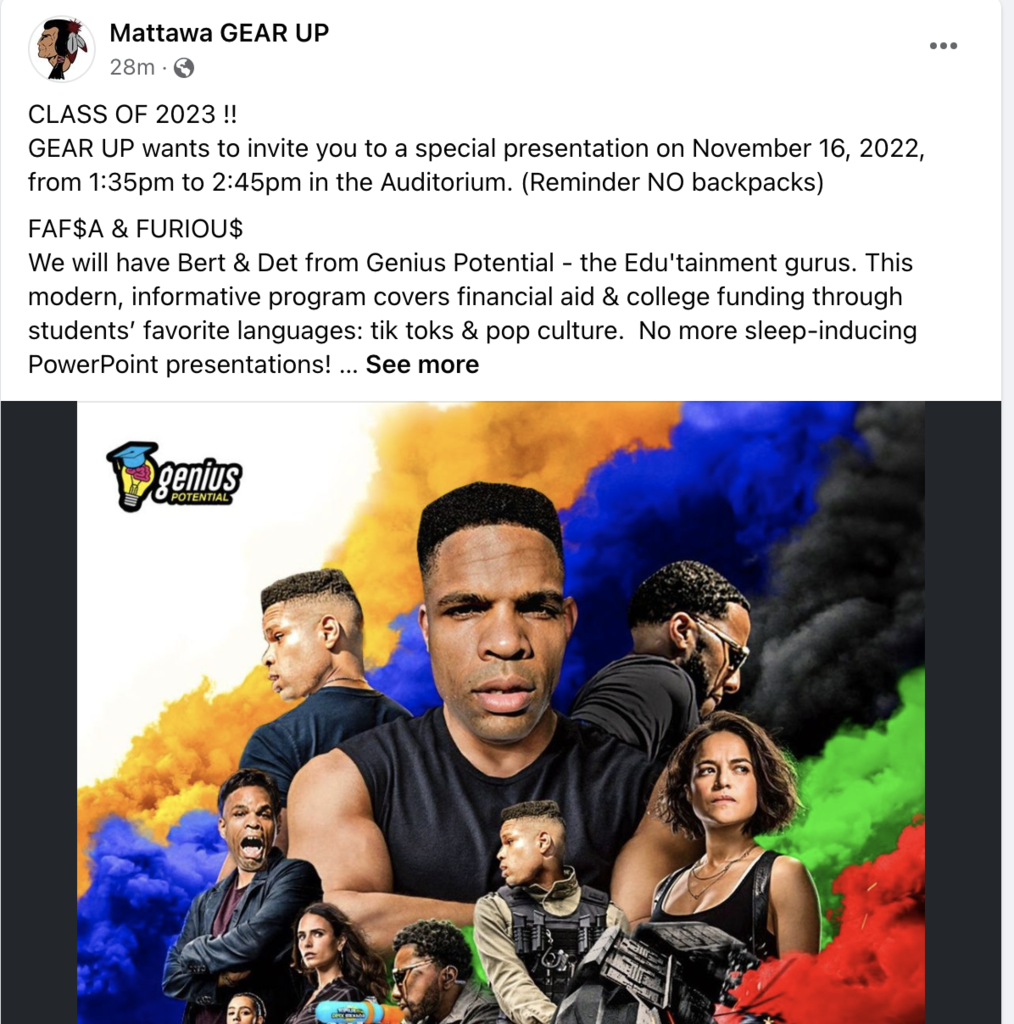 Next week is Red Ribbon Week. During this week we affirm commitment to live drug free and we celebrate those who live without drugs as well as those who choose to leave drugs behind!!! Check out the photos to see the dress up themes for the week!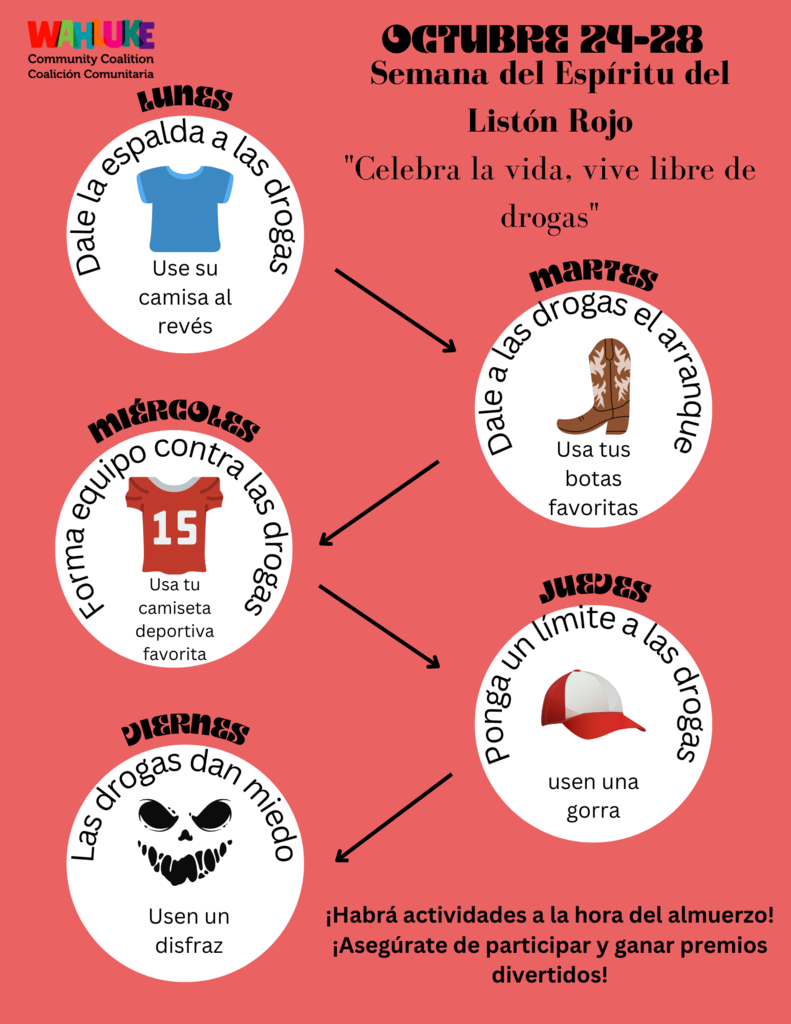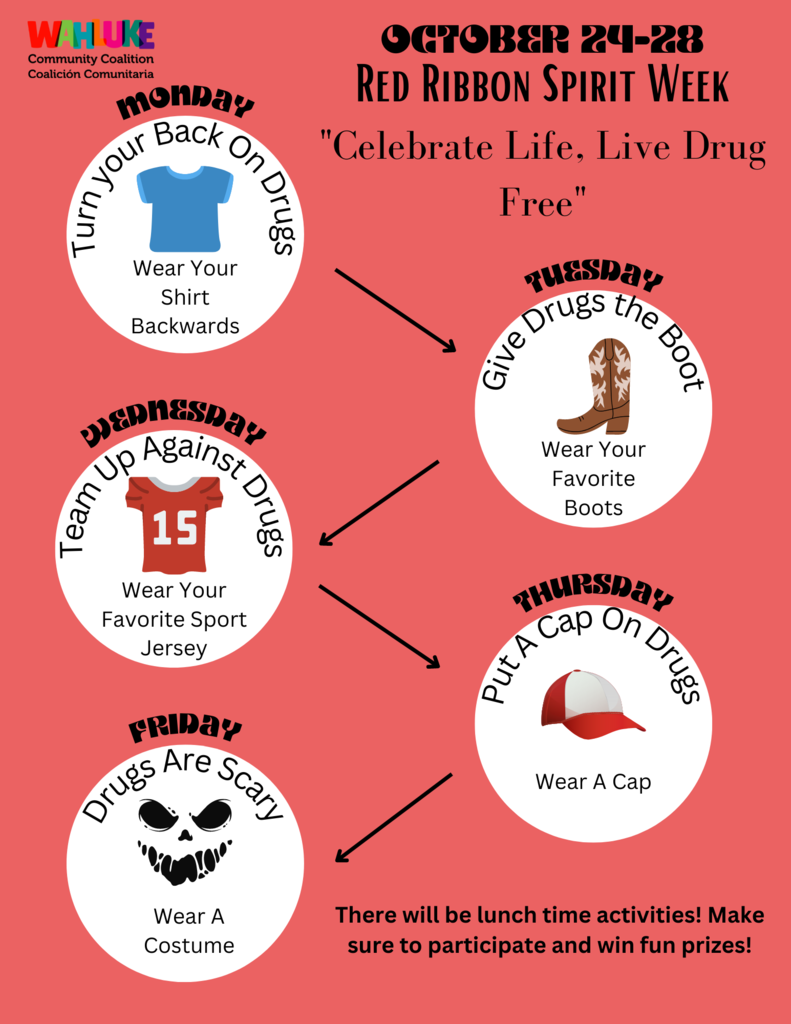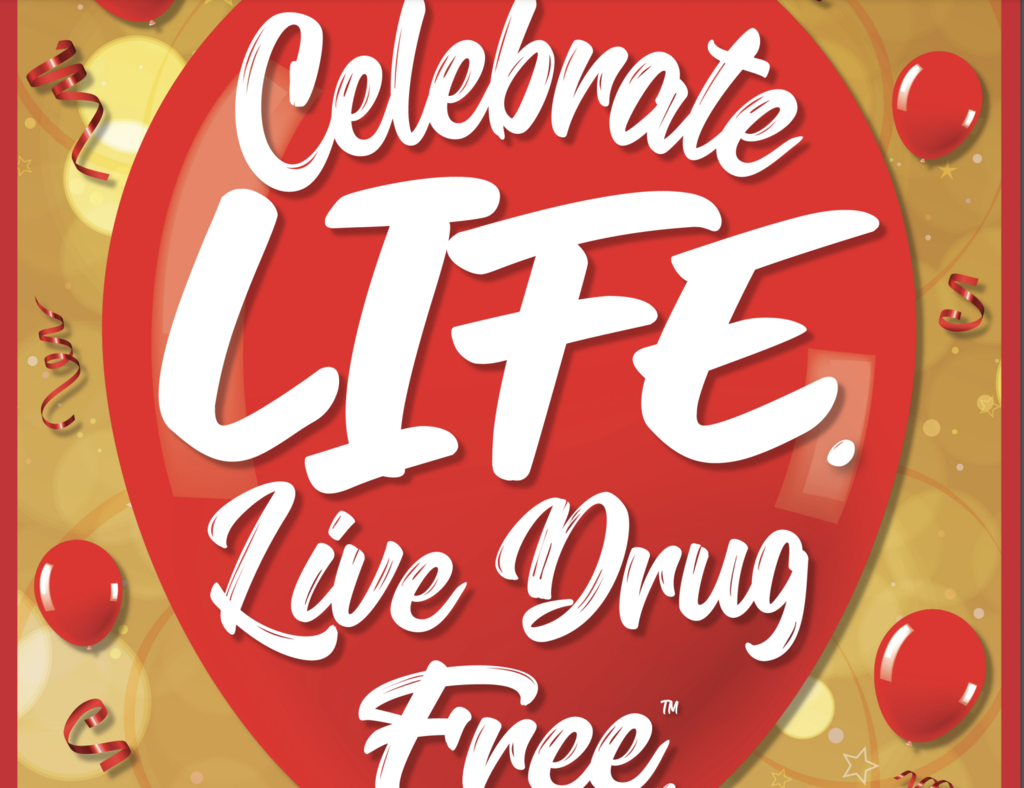 I am PLEASED to welcome you to our NEW Warrior Council! Seniors Juan Herrera Salvador Avalos Daisy Barajas Leonardo Angeles Gonzalez (no picture) Rolando Garcia (no picture) Juniors Kevin Arellano Pelcastre Juan Acevedo (no picture) Victor Perez-Adame Victor Perez Casio Mia Moreno Valeria Rodriguez Emmanuel Bravo Luis Cortez Sophomores Isaias Godinez Cisneros Jasmin Gil Aguilar Giareniz Avila Sanchez Bryan Sandoval Martinez Sabrina Soto Ruiz Jenae Bravo Daria Portillo Freshmen Dennise Casiano Michael Hernadez Diego Santiago (no picture) Christian Anaya Miguel Angel Arellano-Manzano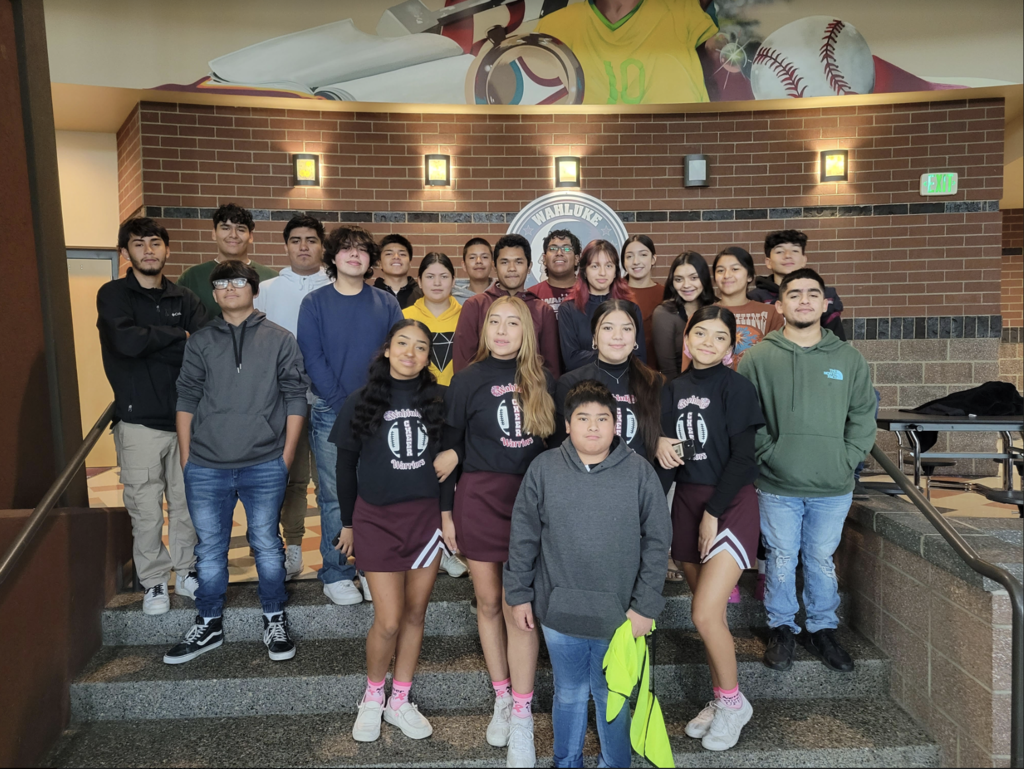 COME ONE! COME ALL! Home game tonight! Yes, it's Thursday, but the lights will be on, so come and support the football team, the cheer team, and the award-winning Wahluke Pep Band!!!!

WHS Seniors: Graduation and Class Ring Order Day is Saturday, Oct. 22nd from 2:00 p.m. – 4:00 p.m. Design your ring online at
www.jostens.com
. Call Jostens with any questions at 1-800-JOSTENS. Please bring your order form and $100 requested, but not required down payment.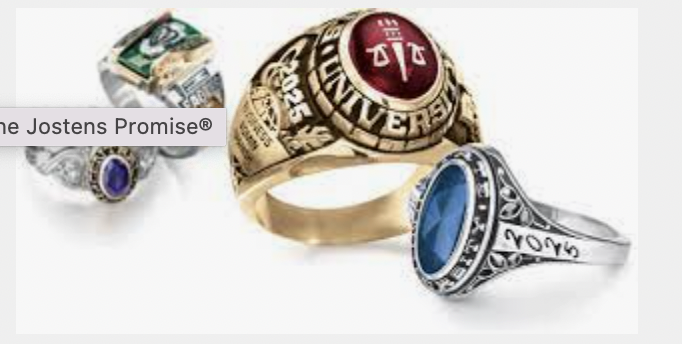 This Friday is our first intervention and enrichment day! Parent permission forms have been sent out! Please make sure you sign them and turn them back in so we can get a proper count for transportation and food services! This is a GREAT time for students to get extra teacher support and classroom time! Be HERE! We are waiting to help you!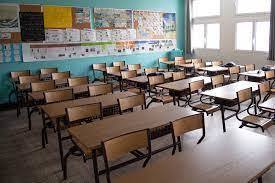 We are excited to connect 9th & 10th grade farmworker students with Mentors from similar backgrounds share their experience in high school, navigating the post-secondary systems, & their chosen pathways. Because of this opportunity, students may receive a free laptop!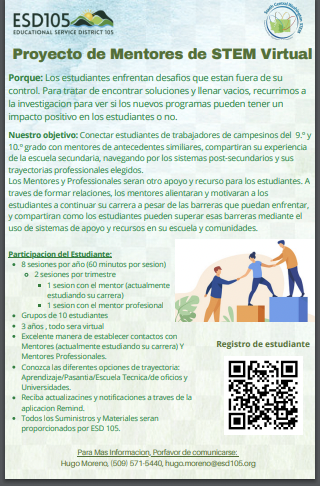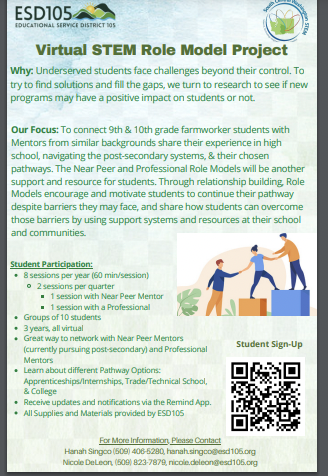 COME Celebrate SENIOR NIGHT! We will be celebrating our Student Athletes from Cross Country, Soccer and Volleyball! In addition, our Seniors will be here slinging Chicharrones De Harina!!! You don't want to miss out!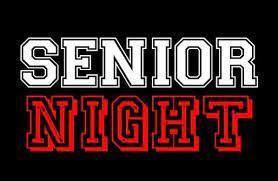 GREAT turn out at our FINANCIAL AID Senior Night! Students learned about FASFA, WASFA, Loans, and more financial information regarding COLLEGE! WAY to GO #Warriors! Get that $$$ for continuing education! If you need more info on scholarships or FASFA, please seek out a counselor.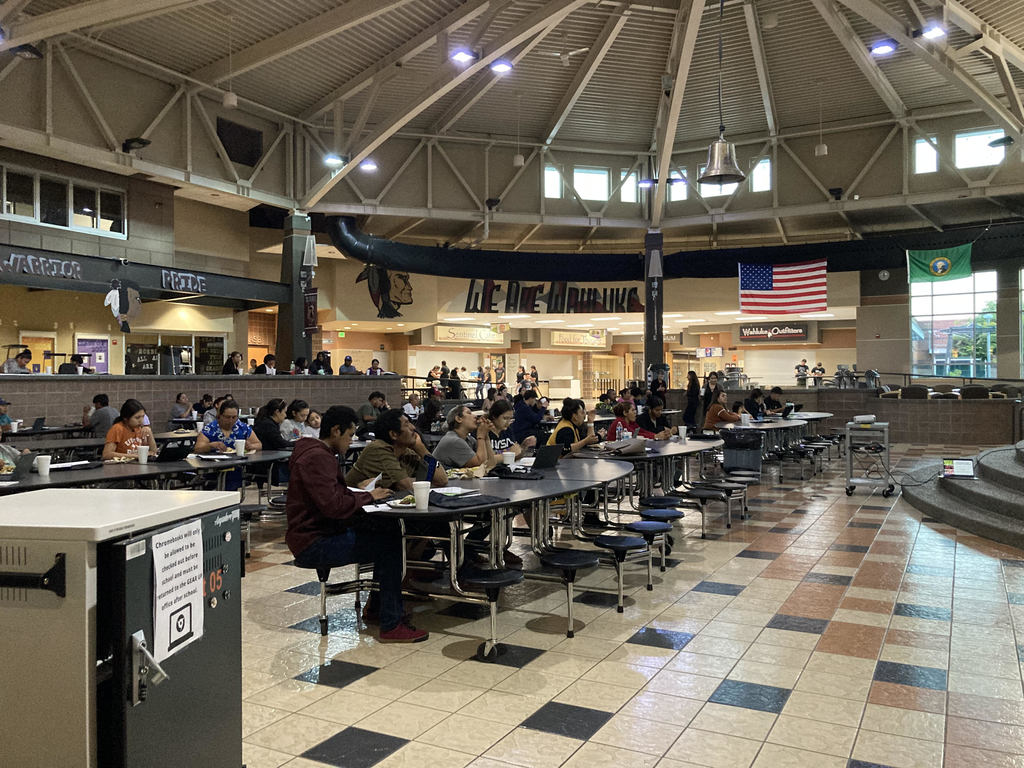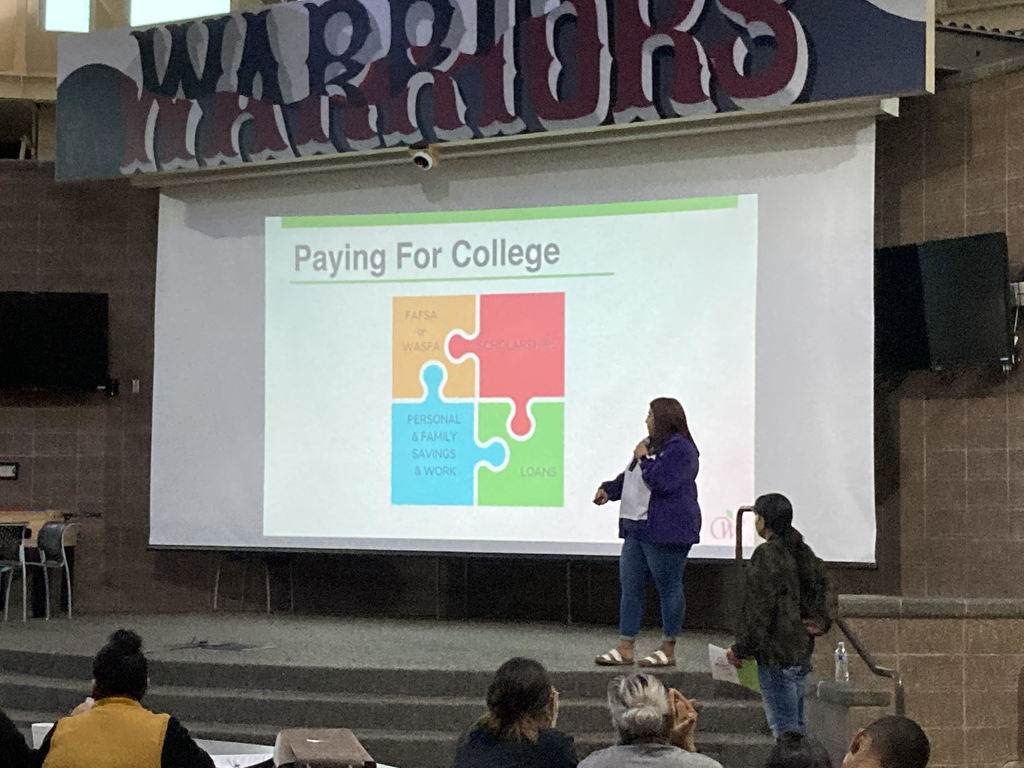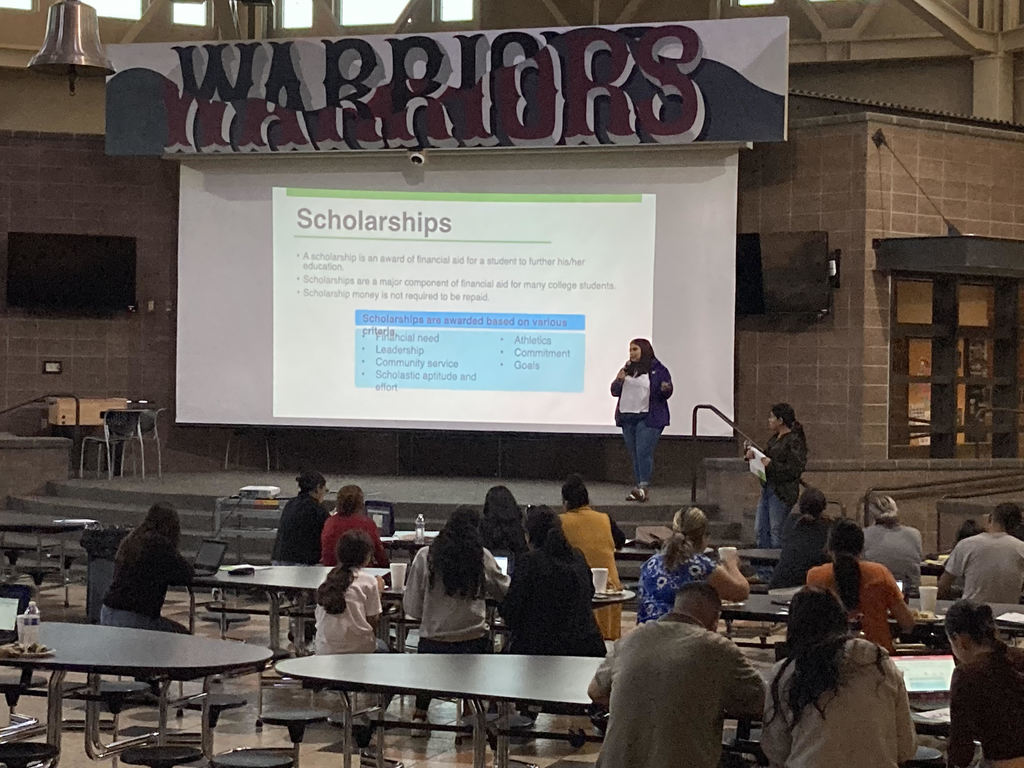 Mental Health Summit on Oct 28th for any students grades 6-9. Sessions are from 3-5 and 5-7. Students will have the opportunity to work on mindfulness, and learn about healthy ways to cope with stress. There is an opportunity for volunteers in grades 10-12 to help!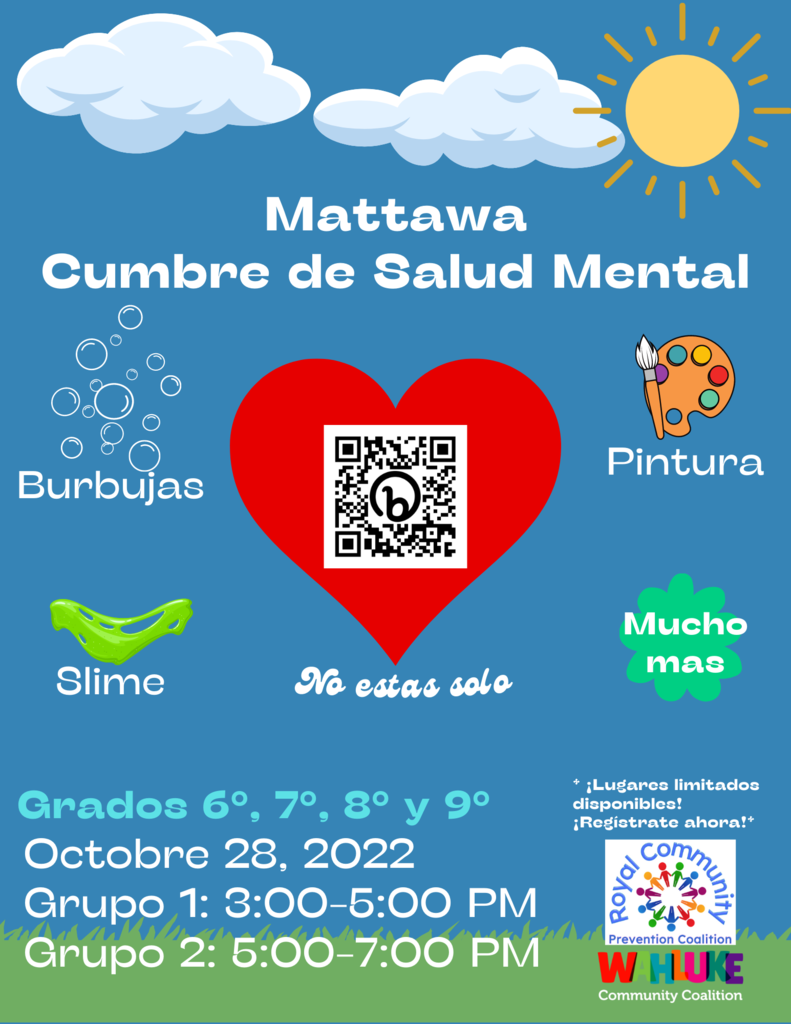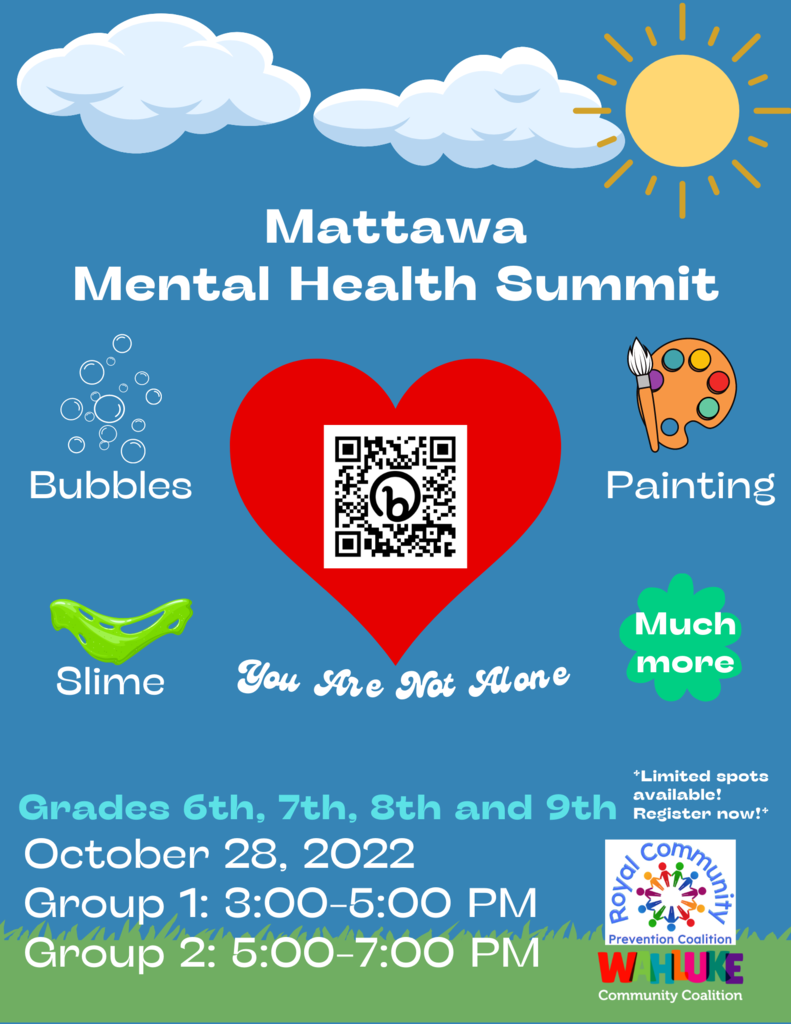 October is Bullying Prevention Month!!! Bullying can be prevented in a variety of ways... but one of those ways is to TAKE A STAND against bullying and to be UNITED! Unity day is October 19th and we ask that you wear ORANGE to stand against BULLYING!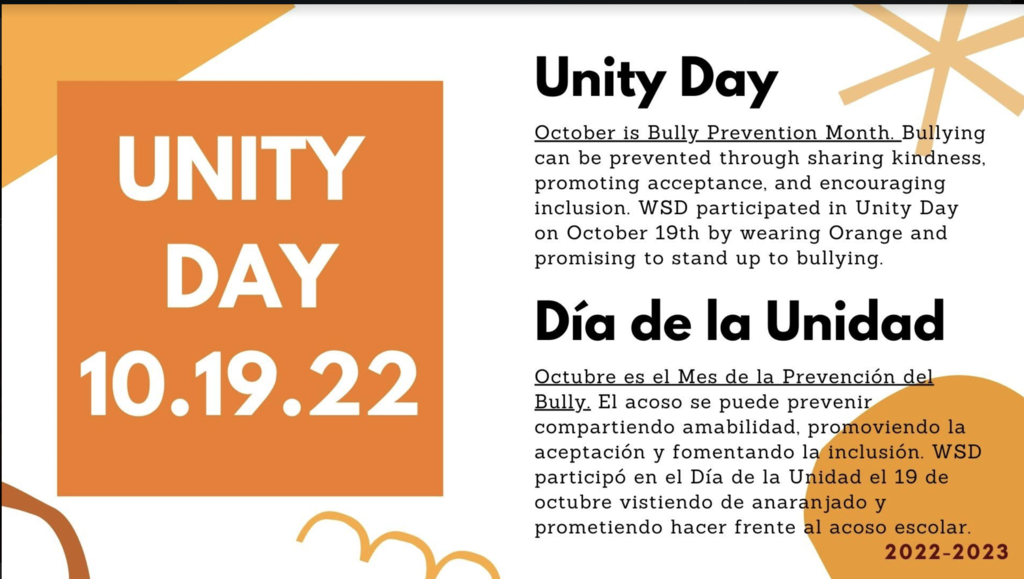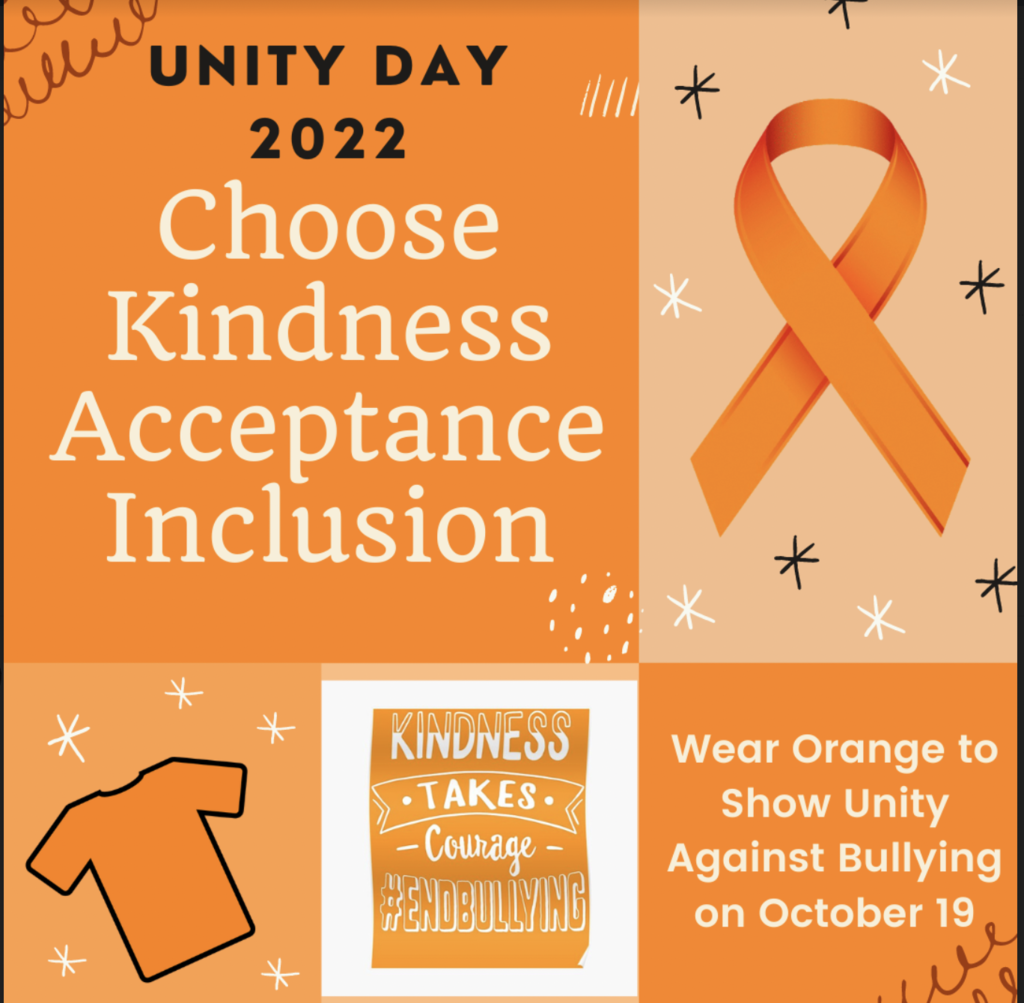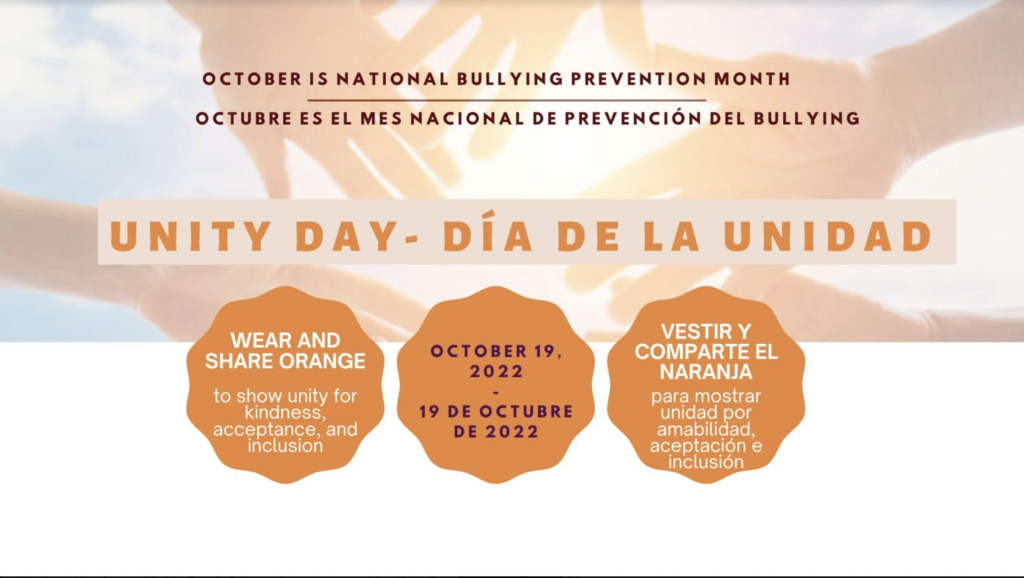 Senior Car Wash TOMORROW 1-5 @ Favelas Market. Come get your CAR or Truck washed and support the Senior Class of 2023!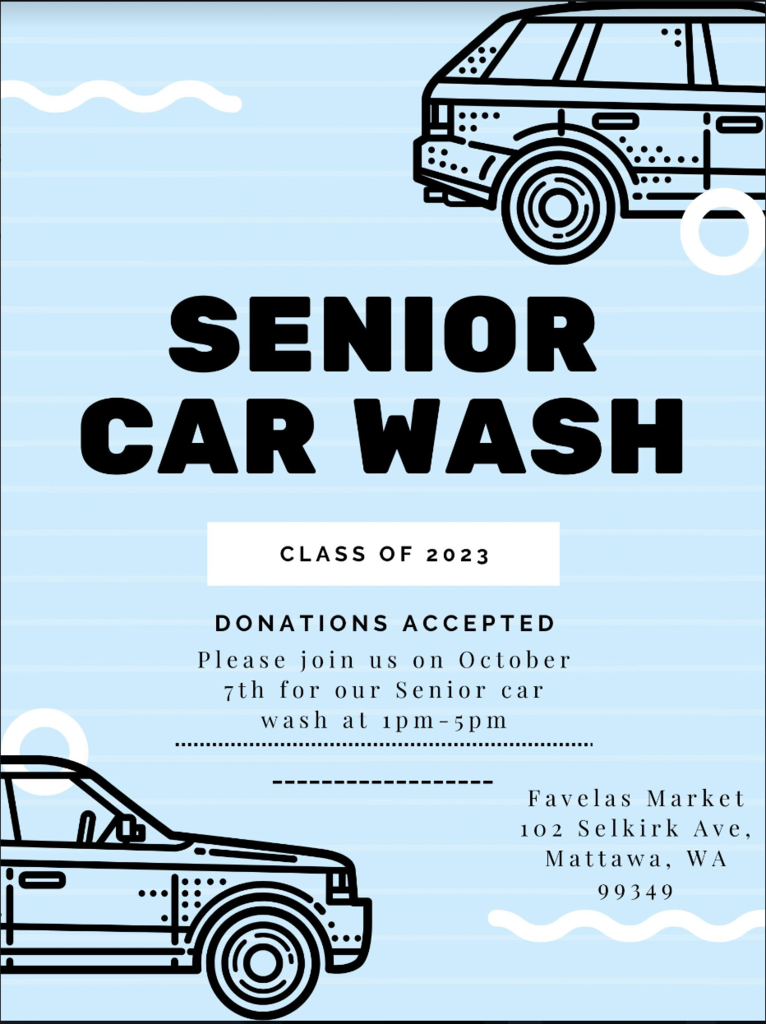 What an amazing day for Powder Puff Football! Our HoCo 2022 week is winding down! Be sure to stay after today for the E-Gaming Super Smash Brothers Competition, and tonight for our Lady Warrior VolleyBall. Tomorrow is Black and White day, Senior Car Wash @ Favelas, and FOOTBALL!