CALL FOR BIDS FOR DAIRY VENDOR
Wahluke School District No. 73 is requesting proposals for the Dairy Bid for the 2021-2022 school year. Qualified bidders may obtain bid documents by contacting the Child Nutrition Director at (509) 932-4565 extension 3020 or email jnorton@wahluke.net. As well as viewing them using the link below or the link here: https://5il.co/w063.
Sealed bids are due no later than 3 pm on August 10, 2021. Please address sealed bids to:
Wahluke School District No. 73

RFP FOR DAIRY BID

Attn: Business Office

PO Box 907 Mattawa, WA 99349

CONVOCATORIA DE OFERTAS PARA VENDEDOR DE LÁCTEOS
El Distrito Escolar de Wahluke No. 73 está solicitando propuestas para la Licitación de Lácteos para el año escolar 2021-2022. Los postores calificados pueden obtener los documentos de licitación comunicándose con el Director de Nutrición Infantil al (509) 932-4565 extensión 3020 o enviando un correo electrónico a jnorton@wahluke.net. Además de verlos utilizando el enlace a continuación o el enlace aquí: https://5il.co/w062
Las ofertas selladas vencen a más tardar a las 3 pm del 10 de agosto de 2021. Dirija las ofertas selladas a:
Wahluke School District No. 73

RFP FOR DAIRY BID

Attn: Business Office

PO Box 907 Mattawa, WA 99349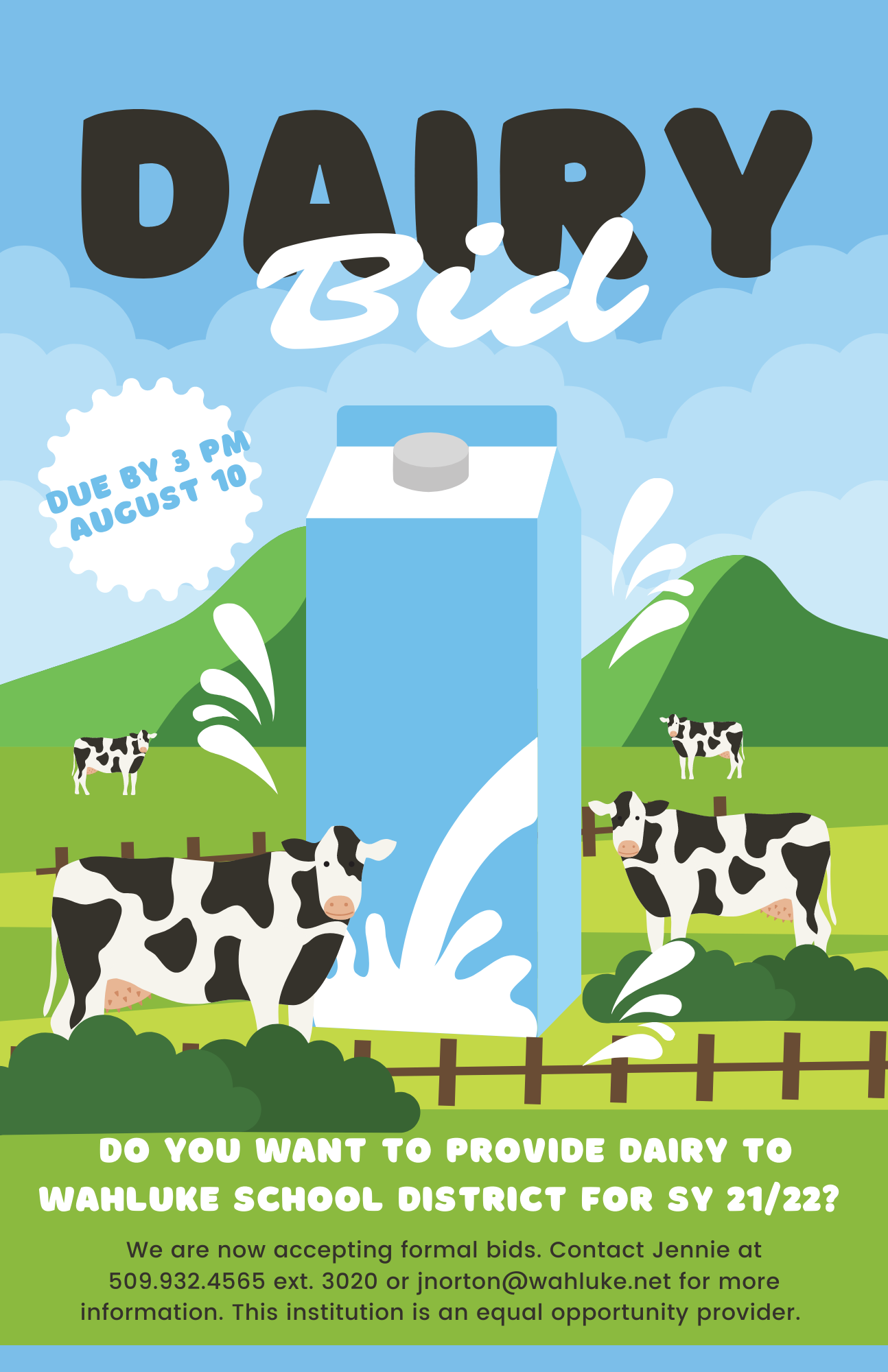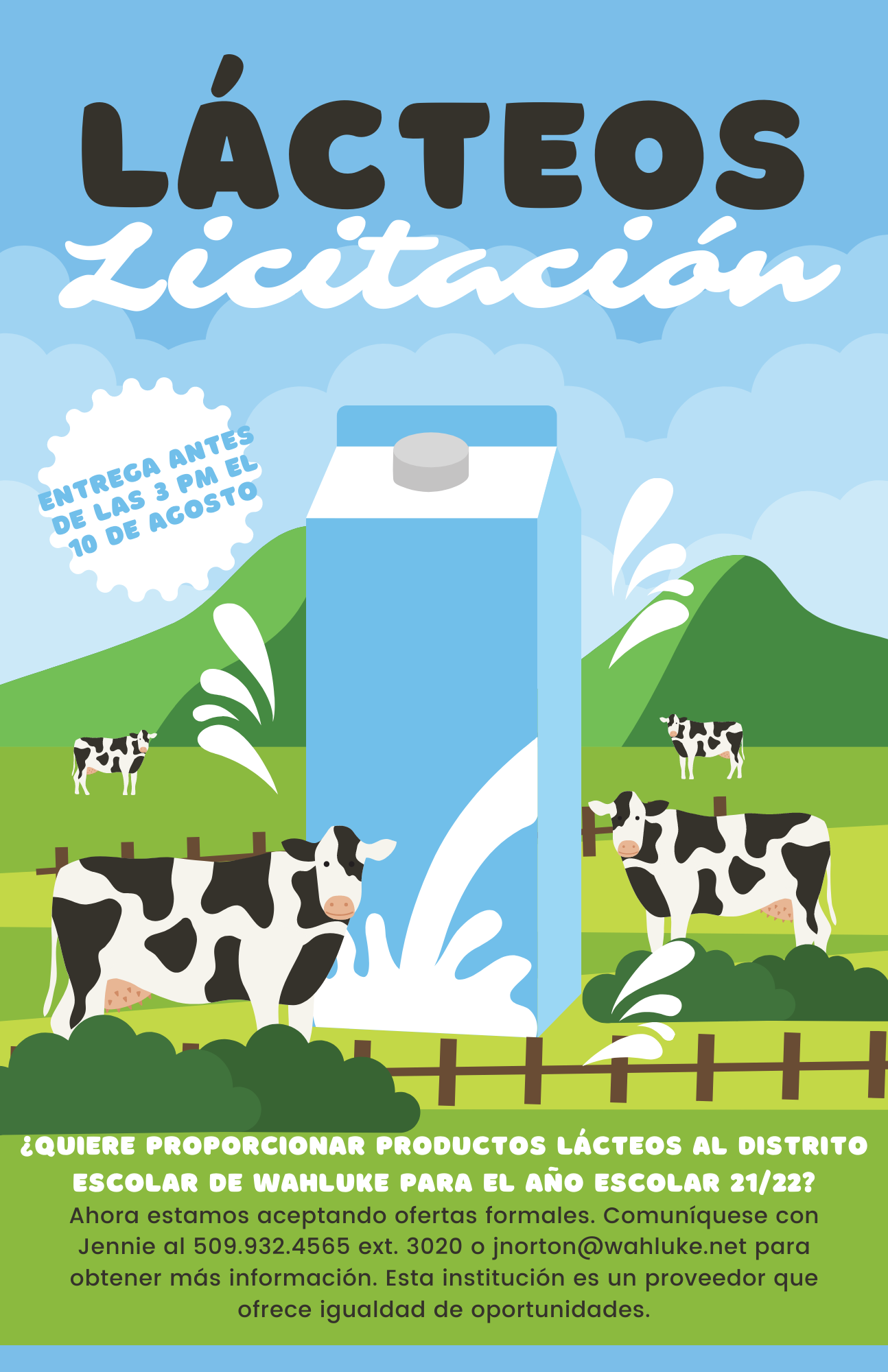 Free Meals for Children 0-21
Comidas Gratis para Todos los Niños
Meals are available for ALL children from infants to age 18 (age 21 if disabled).

Meal packs will include five days of meals.

Children do not need to be enrolled in the Wahluke School District.

Parents, caretakers, and guardians may pick up meals for children.

No student ID cards or numbers are required.

If you need special dietary accommodations, please contact our WSD Child Nutrition Director Jennie by email.
Las comidas están disponibles para TODOS los niños, desde bebés hasta los 18 años (21 años si están discapacitados).

Los paquetes de comidas incluirán cinco días de comidas..

Los niños no necesitan estar inscritos en el Distrito Escolar de Wahluke.

Los padres, cuidadores y tutores pueden recoger las comidas para los niños.

No se requieren tarjetas de identificación o números de estudiante.

Si necesita adaptaciones dietéticas especiales, comuníquese con Jennie nuestra directora de nutrición infantil de WSD por correo electrónico.