HEY SENIORS!!!! HAPPY GRADUATION WEEK! Happy LAST DAY of CLASS! It is also the deadline to have your community service hours complete and uploaded to Xello AND to get your baby pictures to
slopez@wahluke.net
. Senior Grades will be posted by the end of the day.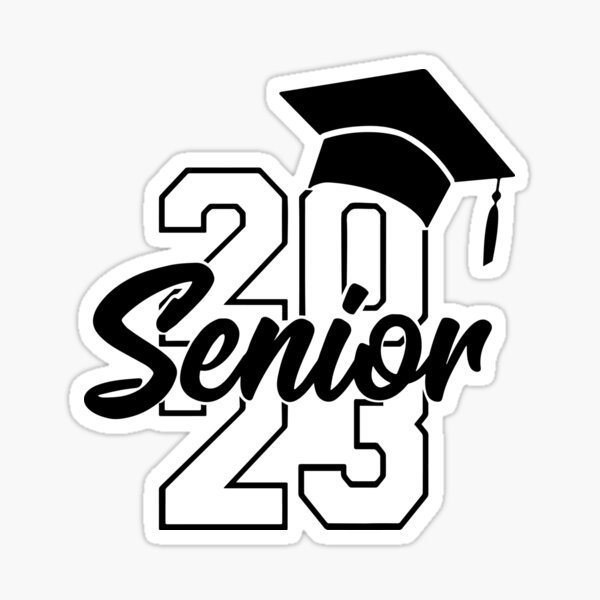 REMINDER: Monday, May 29th, will be a No School Day in honor of Memorial Day, and Tuesday, May 30th will be a Regular Start Day! _________________ RECORDATORIO: ¡El lunes 29 de mayo será un día sin clases en honor al Día de los Caídos y el martes 30 de mayo será un día de inicio regular!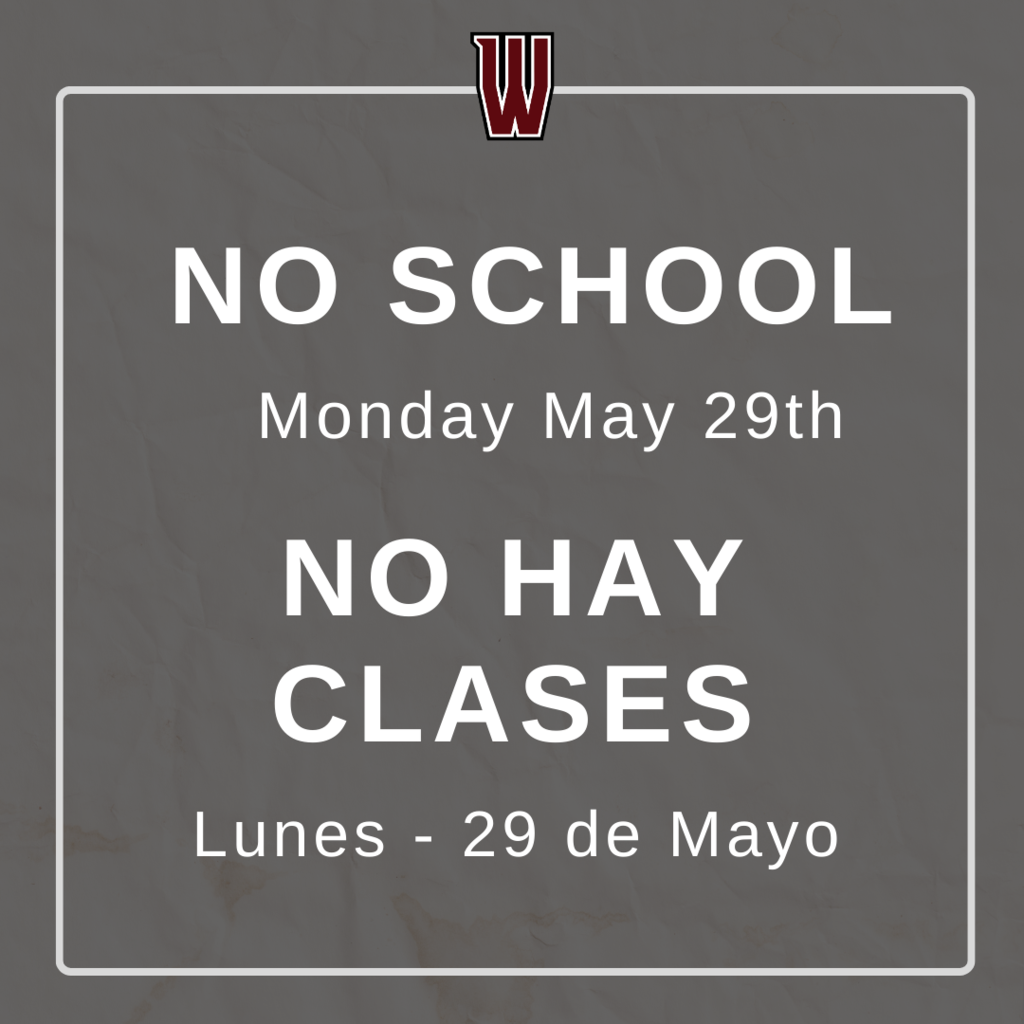 BREAKFAST WITH THE FIRE DISTRICT #8: Please join our local Fire Department for their Breakfast fundraiser to help community members in need. This event will take place from 7 AM - 11 AM on Saturday, May 27th | At Station #2 (Desert Aire). __________________ DESAYUNO CON EL DISTRITO DE BOMBEROS #8: Únase a nuestro Departamento de Bomberos local para su desayuno de recaudación de fondos para ayudar a los miembros de la comunidad que lo necesitan. Este evento tendrá lugar de 7 am a 11 am el sábado 27 de mayo | En la Estación #2 (Desierto Aire).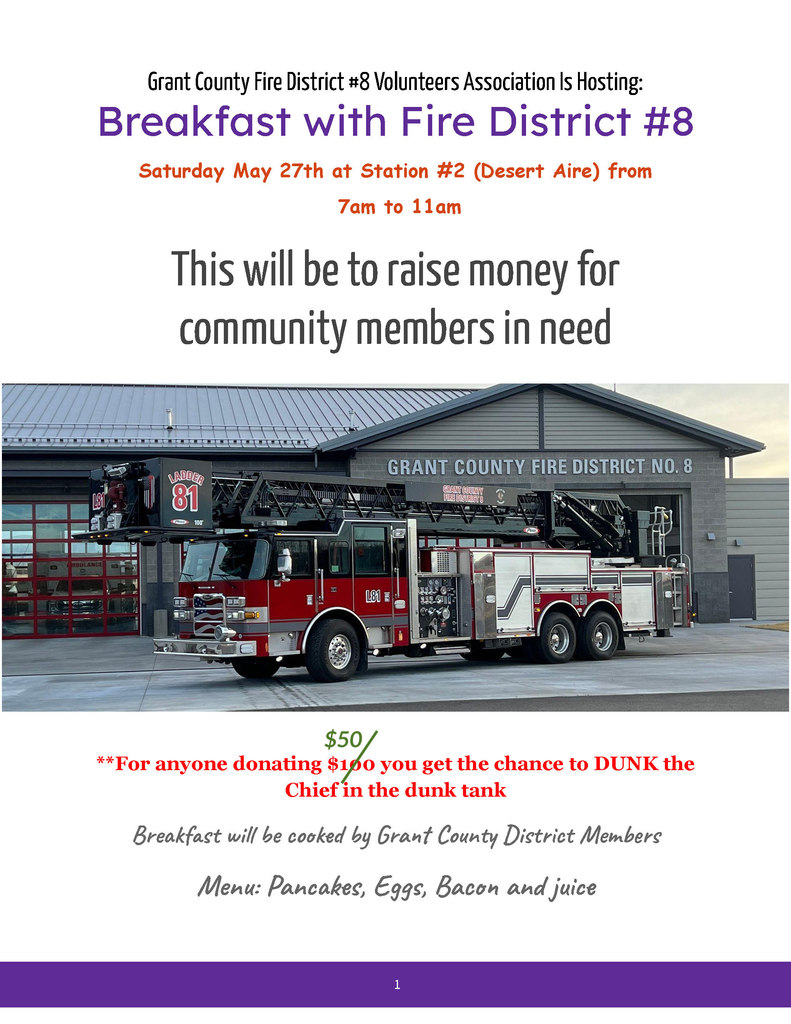 FINAL day to turn in your community service hours is TUESDAY MAY 30. You must have 20 hours complete, uploaded to xello, and signed to PARTICIPATE IN GRADUATION. Jones is offering hours Saturday, Sunday and Monday. You need to sign up in lab 1 no later than 2:45 pm TODAY.

Seniors!!! Are you ready for your awards night? WE SURE ARE! See you at 5:00pm for the Kickoff event for Graduation 2023! 🎓🎉🙌🏻🎊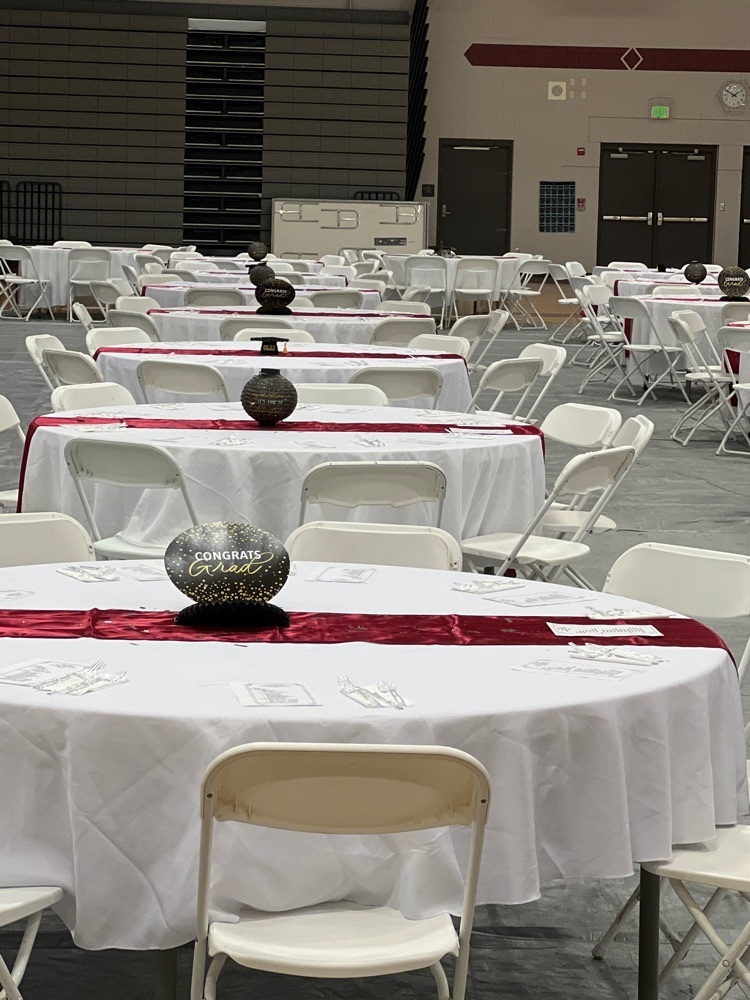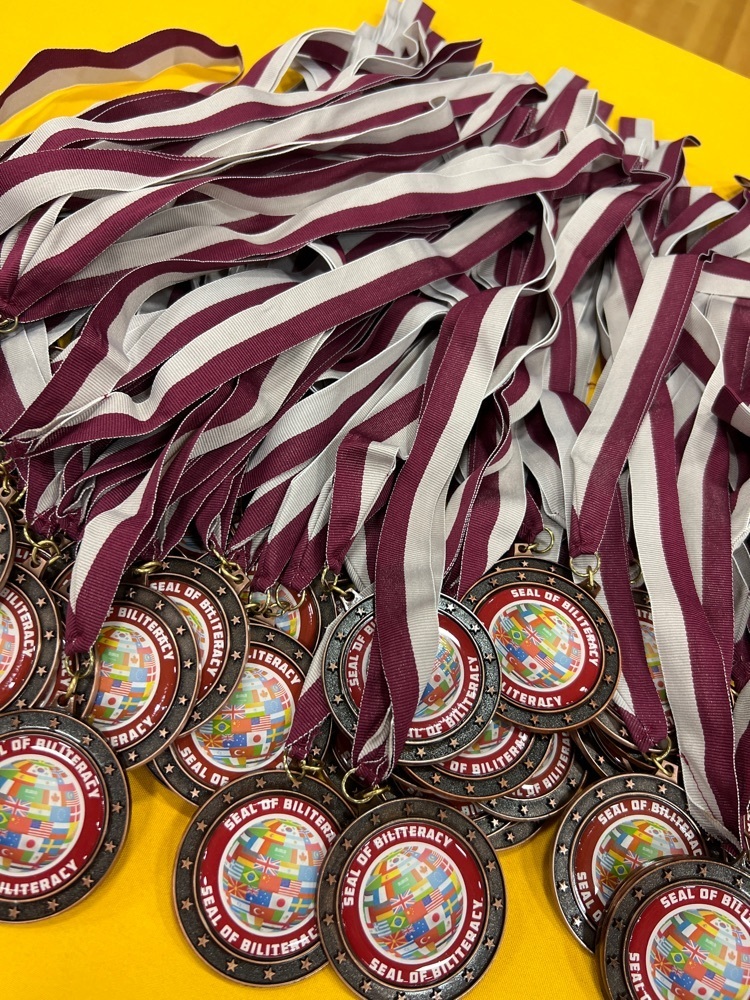 Hey warriors!😃 Who's ready for our 3rd session of "Family Prevention Night"? We will be Discussing the topic of "Hidden In Plain Sight" May 24th from 5-7pm at Wahluke Jr. High. We cannot wait to see you and answer some questions you might have. We will also be providing pozole and child care. Friendly reminder: "Hidden In Plain Sight" is only for 21+. ¡Hola, Guerreros! 😃 ¿Quién está listo para nuestra tercera sesión de "Noche de Prevención Familiar"? Discutiremos el tema de "Oculto A Plena Vista" el 24 de mayo de 5 a 7 p.m. en Wahluke Jr. High.No podemos esperar a verlos y responder a algunas preguntas que puedas tener. También proporcionaremos pozole y cuidado de niños. Recordatorio: "Oculto A Plena Vista" es solo para mayores de 21 años.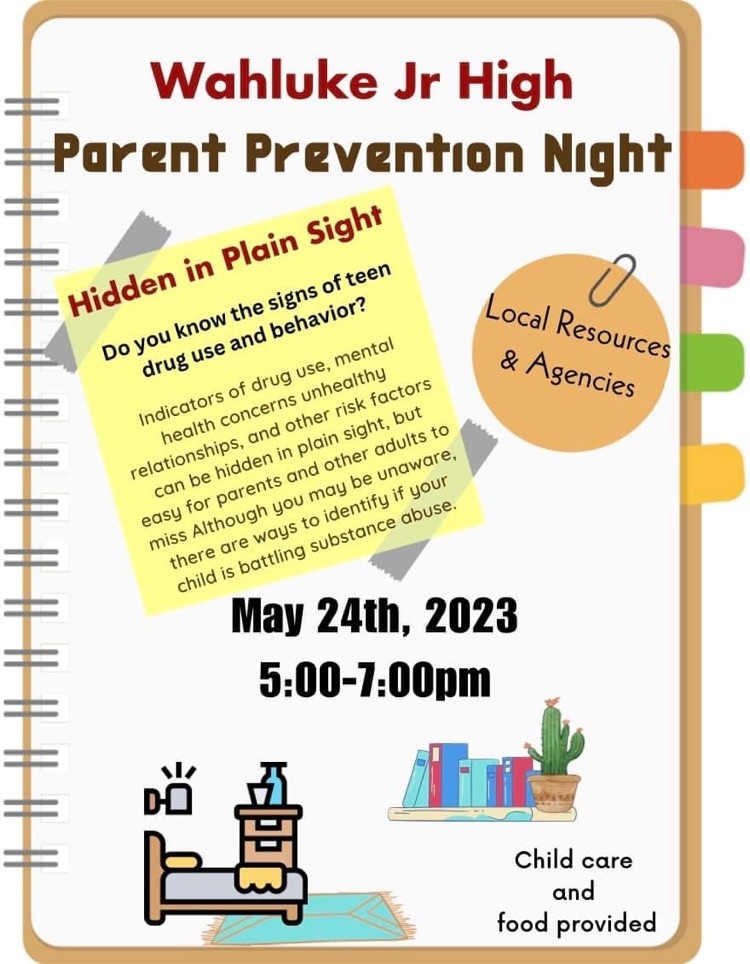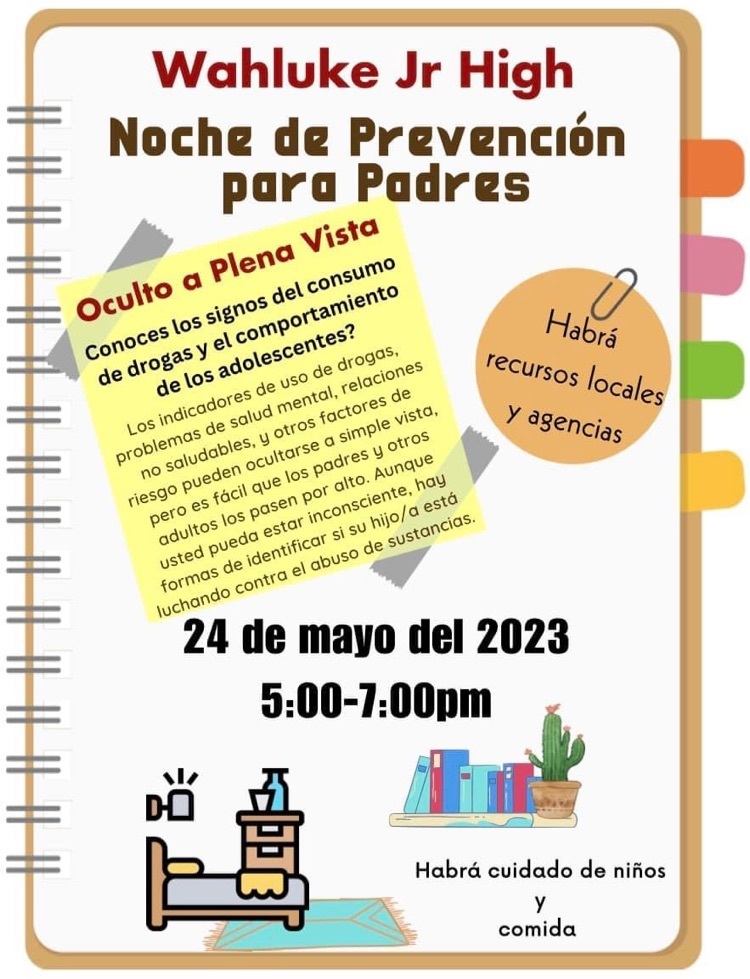 Students have been able to see the current life cycles of the Chinook Salmon in their school buildings, and TODAY (May 23rd), You are all invited to help release the salmon into the Columbia River, so they can carry out the rest of their life cycle and migrate to the ocean. Salmon Release Party, May 23rd @ 4:00 PM @ the Desert Aire Boat Launch & Park. All Wahluke students and family members are welcome to join the fun! __________ Los estudiantes han podido ver los ciclos de vida actuales del salmón Chinook en los edificios de sus escuelas, y HOY (23 de mayo), todos ustedes están invitados a ayudar a liberar el salmón en el río Columbia, para que puedan llevar a cabo el resto de su vida. ciclo y migrar al océano. Fiesta de liberación de salmón, 23 de mayo a las 4:00 p. m. en el lanzamiento de barco y parque del Desert Aire. ¡Todos los estudiantes y familiares de Wahluke son bienvenidos a unirse a la diversión!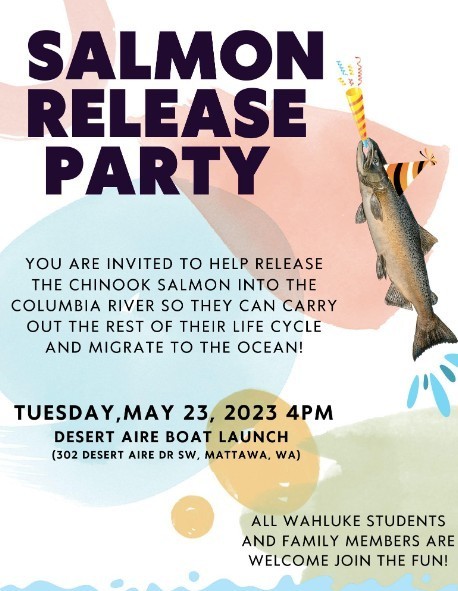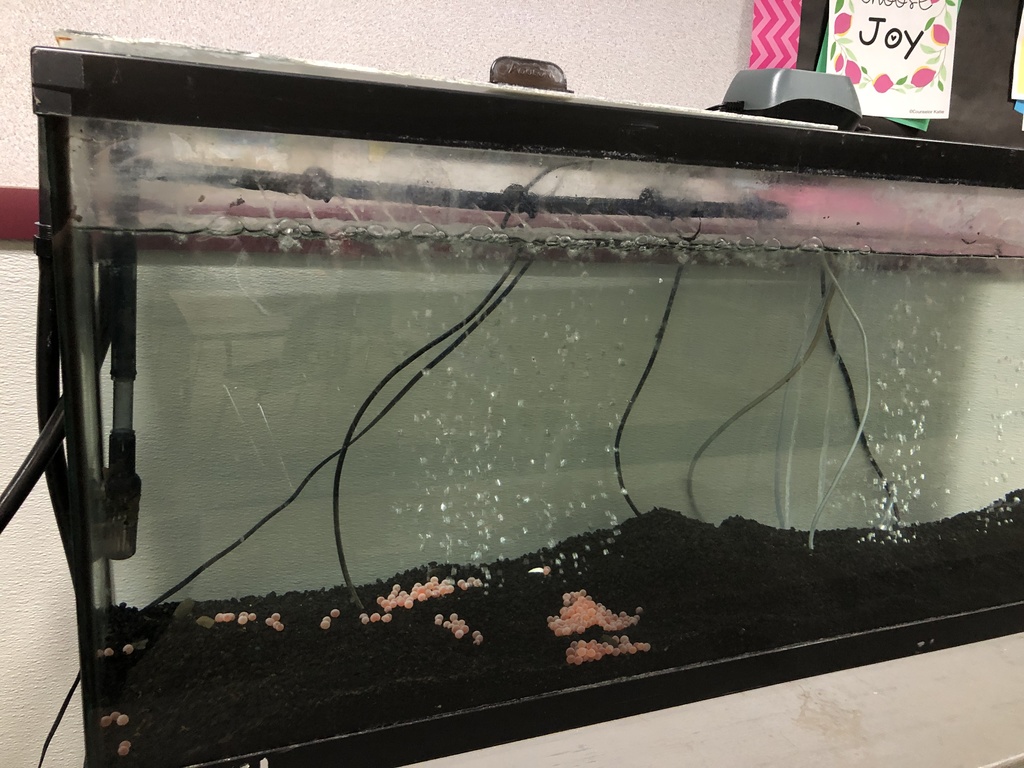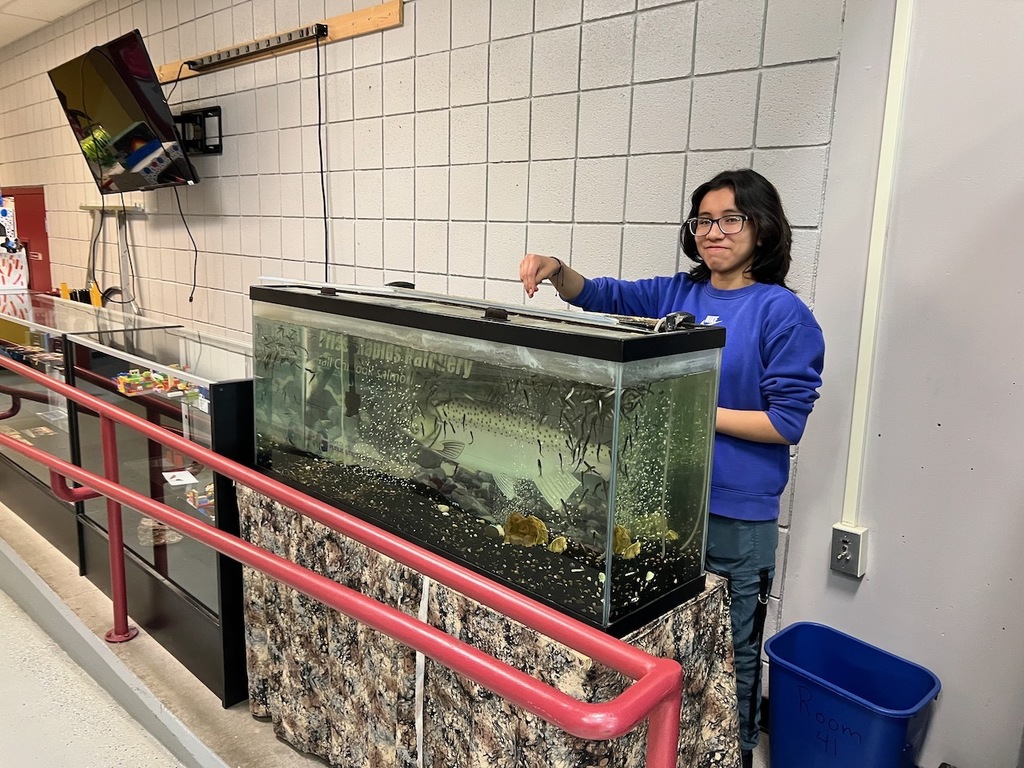 Dear Parents/Guardians Please read the important update regarding the school bus transportation: School Bus Route 12 will be cancelled for the entire day, (morning and after noon). For Monday, May 22, 2023. The cancellation of Route 12 is due to unforeseen circumstances beyond our control. We understand the inconvenience this may cause and apologize for the short notice. However, we are taking immediate action to mitigate the impact and ensure the safety and well-being of our students. Please make alternative arrangements for transportation on Monday, May 22, 2023, as the school bus assigned to Route 12 will not be operating.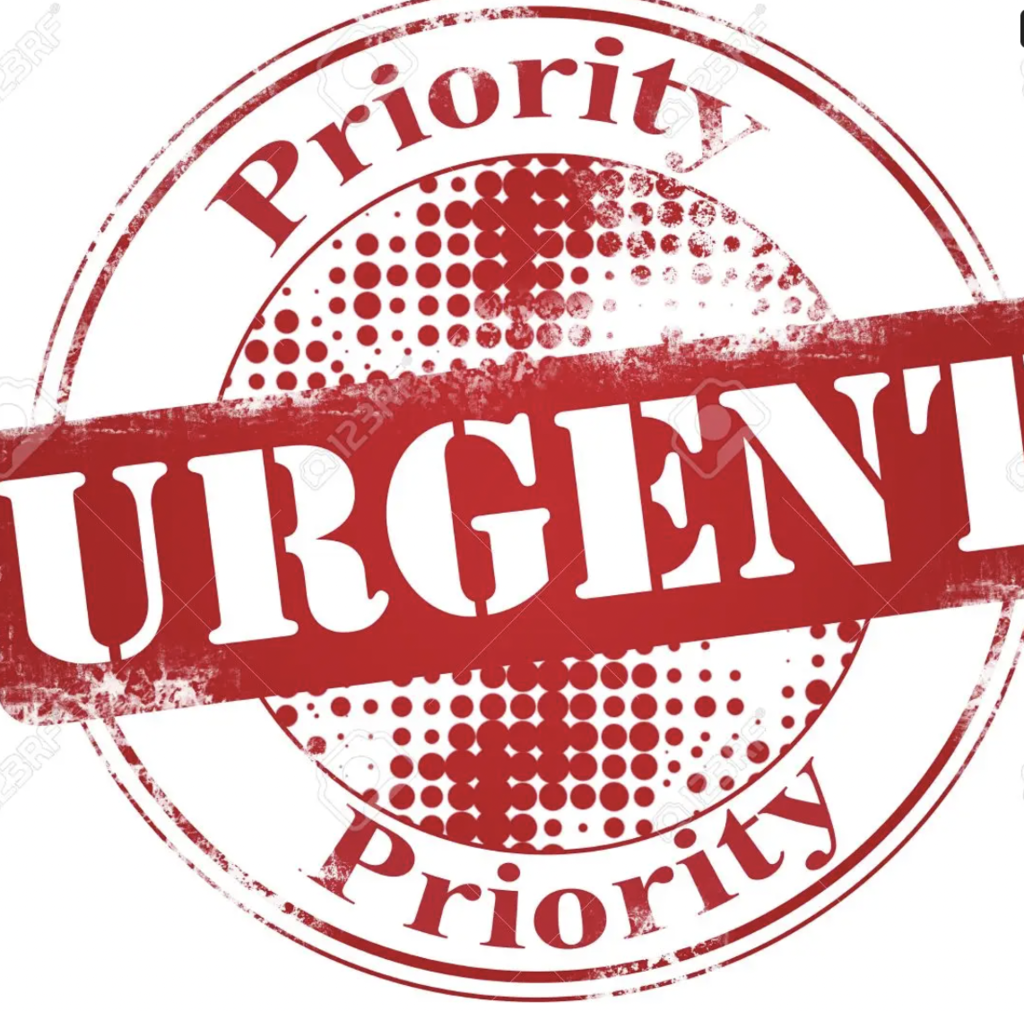 TRANSPORTATION ANNOUNCEMENT: School Bus Route 12 will be cancelled for the entire day for Monday, May 22, 2023. 🚌🚌🚌🚌 ANUNCIO DE TRANSPORTE: La ruta del autobús escolar 12 se cancelará durante todo el lunes 22 de mayo de 2023.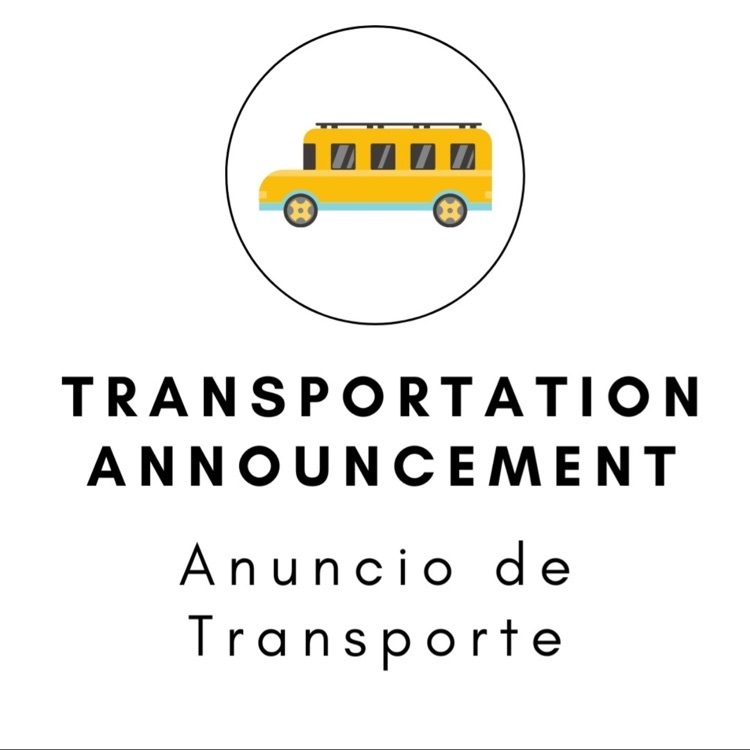 The Mattawa Elementary PTO is having a movie night Friday, Ma 19th. Dinner will start at 5:00 PM, and the Movie will start at 5:30 PM. Come and support! 🍿🎥🍿🎥🍿🎥🍿🎥 El PTO de Mattawa Elementary tendrá una noche de cine el viernes 19 de mayo. La cena comenzará a las 5:00 p. m. y la película comenzará a las 5:30 p. m. ¡Ven y apoya!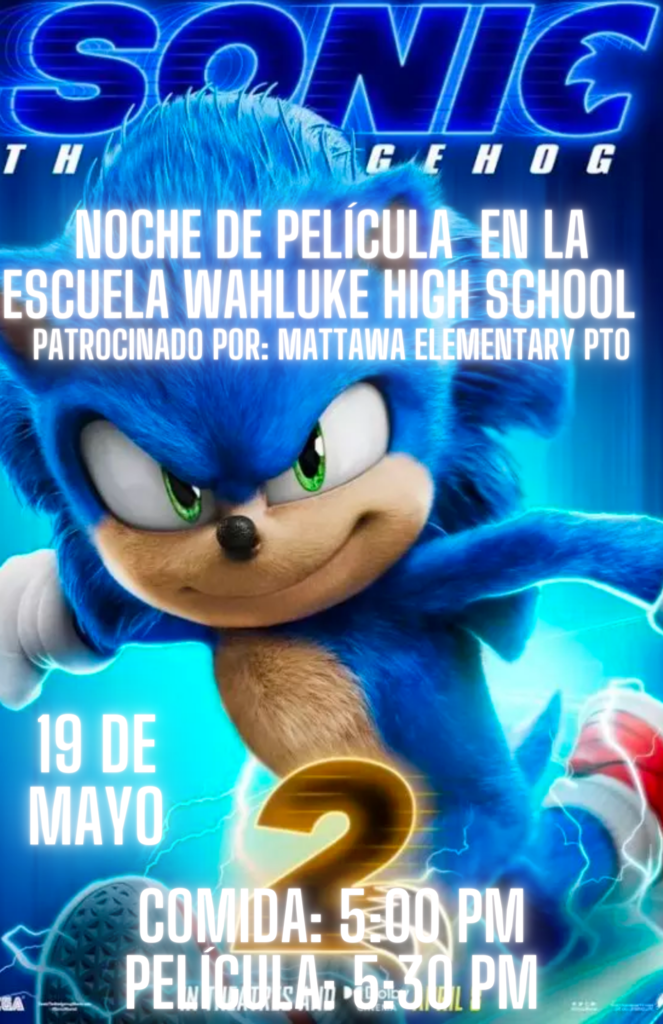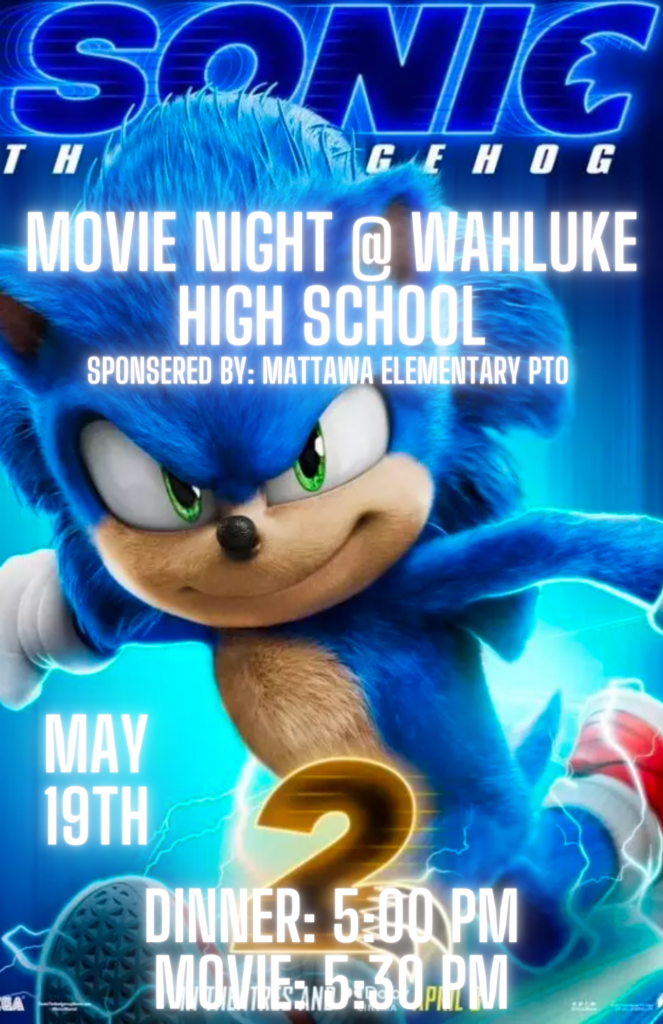 WSD will be hosting a Family Fun Night Event on June 8th from 5:30-7:30 PM at the WHS Football field, highlighting culture and talent in our district and community.  We are asking our community and business to participate by hosting a booth. This can be an activity and or informational booth as well as vendors. We are also seeking talent to participate! It can be dancing, singing, playing an instrument, or any other talent. If you're interested in participating, please send us a message or call our Administration Office at (509)932-4565 We hope that you can participate and attend! Thank you so much for your consideration. 🌎🌎🌎🌎🌎🌎🌎 WSD organizará un evento de noche de diversión familiar el 8 de junio de 5:30 a 7:30 p. m. en el campo de fútbol de WHS, destacando la cultura y el talento en nuestro distrito y comunidad. Estamos pidiendo a nuestra comunidad y negocios que participen organizando un stand. Esto puede ser una actividad o un stand informativo, así como también vendedores. ¡También estamos buscando talento para participar! Puede ser bailar, cantar, tocar un instrumento o cualquier otro talento. Si está interesado en participar, envíenos un mensaje o llame a nuestra Oficina de Administración al (509) 932-4565 ¡Esperamos que puedas participar y asistir! Muchas gracias por su consideración.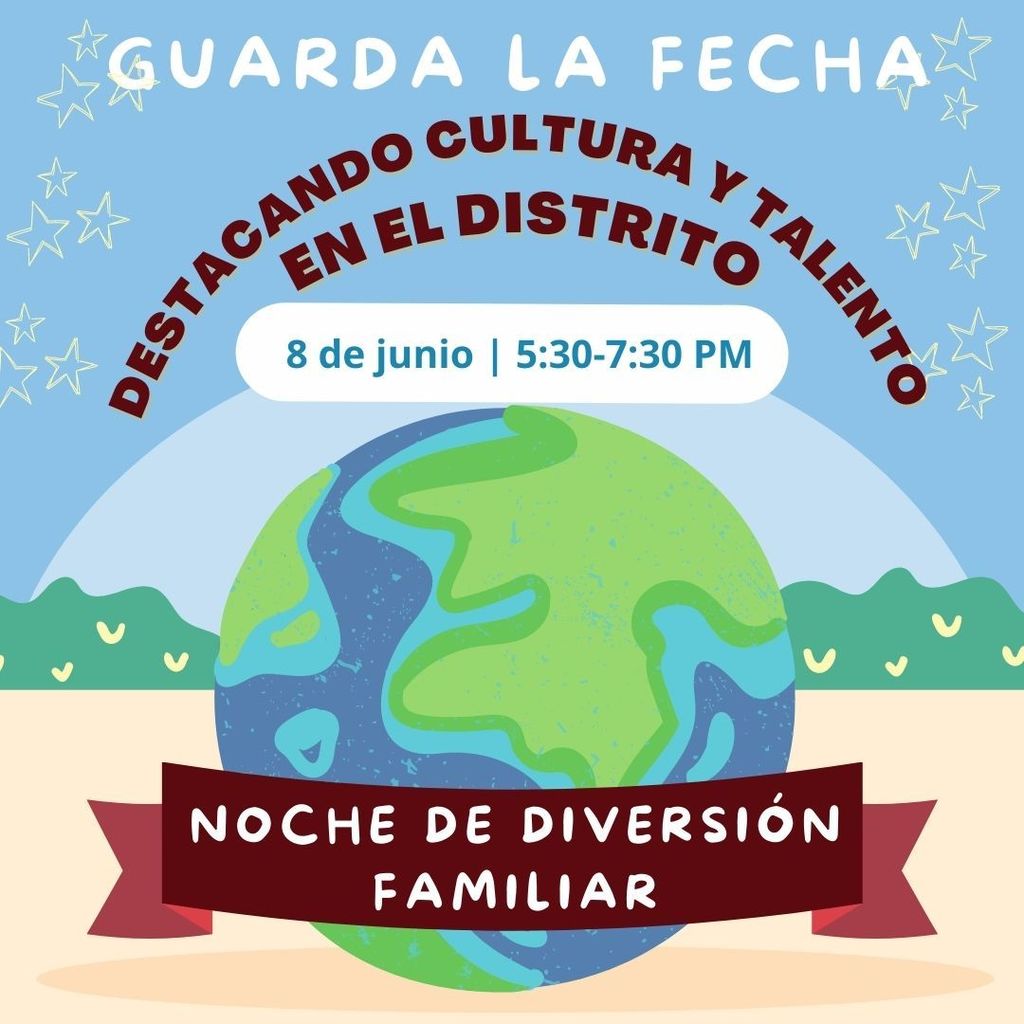 REMINDER: Friday, May 19th is a Warrior Academy Day. -------- RECORDATORIO: El viernes 19 de mayo es el Día de la Academia de Guerreros.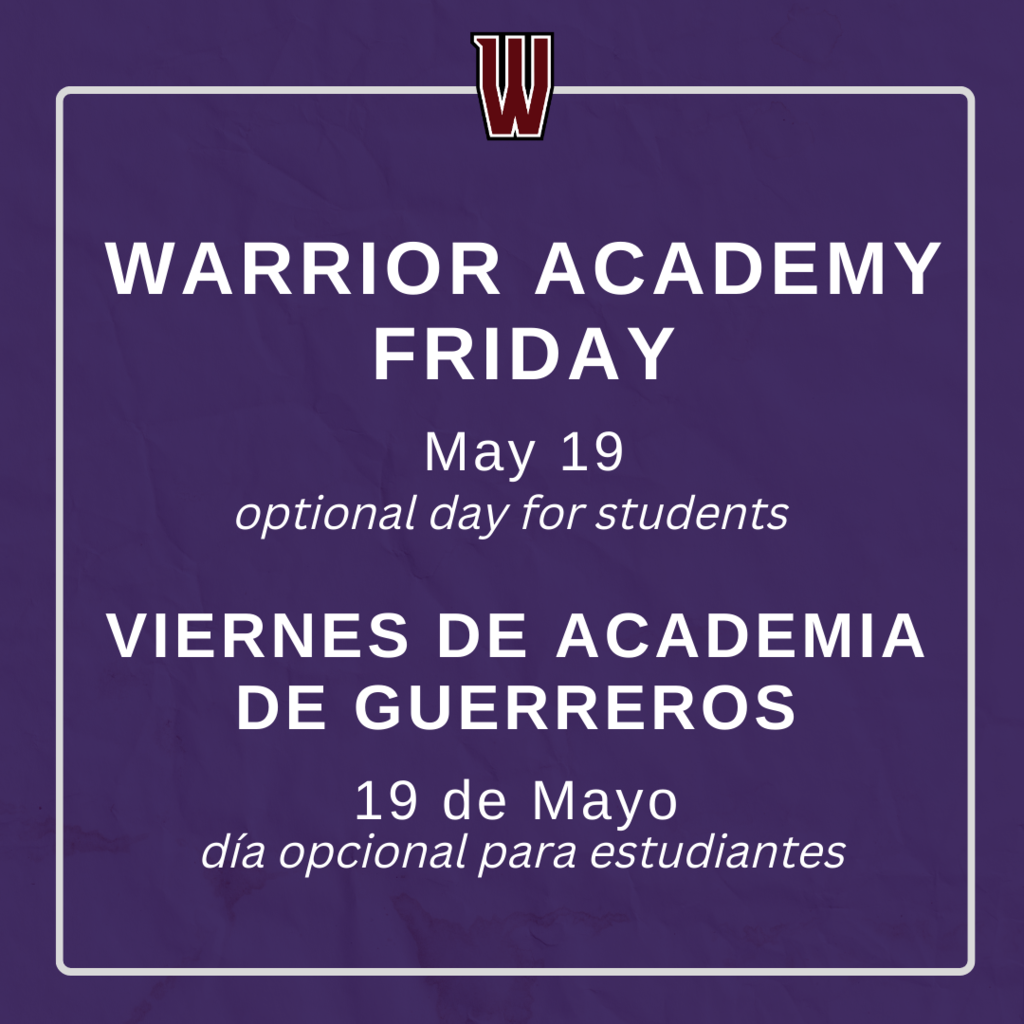 SENIORS and PARENTS: We have 37 seniors who reserved for the senior awards night on May 24th. If you can please remind seniors to come RSVP to Mrs. Contreras as soon as possible if they are planning to attend. The invitation is for the Senior, and two adult family members. Dinner will be provided but only if you RSVP (reserve) your spot. Time is running out and you must RSVP to MRS. CONTRERAS by TOMORROW.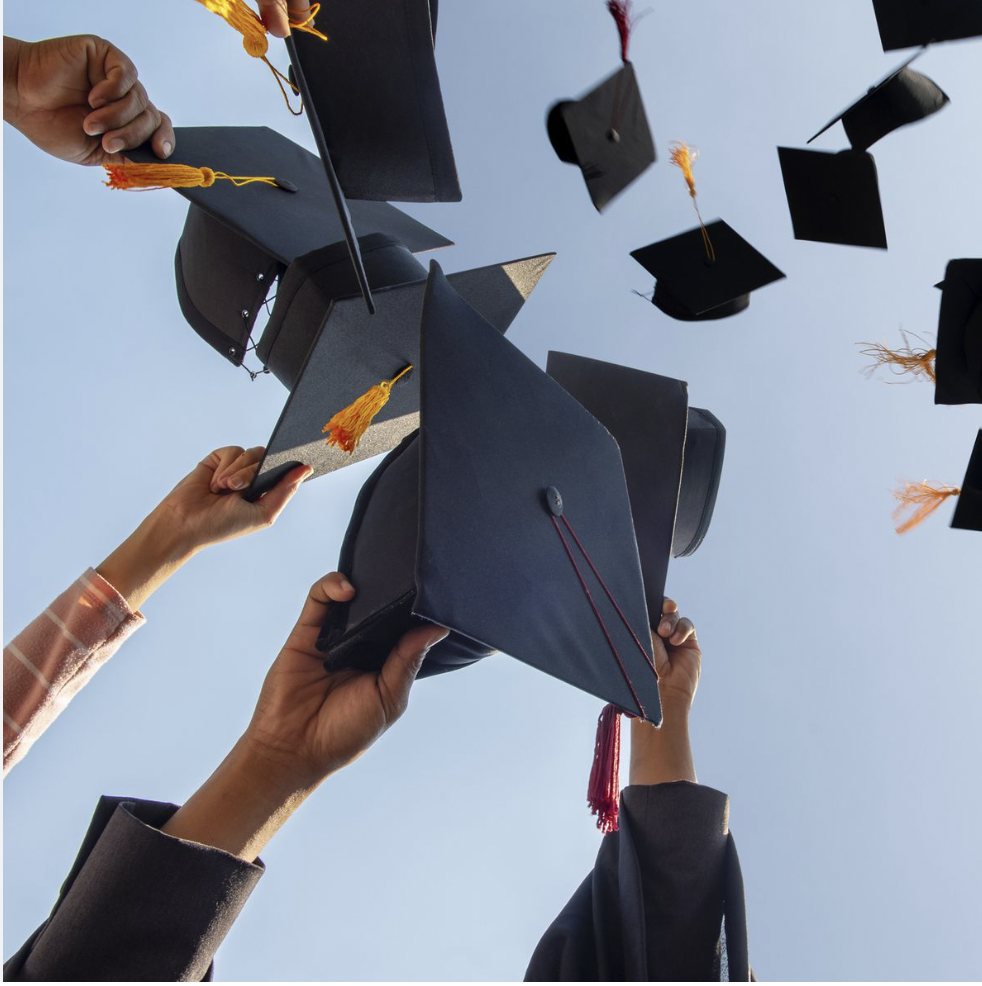 We have a LOT of seniors who do not have their community hours met. However, there is opportunity for community hours! For you Seniors that STILL need to finish up your Community hours... THIS IS FOR YOU. Tuesday-Thursday this week from 4:00-8:00 there will be opportunities for garbage clean up, moving wood, and yard work. I will give 5 hours each day. (Must have transportation). Sunday there will be community service opportunities for 5+ hours as well. (Must have transportation). Friday May 26th there will be an opportunity for 5 hours of community service in Desert Aire after school. (must have transportation). Please See Miss Jones in lab 1 to get signed up. There is NO reason any seniors should not have their community hours. I am offering 20 in the next two weeks. Please remember, I can always find you community hours, but YOU have to take the step to complete them.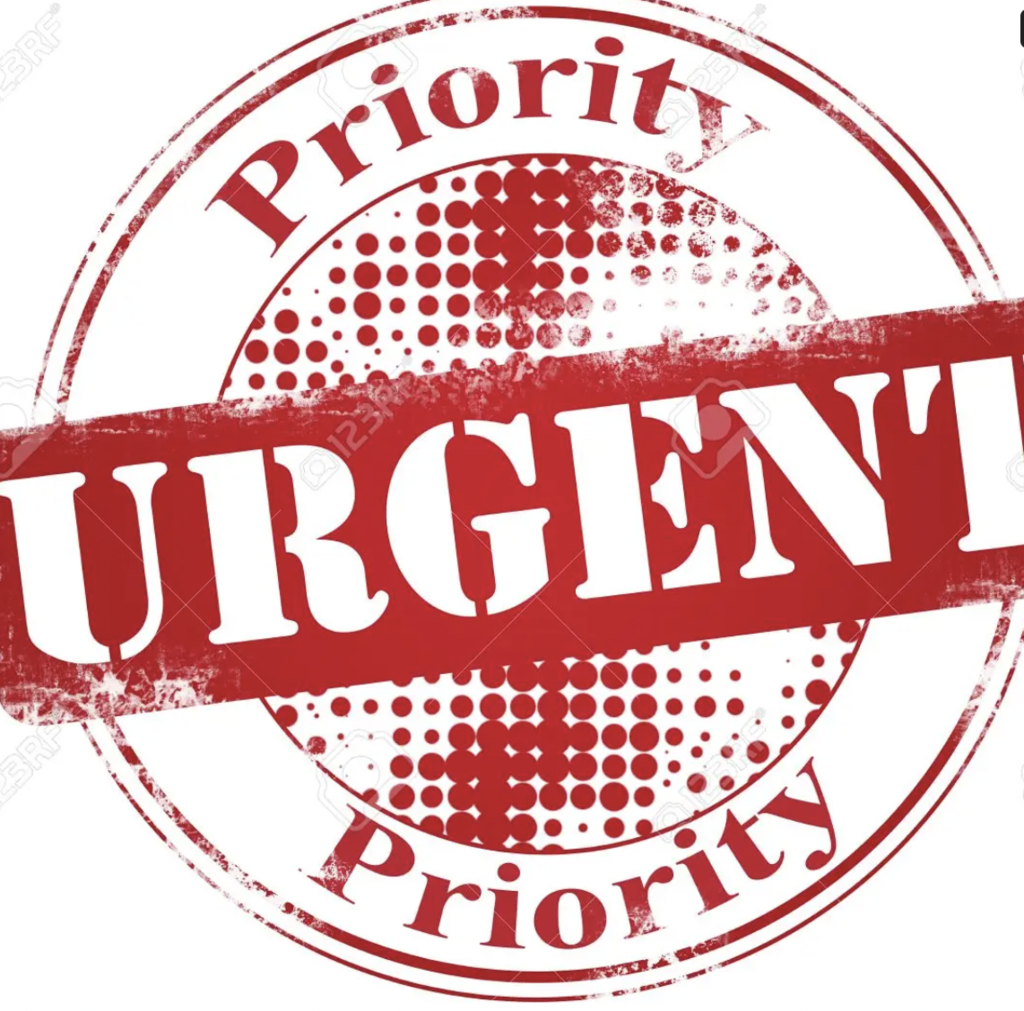 It's no secret, we have the very best of the best office staff around!!!! I dare you to try to prove me wrong. Thank you ladies and gentlemen for the amazing Teacher Appreciation Week you blessed us with. Thank you students and staff for celebrating us. We are so thankful. ❤️❤️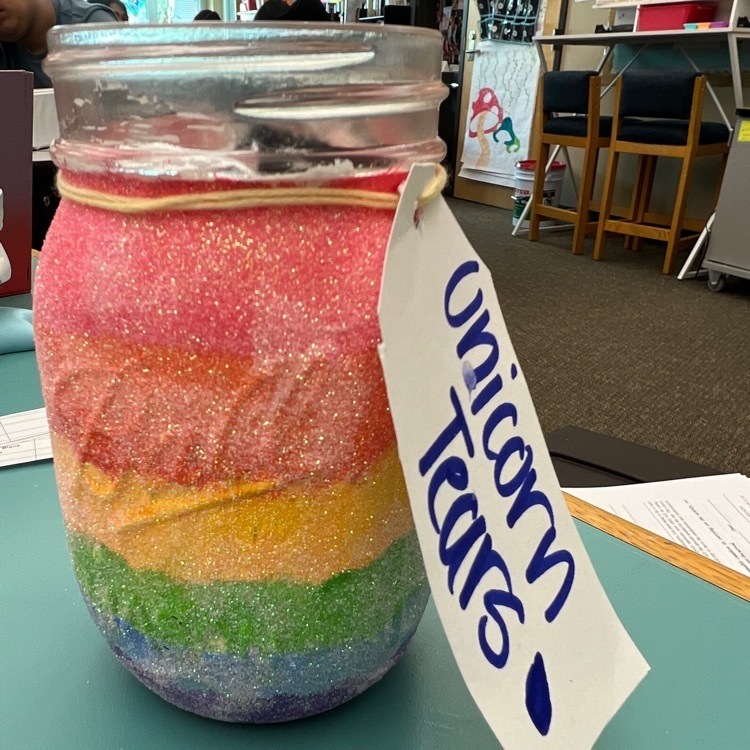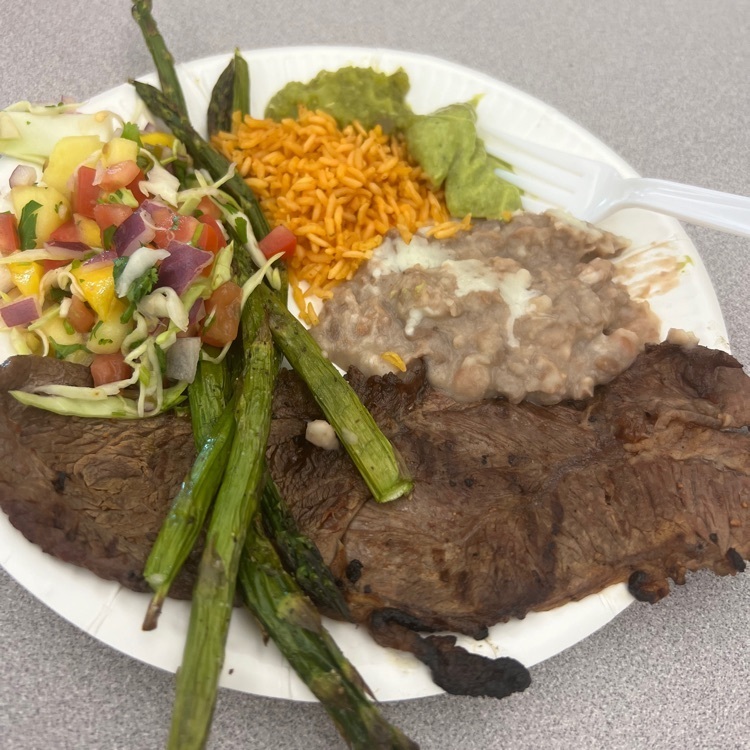 Reminder: Early Release on Friday, May 12th. Recordatorio: Salida Temprana el viernes 12 de mayo.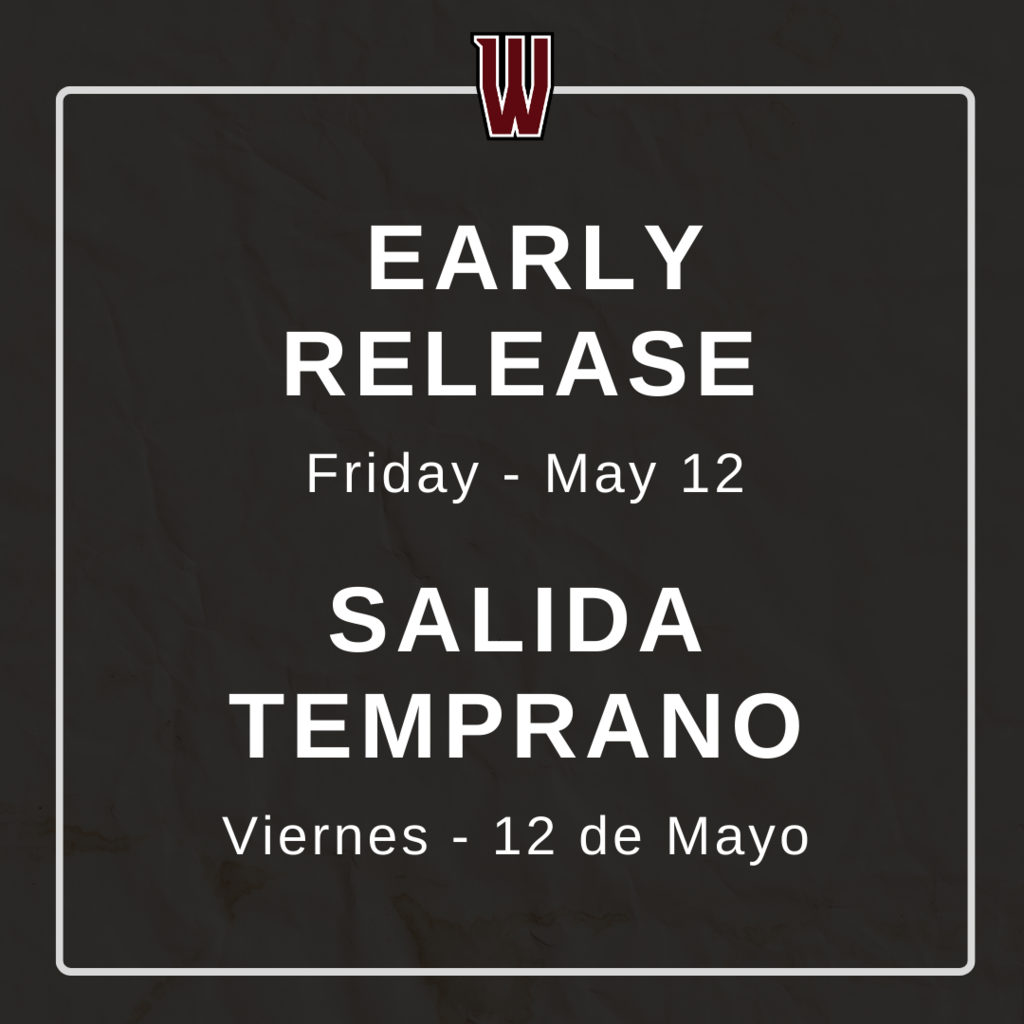 During Teacher Appreciation Week, WSD would like to give a special shoutout to all the Teachers who have achieved milestones in years of service with our district! We truly appreciate their dedication to our students, district, and community. We want to take this opportunity to recognize these teachers here and invite you to thank them as well. 🎉🎉🎉🎉🎉🎉 ¡Durante la Semana de Agradecimiento a los Maestros, WSD quisiera dar un saludo especial a todos los Maestros que han logrado hitos en años de servicio con nuestro distrito! Realmente apreciamos su dedicación a nuestros estudiantes, distrito y comunidad. Queremos aprovechar esta oportunidad para reconocer a estos maestros aquí e invitarlos a agradecerles también.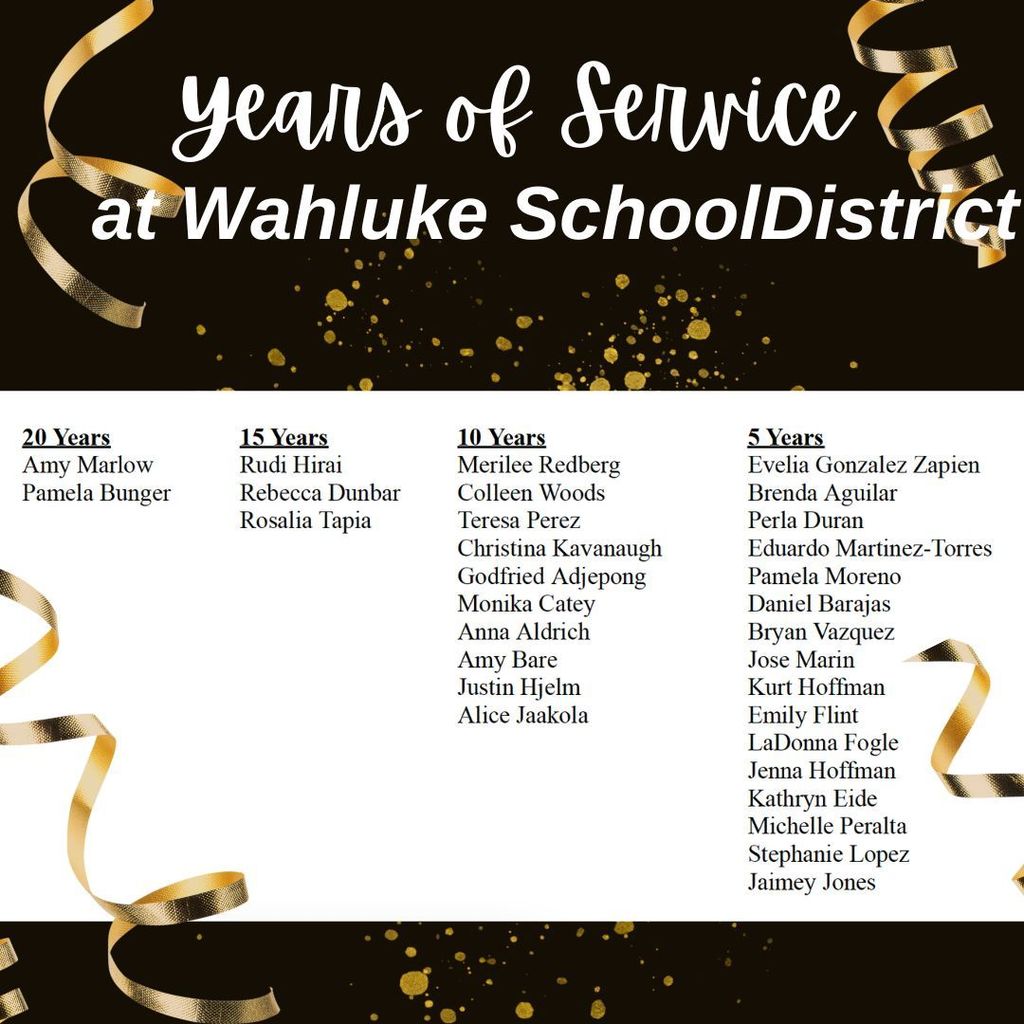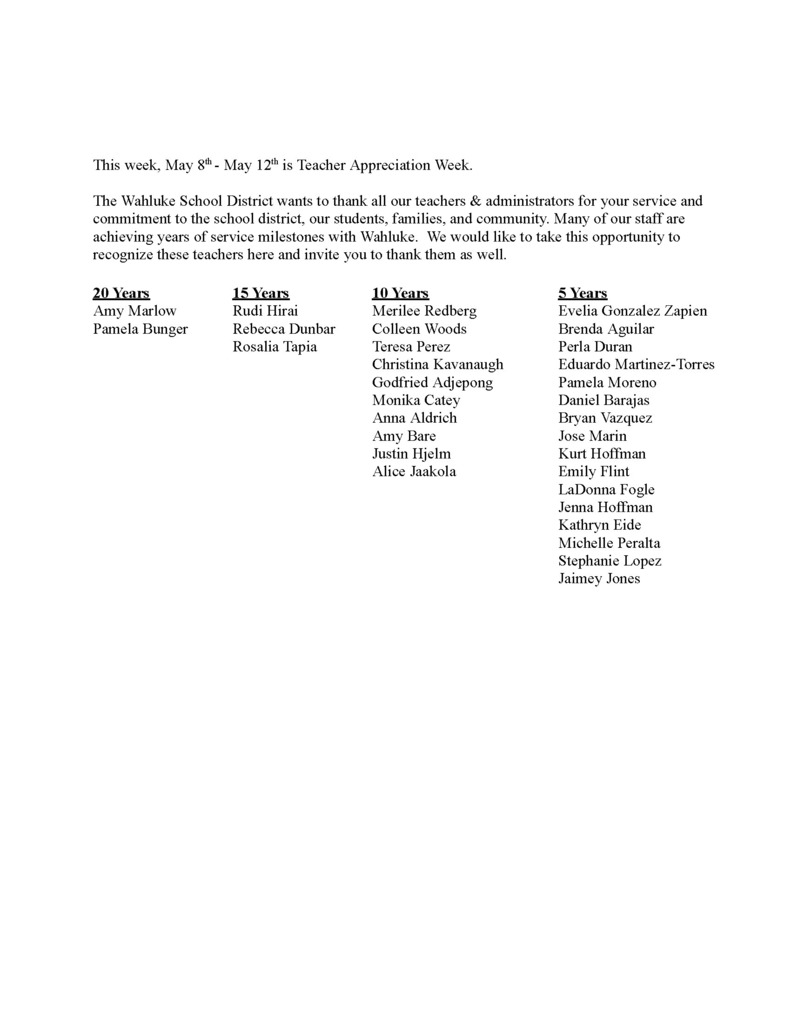 We want to wish our District Nurse, Jeannie Gallacci, a very Happy Nurse Appreciation Day! As a school Nurse, Mrs. Gallacci plays a vital role in keeping our students healthy, safe, and thriving. Thank you for all you do to ensure the well-being of our students and for your commitment to their health and wellness. ______ Queremos desearle a nuestra enfermera de distrito, Jeannie Gallacci, un muy ¡Feliz Día de Agradecimiento a la Enfermera! Como enfermera escolar, la Sra. Gallacci juega un papel vital en mantener a nuestros estudiantes saludables, seguros y prósperos. Gracias por todo lo que hace para garantizar el bienestar de nuestros estudiantes y por su compromiso con su salud y bienestar.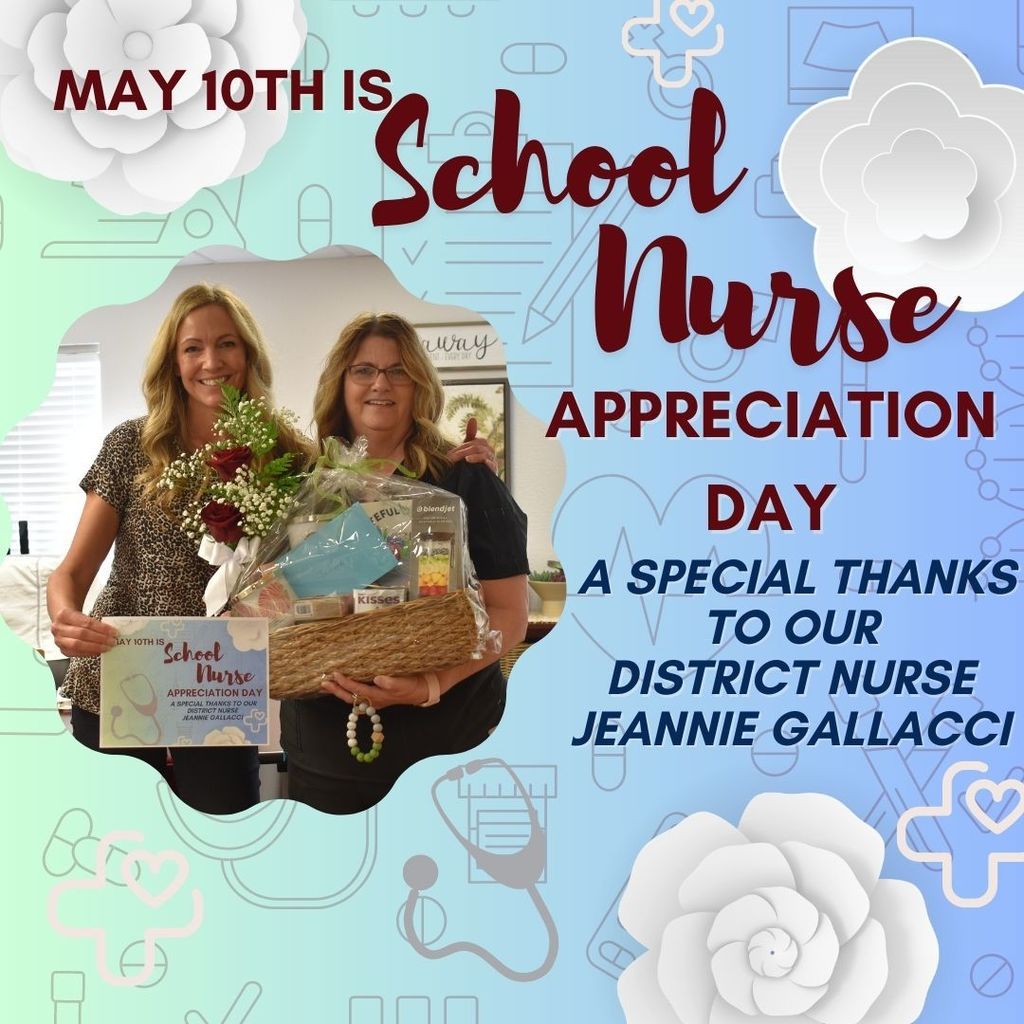 Happy School Nurse Day Mrs. Gallacci. We appreciate you!

Congratulations to Fernando Pazaran Salutatorian, and our co-valedictorians Richie Torres and Hayley Mendoza on your hard work and academic achievement. Thank you for representing the class of 2023!